Phuket is not only the largest island in Thailand but it is also surrounded by plenty of other spectacular islands off its coast that you must visit. Head to these gorgeous islands to witness the outstanding beauty of their pristine beaches and magical blue waters. And all of it is only a boat ride away.

Listed below are the 5 best islands near Phuket that just cannot be missed.
1. Koh Phi Phi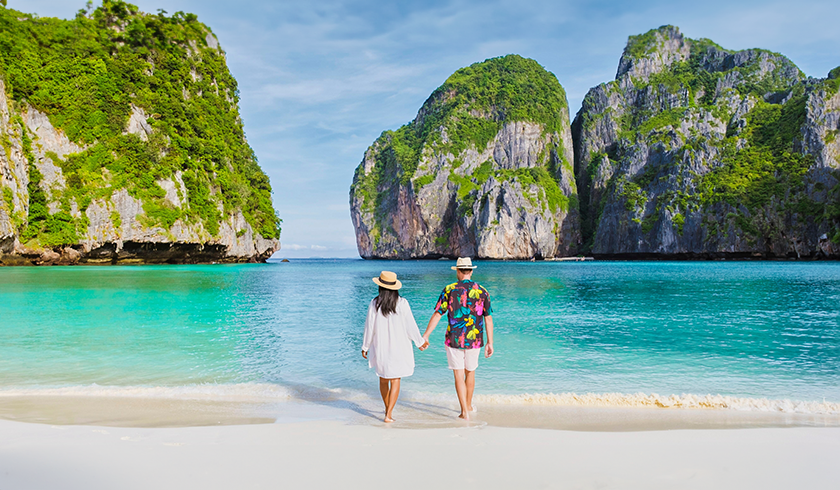 You cannot miss visiting Phi Phi islands when in Phuket. Located between the region of Phuket and Krabi this small enclave of 6 islands is brilliantly beautiful. Enjoy the vibrant nightlife on the mainland, right from beach clubs with boxing rings to fire shows, there are lots of interesting options to explore. It also has plenty of activities like sightseeing, tours, and water sports for those who like to have an early night.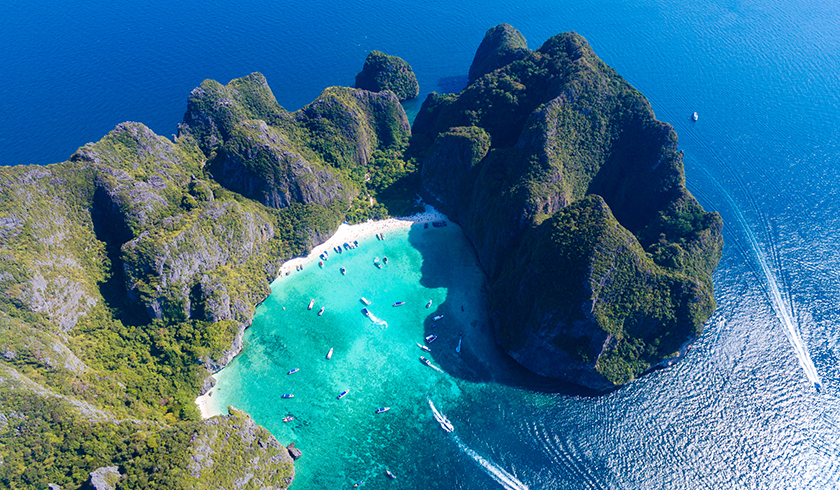 Made popular by the Hollywood movie The Beach, Maya Bay is a magnet that draws everyone towards its natural habitat surrounded by rocky cliffs and emerald-green lagoons. The bay is a short boat ride away from the mainland of the Phi Phi islands. The other locations to visit nearby are Pileh Bay, a watered bay perfect for snorkeling, or Monkey Beach for kayaking.
2. James Bond Island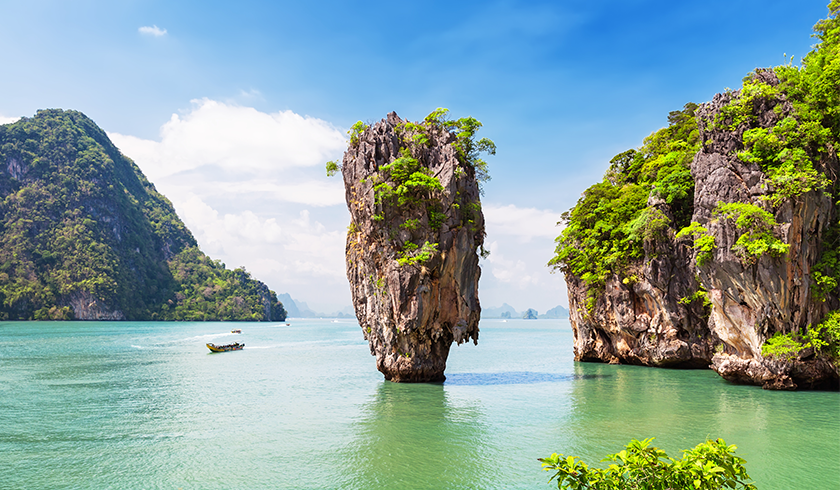 This island rose to fame after its beauty was captured in a James Bond movie, The Man with the Golden Gun drawing a lot of visitors for its majestic limestone pillars standing tall in the middle of the sea, and also making it a popular spot to capture some beautiful shots.

You can explore other attractions of the bay on a kayak ride, like the exotic mangrove forests and underground caves. End your trip with a delicious Thai lunch in the floating village of Koh Panyi. The island is about a 90 minutes ferry ride away from Phuket, which is situated in the Phang Nga province.
3. Koh Yao Islands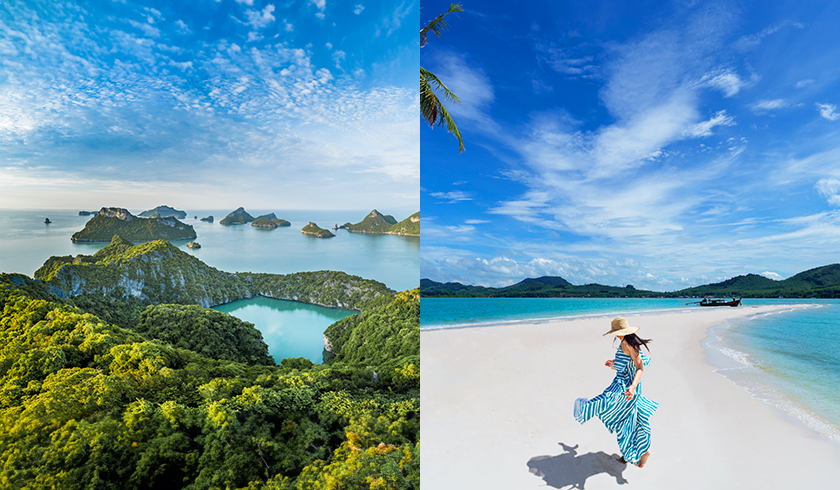 Koh Yao islands consist of Koh Yao Yai and Koh Yao Noi that is about an hour's ferry ride away from Phuket. It is perfect for a two-day getaway from the urban comforts of the city, where you can relax in a hammock and disconnect from the busy world. The islands will provide you with a glimpse of the local Thai lifestyle where people work on rice paddies, rubber plantations, and buffaloes on the field.

Koh Yao Yai is much larger and less developed than Koh Yao Yai, however, both offer diverse landscapes, with dense mangroves, golden sand beaches, and views of the limestone karsts.
4. Coral Island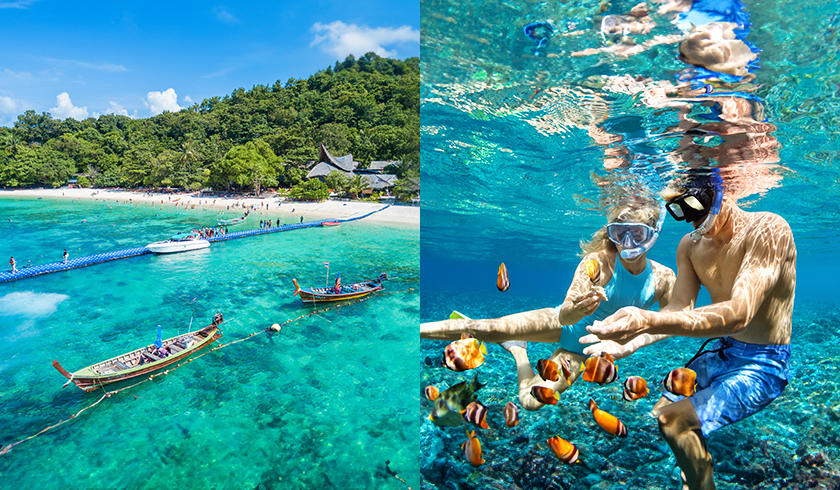 Coral Island or Koh Hae is a beautiful getaway situated a few kilometers from Phuket, which is only 15 minutes away by boat. The island boasts of two beautiful white beaches - Long Beach and Banana Beach, that have top snorkeling locations and exotic marine life. Both offer exquisite golden beaches that are surrounded by clear blue waters and dense reefs. There are plenty of wonderful reefs to explore, and you can also discover these impressive coral reefs by snorkeling or scuba diving in the blue sea.
5. Similan Islands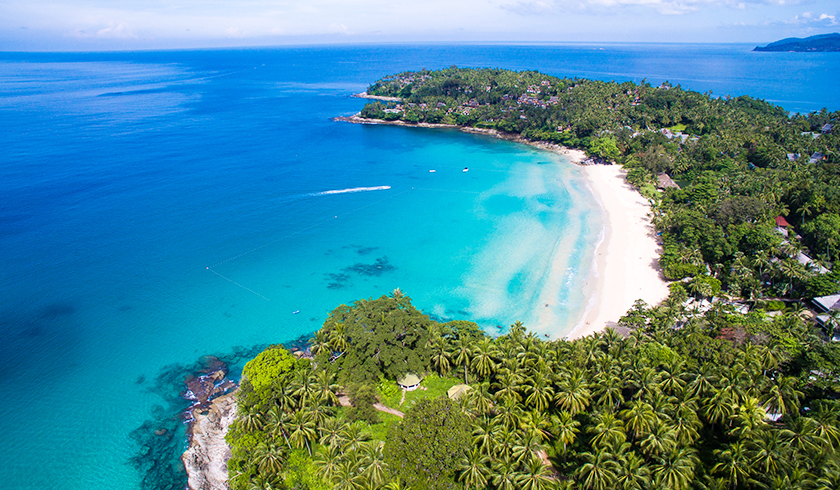 An archipelago of nine islands located northwest of Phuket, Similan is a dream destination for diving enthusiasts. Known to be one of the best diving sites in Thailand, the island offers a myriad of things to explore underwater. With crystal clear waters, the visibility while diving is outstanding. It helps divers explore the mysterious sea dotted with vibrant corals and fascinating marine life - where you can spot huge manta rays.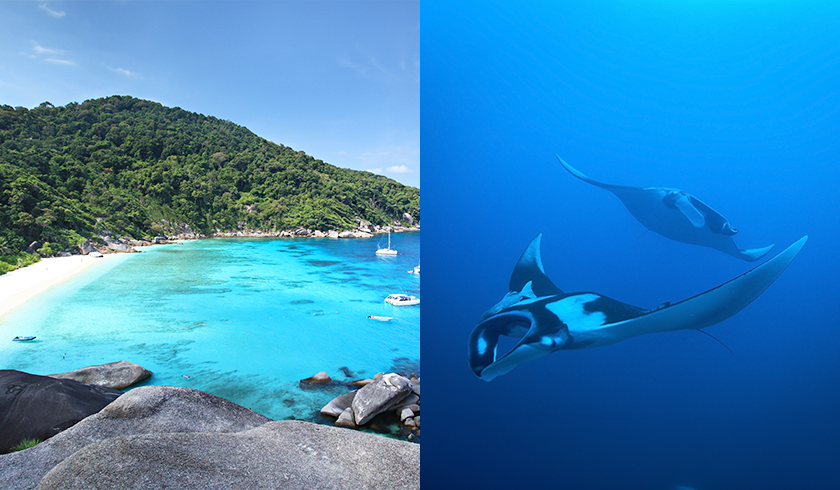 The East of Eden and Elephant Head Rock on the island are striking features with massive-sized boulders and rock formations that are scattered around the seabed offering an interesting landscape that is challenging to climb. There are plenty of beaches, caves, and dense forests on the island for you to explore.  
In Conclusion
With the vast aquamarine stretch of crystal clear waters, untouched white sand beaches surrounded by lush tropical foliage, and vibrant pulsating nightlife, island hopping in Phuket can be an incredibly rewarding experience. It is not surprising that many visitors end up investing in affordable beach villas in Phuket to make the most of it. Make sure you take some time off to explore these enchanting islands when you're in Phuket.

And if you fancy living on this fascinating island in one of the luxury pool villas in Phuket to make the most of the explorations, connect with our team at SKHAI. We can help you explore Phuket pool villa investment opportunities at incredibly beautiful locations.