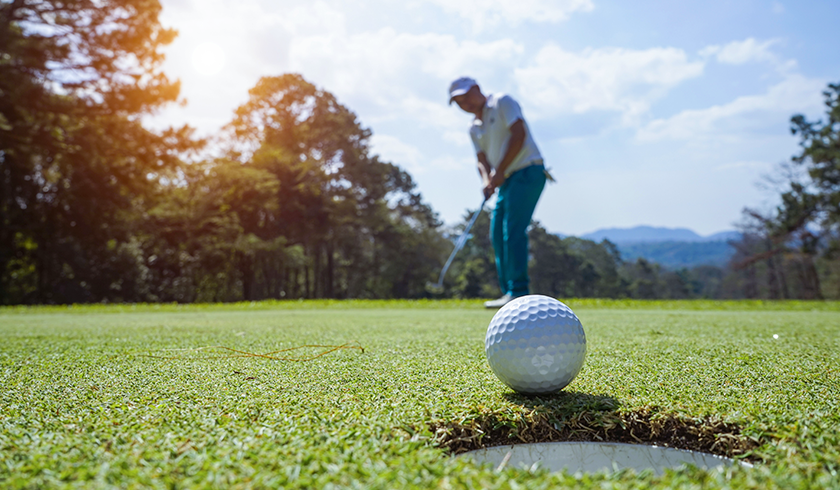 Are you a golf enthusiast? If yes, the breathtaking golf courses of Phuket will make you feel like you're in golf heaven! A premier golf destination in entire southeast Asia, Phuket's incredibly scenic courses and driving courses are both different and spectacular in their own individual ways making it tricky to choose from.

Experienced golfers know that even the most minor details in a golf course can greatly impact its overall quality. Keeping that in mind, we bring you some of the best golf courses that we recommend in Phuket, Thailand.
1. Golf Phuket Country Club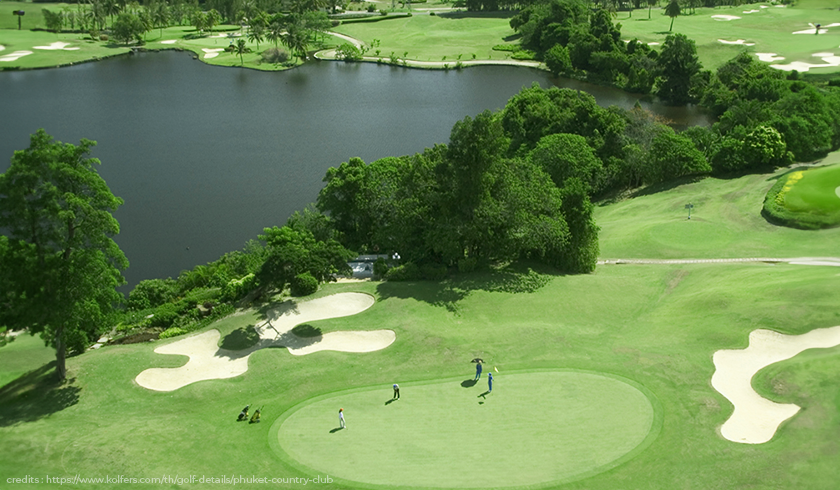 Established in 1989, Golf Phuket Country Club is undoubtedly one of the best golf courses in Phuket, Thailand. It is situated on the site of a former tin mine and features a quality 9-hole course. You are guaranteed to have an exquisite experience here, thanks to the course's spectacular natural beauty, combined with delightful traditional Thai hospitality.

2. Local Palm Golf Club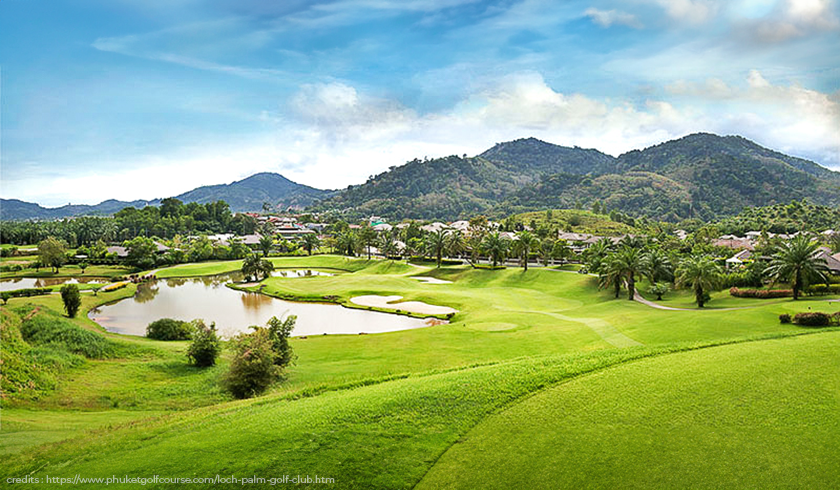 Local Palm Golf Club's 18-hole, par-72 course spread out over a beautiful, sprawling 160-acre (400 rai) lush mountainous plateau will leave you spellbound! Situated below a jaw-droppingly spectacular range of peaks, it has been meticulously designed to blend smoothly with the natural terrain.

The course surrounds the incredibly scenic Crystal Lake, one of the biggest lakes you will come across on any golf course in Phuket. A whopping 1,400 tall palm trees line the fairways of this course. 
3. Dino Park Mini Golf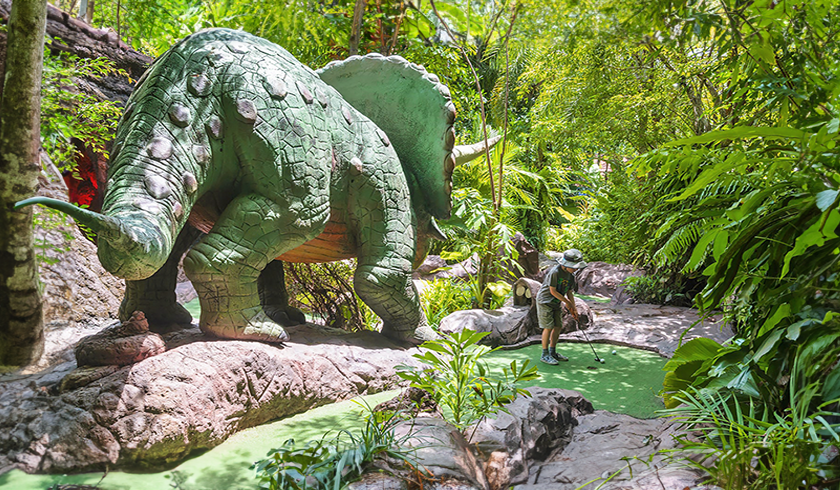 If you are passionate about the prehistoric eras then the Dino Park Mini Golf is one of the best golf courses in Phuket for you. It is an outdoor mini-golf course with artfully sculpted dinosaur statues and volcanoes in a lush jungle. You will find Flintstones-style buildings along the street, with a dinosaur-themed restaurant and bar as well.

The biggest attractions here are the 18 holes of mini-golf, lava cave, swamp, and extremely realistic animatronic Tyrannosaurus Rex. If you bring along your children, they are sure to have a good time here. It is definitely one of the best courses for mini-golf that Phuket offers.
4. Laguna Phuket Golf Club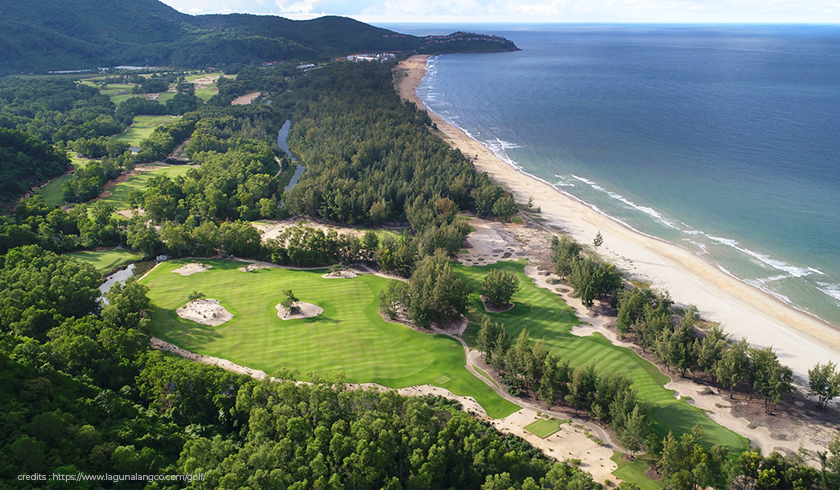 The Laguna Golf Club deserves a special mention in the list of the best golf courses in Phuket, Thailand. It is a part of the Laguna Resort Complex and has been maintained in truly pristine condition.

Although the terrain here is rather flat it still has a lot to let you have a great golfing experience with the undulations on the greens and the tightness of some fairways.
5. Red Mountain Golf Course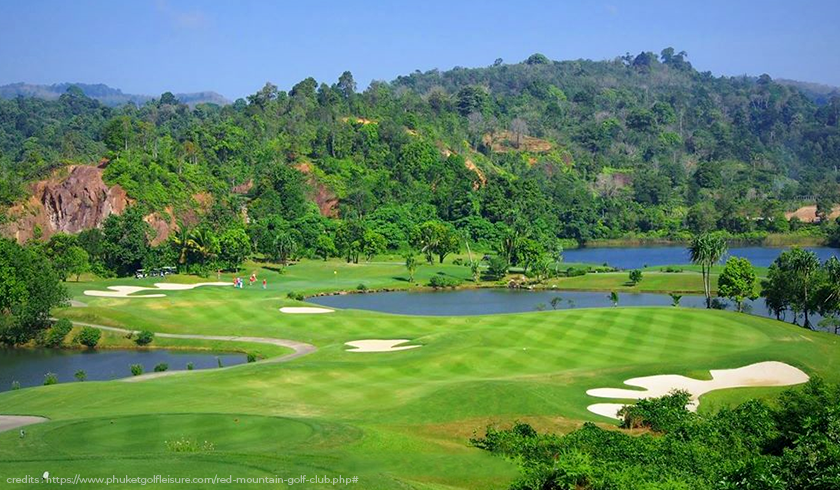 The Red Mountain Golf Course is well known for its natural beauty and excellent hole layouts. Forests, canyons, and elevation changes are some of the natural perils you will have to face here but nevertheless add to the excitement factor. If you are enthusiastic about taking photographs of your golfing experience, then the Red Mountain Golf Course's numerous tee boxes are excellent spots for great picture opportunities.
Final Thoughts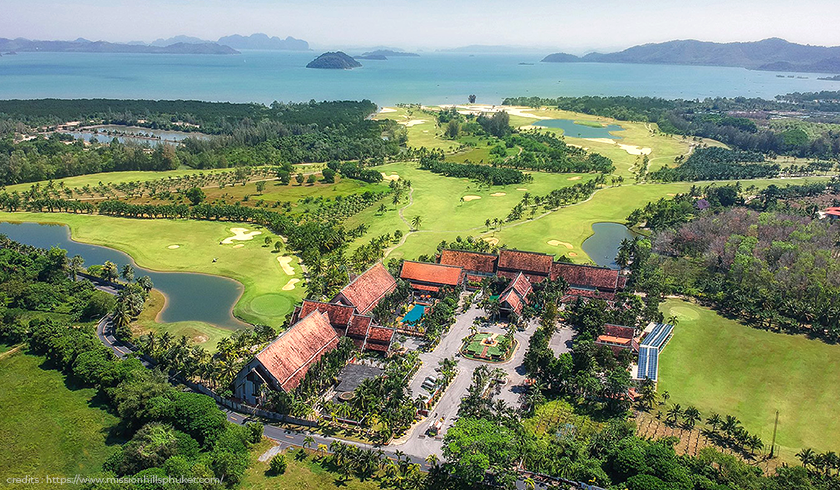 Phuket's spectacular and well-equipped golf courses are some of the best ones in the world! The other noteworthy and renowned golf clubs in Phuket are the Blue Canyon Country Club and Mission Hills Golf Resort. Ardent golf enthusiasts often make the most of Phuket pool villa investment opportunities for its world-class golf courses that promise them the recreational lifestyle that they crave. Whether you're a golf enthusiast or simply looking for a scenic and affordable pool villas in Phuket to invest in contact our team at SKHAI to benefit from the best deals on luxury pool villas in Phuket located comfortably close to some of the best golf courses in Phuket.