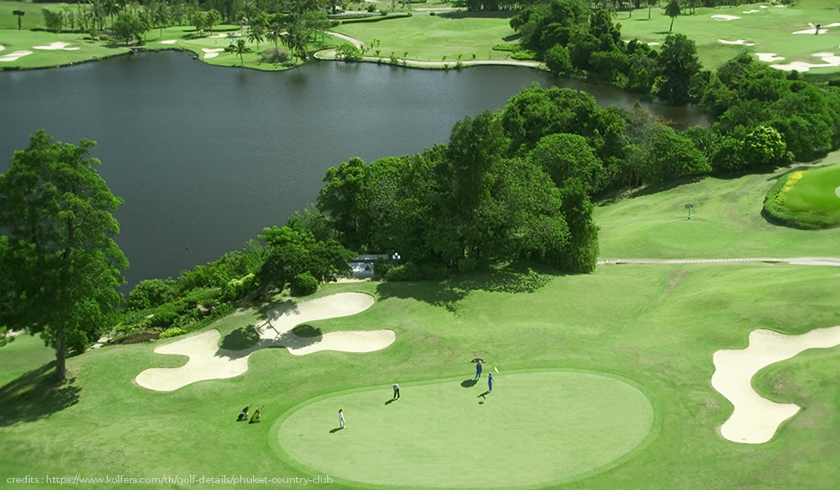 Phuket boasts eminent golf courses at the most spectacular locations on the island. The Blue Canyon Country Club in Phuket is one of the most prestigious golfing establishments in Asia. Nestled in a 720-acre verdant valley against a captivating backdrop of the magnificent Phang Nga mountains and alluring Andaman sea, the Blue Canyon is breathtakingly sensational. Along with a range of premium facilities for golf, it also offers two award-winning championship golf courses. Many golf enthusiasts are keen on investing in luxury pool villas in Phuket to enjoy these wonderful amenities of the island.
History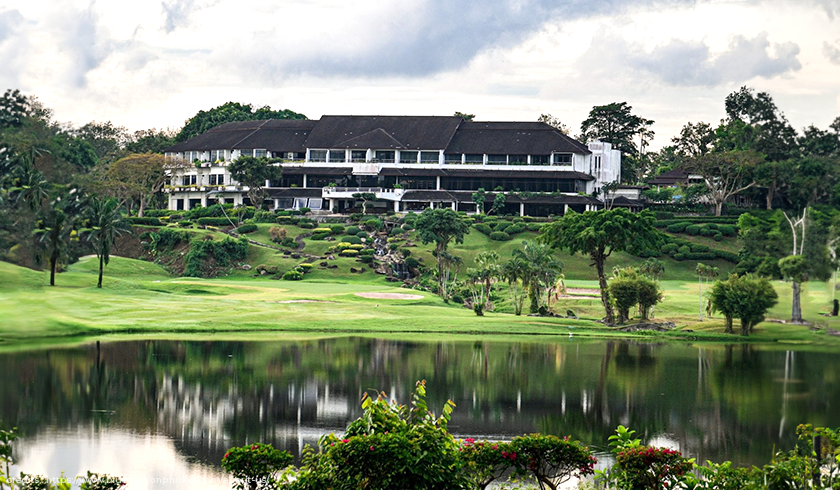 Interestingly, 'The Canyon Course' was built in 1988 from an abandoned tin mine and rubber plantations, which was transformed into a lush landscape surrounded by freshwater lakes, narrow tree-lined fairways, and many doglegs. It was further developed in 1991 and subsequently 'The Lakes' was built in 1999 with comprehensive clubhouse facilities and a boutique spa resort.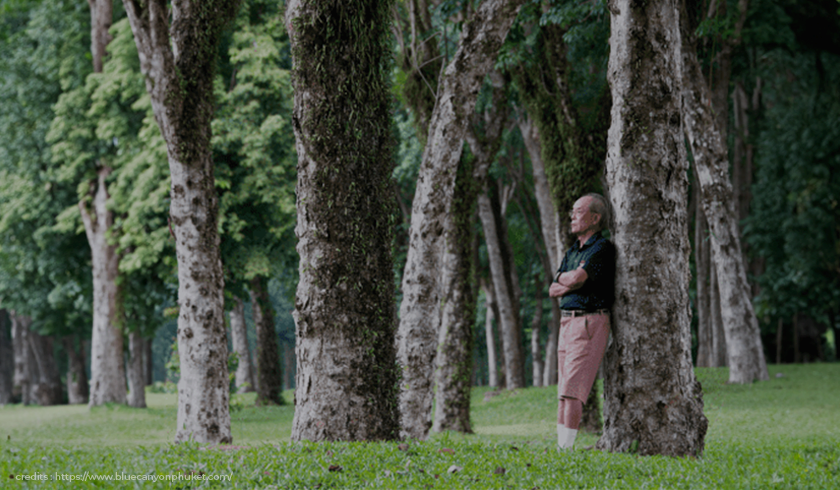 Yoshikazu Kato, Japan's most prominent golf course architect, initially started working on the site in 1988. Both courses were planned around existing canyons and woodlands, keeping the natural landscape and wildlife untouched to the minimum. The property is a fine example of great design featuring some 14 amazing and daunting natural hazards including many water bodies highlighted with tall trees to challenge golfers of all levels of precision.
Achievements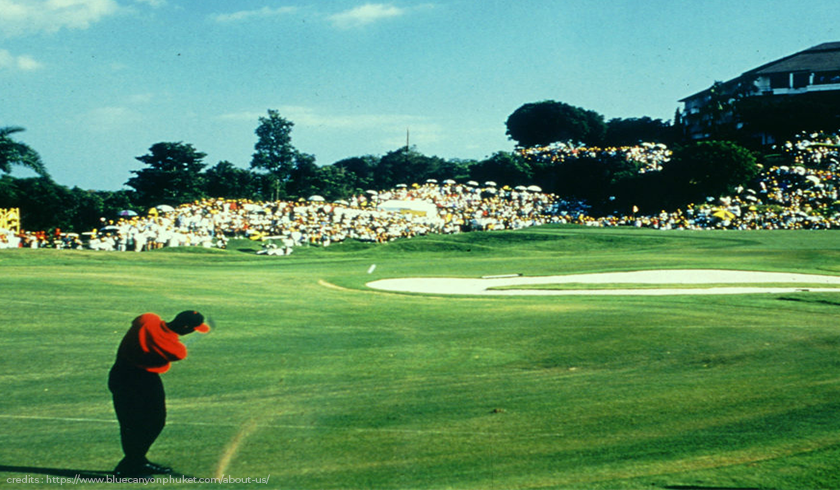 The Blue Canyon Country Club attained fame when the Canyon Course was selected for the Johnnie Walker Classic in 1994. Followed by this was the Honda Invitational Tournament of the Omega Tour in 1996. The Canyon Course's stature as the best in Asia was reasserted in 1998 and again in 2007, when the Johnnie Walker Classic returned, making it the first golf course to ever host a tournament thrice in the history of JWC.
Facilities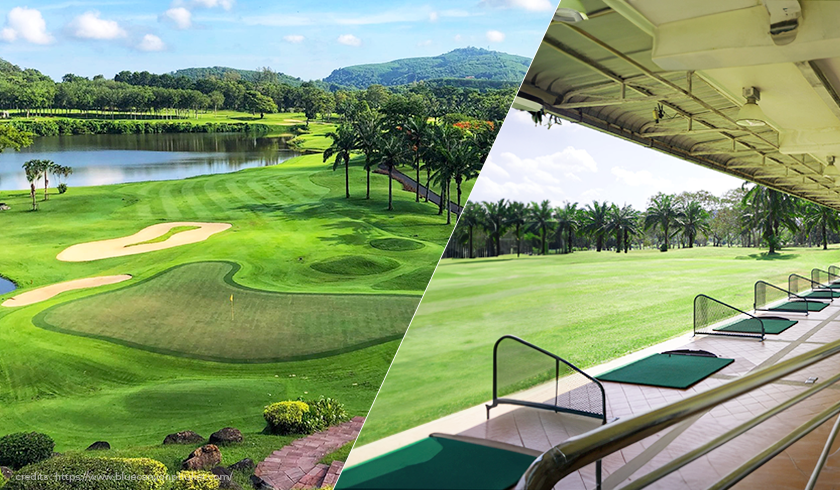 Blue Canyon's extensive outdoor facilities include 17 covered bays with natural or artificial turf, a world-class grass-hitting area, and an over 350-yard outfield. Lessons from professional golfers, four practice putting greens, and driving ranges are available at both courses.

It also has a Pro Shop with top brands of apparel and gear within the club. An impressive range of luxurious amenities such as sauna, massages, and Jacuzzi are offered by the common clubhouse. Two fine restaurants serving international cuisine and Thai specialties, and 32 fully equipped luxurious rooms with 'Stay and Play' packages can also be enjoyed by the guests on the club premises.
Signature Holes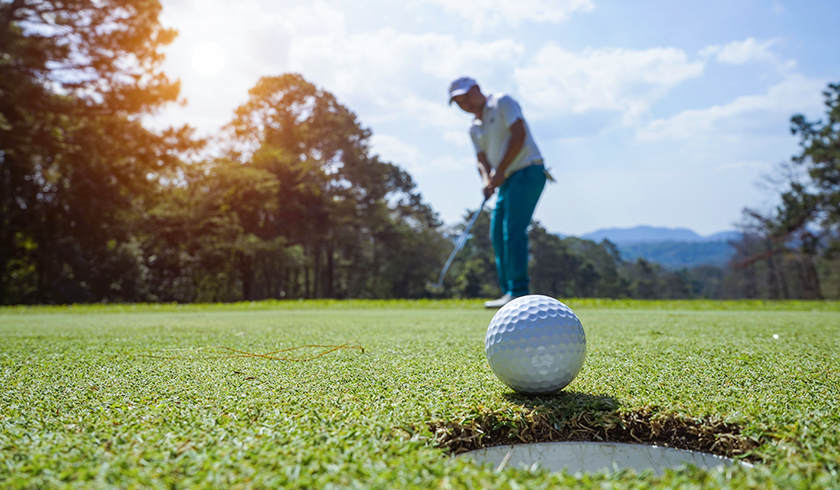 The proud signature of natural canyons is borne by holes 13, 14, and 17. They are built on existing canyon structures that suddenly plunge into deep waters making them highly significant. Christened as 'The Tiger Hole,' after Tiger Wood's glorious 'one-on' shot across 270 yards, beyond the great canyon from the black to the green, the hole 13 is legendary.

Hole number 14 has been a supermodel having won the hearts of many players with a spectacular backdrop to many euphoric holes-in one.

Being the longest par 3 in Thailand, hole 17 has been awarded the 'Top 500 Best Holes in the World.'

Each of the 18 holes has its own distinct character which has impressed players across the world who have enjoyed memorable games on these courses.
Location
The Blue Canyon Country Club is located on the gorgeous island of Phuket, approximately 5 km from Phuket International Airport. It is one of the best golf courses in Phuket. Many visitors have ended up being so captivated by this wondrous island and its world-class facilities that they have decided to either make a real estate investment or settle there by buying one of the affordable pool villas in Phuket.

If you are interested in Phuket pool villa investment opportunities please connect with our team at SKHAI to get attractive deals on properties located in the most fabulous locations on the island.