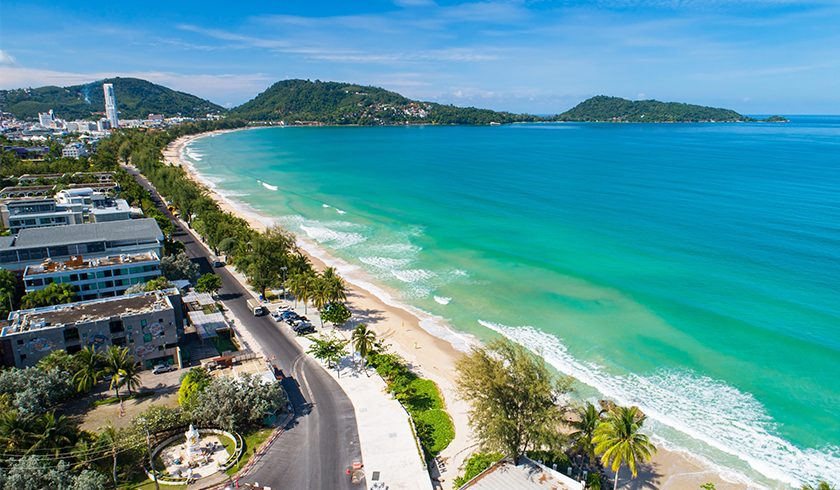 The incredibly vast and memorable range of activities to do on this gorgeous island makes it truly a hot favorite destination especially for investors looking for buying luxury pool villas in Phuket . Phuket boasts of a beautiful historical old town with iconic cultural attractions, and of course great views that leave you spell-bound!

It serves as a good base for exploring nearby islands like Phang Nga Bay and the Phi Phi Islands and their must-see attractions. While there are plenty of things to explore in Phuket, here's a list of 5 of the must-see attractions:


1. Karon View Point three beaches view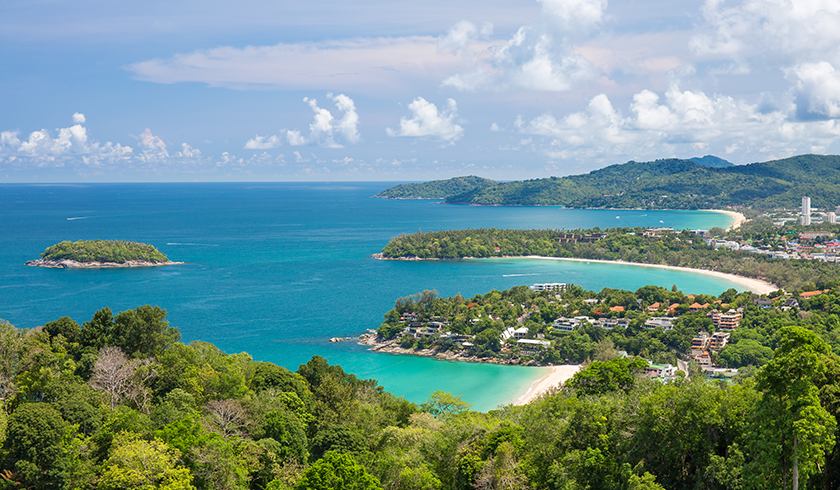 Karon View Point is also known as Kho Sam Haad in Thai which means 'The Hill of Three Beaches.' It is an extremely popular Phuket attraction where you will be able to see three beaches. It is a nice place to get a bit of perspective on the island.

The three magnificent bays that you get to see from up there make for a great location for clicking some awesome pictures. Kata Noi Beach is the closest and the smallest of all three. A little further is the beautiful Kata Beach with its island 'Koh Poo,' which means Crab island, and the farthest one is the longest of the three coastlines, the Karon Beach.

2. The Big Buddha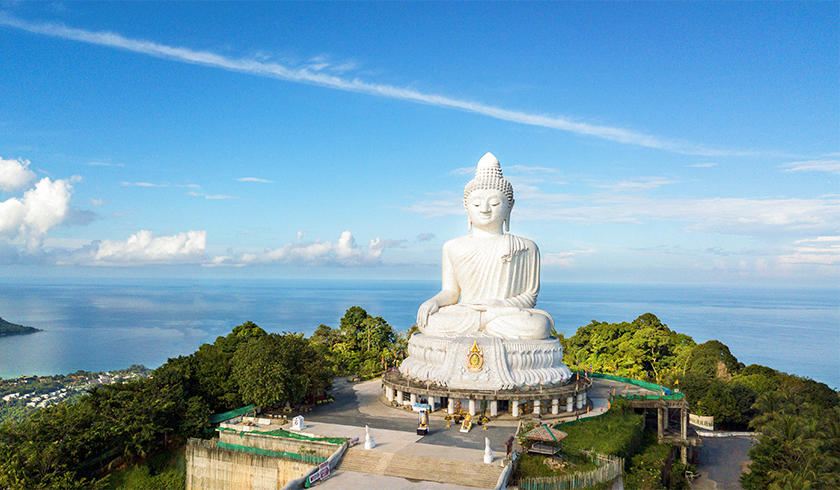 Other than the beaches, the best-known Phuket attraction is the Big Buddha. It is an iconic 45-meter and 25-meter-wide tall statue that is decorated with Burmese jade marble. It sits on top of the Nakkerd hill in the south of the island overlooking the beautiful panoramic views of Phuket. The construction of this statue was done entirely from donations and it started in 2002 and you can also contribute to it by sponsoring a small white marble tile with your name signed on it.

The gigantic statue towers so high that no matter where you are in Phuket the tall sculpture is seen from every part of the island. The road to get there is a bit steep but it is well-paved but the view from the top is worth all the effort.
3. Phuket Old Town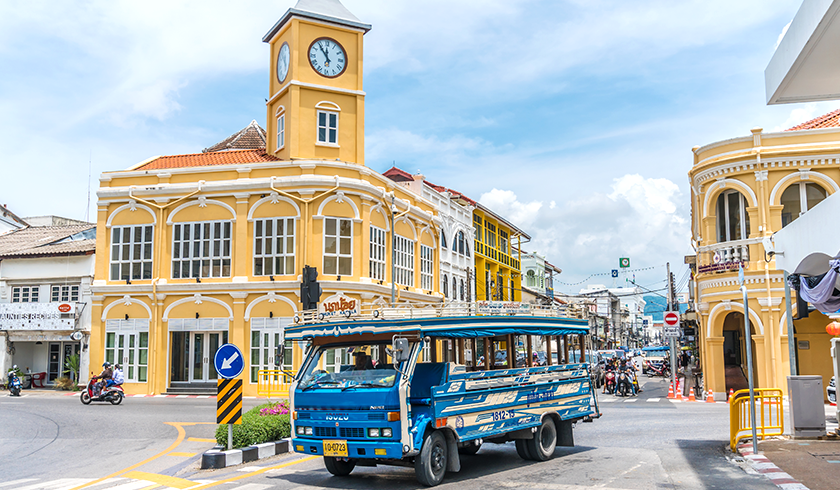 Phuket Old Town is a mix of old Sino-Portuguese streets dotted with restored vibrant shophouses, hipster cafes, shrines, and magnificent mansions. Explore the local markets near the bus station and discover little streets with some fascinating abandoned mansions with wondrous facades that are reminiscent of Singapore's shophouses.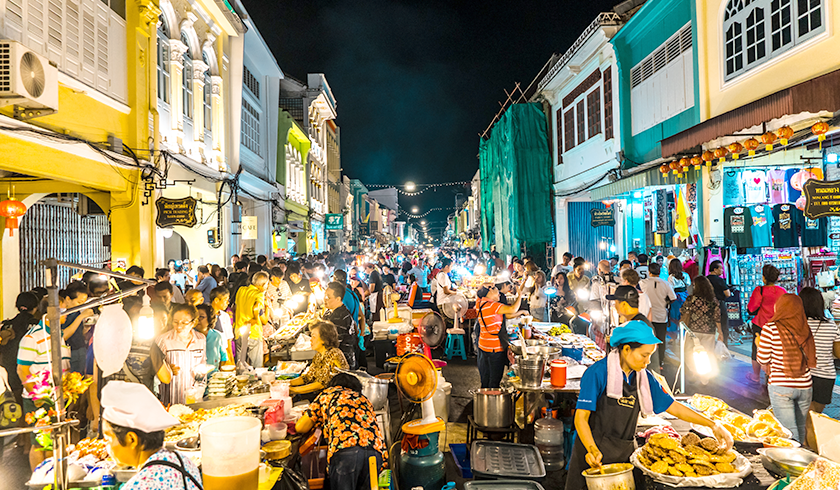 The Phuket Walking Street on Sunday also gives you a chance to try a lot of local food that is hard to find anywhere else. Indulge in the hidden secrets from a Burmese tea shop, dig into a mean bowl of Hokkien noodles or simply enjoy rich peanut satay.
4. Bangla Road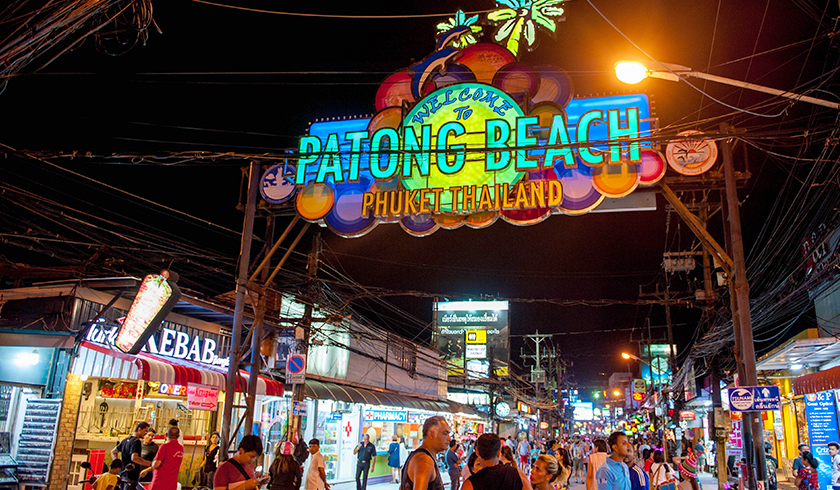 Bangla Road is also known as Bangla Walking Street is known for its notorious Phuket Nightlife. Soi Bangla is a colorful and lively street with plenty of shops, restaurants, bars, and dancing girls. Ladyboy cabaret dancers are seen posing for photos around here and directing people towards their venues.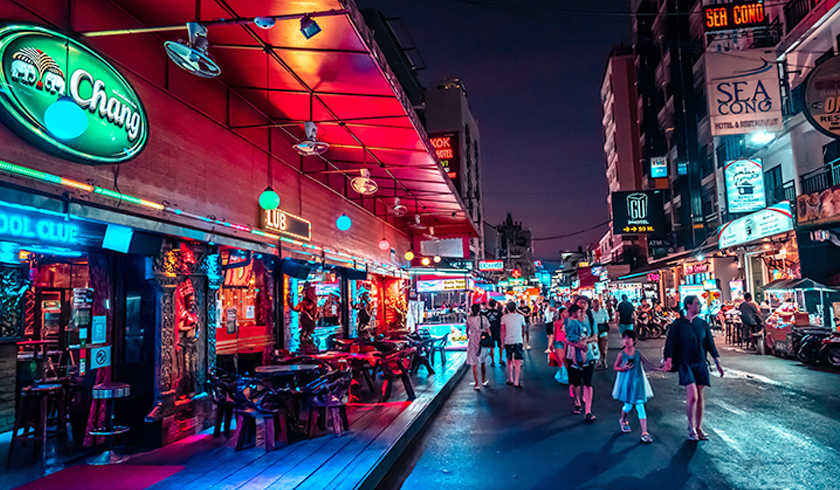 This is where beer bars, rooftop bars, live music bars, nightclubs, and the famed Go-Go bars are on a mission to outdo each other, and it's best to visit this vibrant area after sunset.
5. Simon Cabaret Show
Simon Cabaret has established itself as one of the must-see entertainments in Phuket ever since its conception in 1991. With an offering of an evening filled with live music, dance, and comedic performance by a troupe of transgender entertainers, the show features modern and traditional acts from across the world, staged within an intimate theatre with hi-tech sound and lighting equipment, playing upbeat songs, and performances of Thailand's famous kathoey or ladyboy dancers.

Be prepared to be wowed by the extravagant costumes of the glamorous performers and brilliant set designs that take you from Egypt to Latin America and from China to Thailand in a single evening.

In Conclusion

A picturesque island bursting with unlimited color, cultural heritage, and flavors to explore–and so much more on offer, Phuket never ceases to surprise!

Due to the great living experience it offers, going for Phuket pool villa investment opportunities can be a highly rewarding decision. If you wish to make a real estate investment in Phuket contact our team to avail the best deals at some of the most stunning locations on the island. All of SKHAI exclusive pool villas in Thailand boast prime beachside locations close to plenty of popular attractions with a number of exciting things to do.