Have you ever imagined how it is to live by a sensational Marina in luxury pool villas in Phuket? If thrilling yacht trips, exotic islands, and exciting beachside living is something that sounds appealing to you, then we have just the right place for you!

The Ao Po Grand Marina in Phuket is one of the most prominent marinas in Southeast Asia. It is surrounded by some of the world's most spectacular cruising grounds and seascapes. Its jutting karst formations form an interesting backdrop for the yachts on the docks. 
Location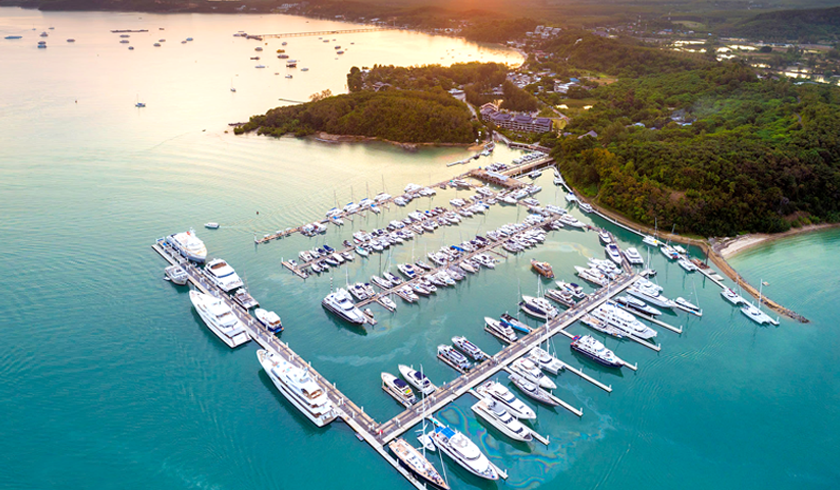 Ao Po Grand Marina's ideal location at the entry point of the magnificent Phang Nga Bay makes it great for inland and aquatic facilities. Many wonderful holiday spots and culturally rich heritage spots can conveniently be reached from this world-class marina. It is only 15 minutes away from the Phuket International Airport making it easily accessible.
Things to Do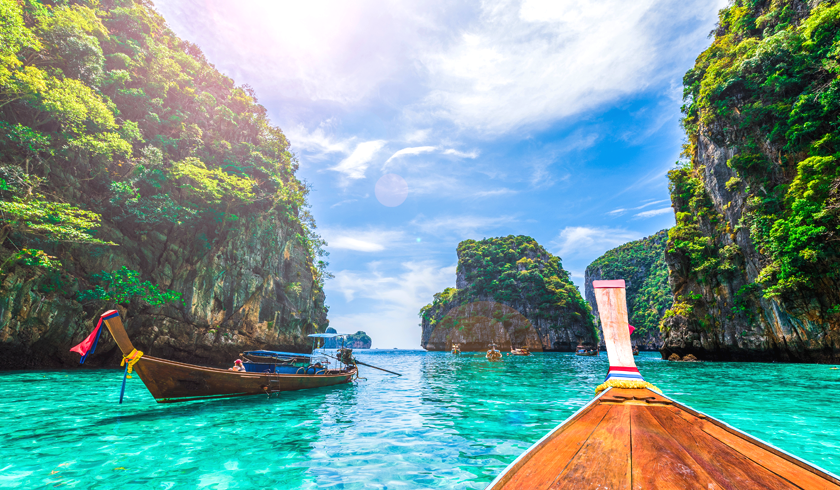 There are a plethora of exciting excursions from Ao Po Grand Marina with nearly 50 islands easily reachable within a day or half.

Hop on to sail on a taxi boat at the pier to experience the picturesque islets, around Phuket, surrounded by lush hills, as you enjoy the glorious views of breathtaking sunrise and the emerald Andaman Sea or get onto a fancier luxury cruise admiring the majestic cliffs along the Phang Nga sipping some chilled wine on the deck.

Closer to the shore there are plenty of activities like wakeboarding, stand-up paddling, kayaking through mangrove-forested inlets, hiking the jungles, or golfing on captivating world-famous golf courses.

Let's have a look at some of the interesting activities that you can plan by simply taking a short cruise from Ao Po Grand Marina:
1. Pamper yourself with a Luxuriant Spa Therapy at Naka Yai Island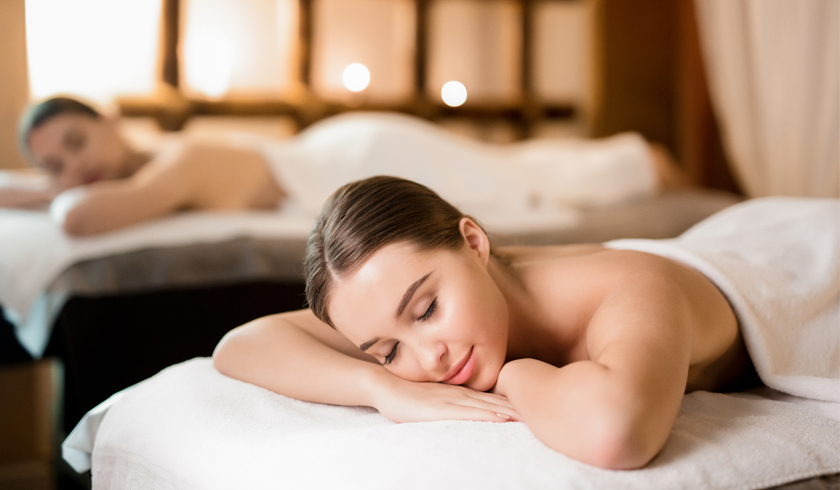 Naka Yai is a verdant island with gorgeous beaches on both its east and west coasts. It can be reached from Ao Po Grand Marina in under 10 minutes. The mainland is close to the island, offering incredible dining options and indulgent spa and wellness therapies from The Naka Island, a Luxury Collection Resort & Spa. The well-known COMO Beach Club offers some excellent entertainment and leisure opportunities too.
2. Discover One of Hollywood's Favorite Shooting Destinations at Koh Chong Lat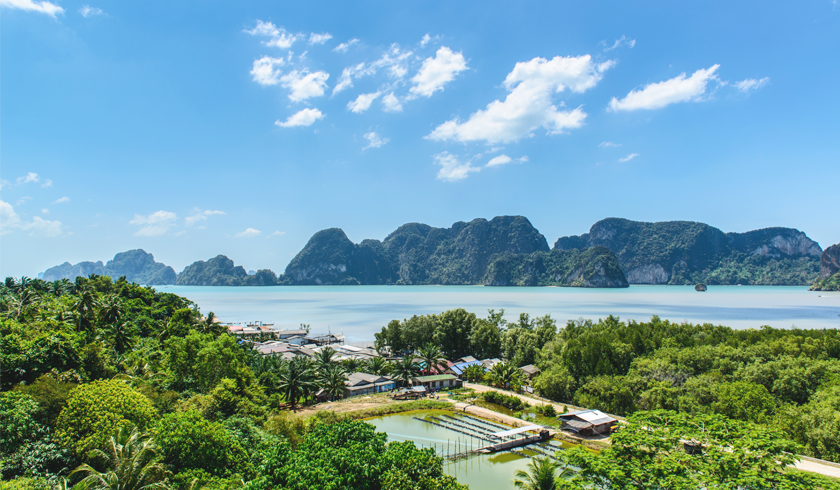 Towards the north of Phang Nga Bay, the seascape takes on a mysterious old-world charm where many popular Hollywood movies have been filmed. Due to its abundant natural beauty, and its geological and topographical importance the bay is now being considered for being declared as a Unesco Heritage Site.

Koh Chong Lat showcases impressive limestone karsts that jut out vertically from the sea with strikingly enormous 200-meter high limestone cliffs. The mainland is about 100 meters away and it has local seafood restaurants on Laem Sak Pier that serve amazingly fresh seafood and local southern Thai cuisine.
3. Relish the Freshest of Seafood on Yao Noi Island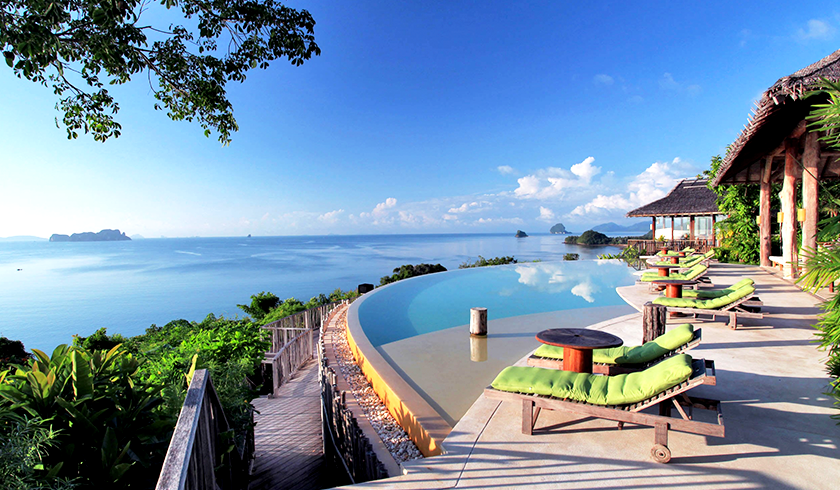 Yao Noi island comes together with a smaller Yao Yai island to form a natural barrier separating Phuket from Krabi. The smaller but more developed Yao Noi island has an impressive selection of resorts including the 6-star Six Senses Yao Noi Resort and restaurants. Both the coasts have piers that facilitate easy access.

The island gives you a feel of the local life of its inhabitants whose main occupation is fishing therefore also delighting you with the freshest seafood and the opportunity to pick from the catch of the day. A trek into the inland leads you to the remnants of ancient rainforests featuring giant dipterocarp trees.
4. Canoe your Way through Mysterious Limestone Caves and Hongs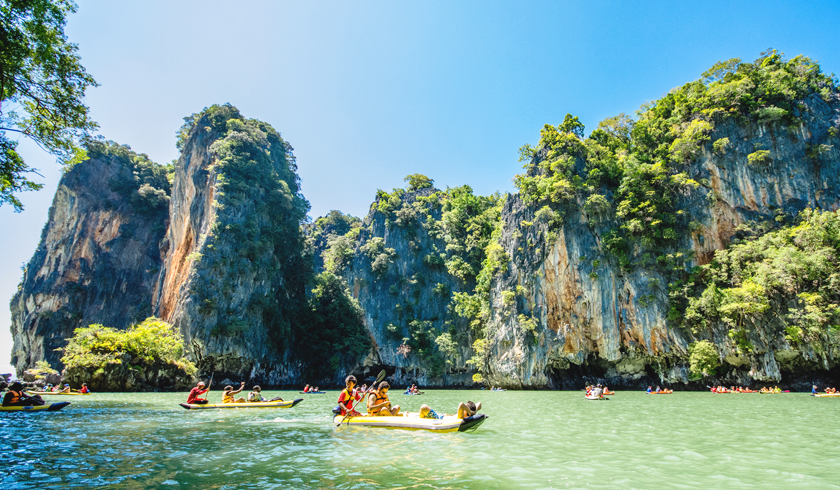 Explore the countless limestone caves and rooms known as 'Hongs' of Phang Nga Bay that are extraordinary natural wonders. During certain tides, massive cave systems can be accessed to discover scenic emerald lagoons.

At low tide, small gaps appear along the water's edge on many islands, opening up access to magnificent hongs formed as a result of collapsed caves whose remnants have been washed out to the sea. These often give access to areas encircled by vertical limestone cliffs with lush jungle canopies.
5. Get Intrigued by the Koh Panyee Village and Admire its Ancient Cave Paintings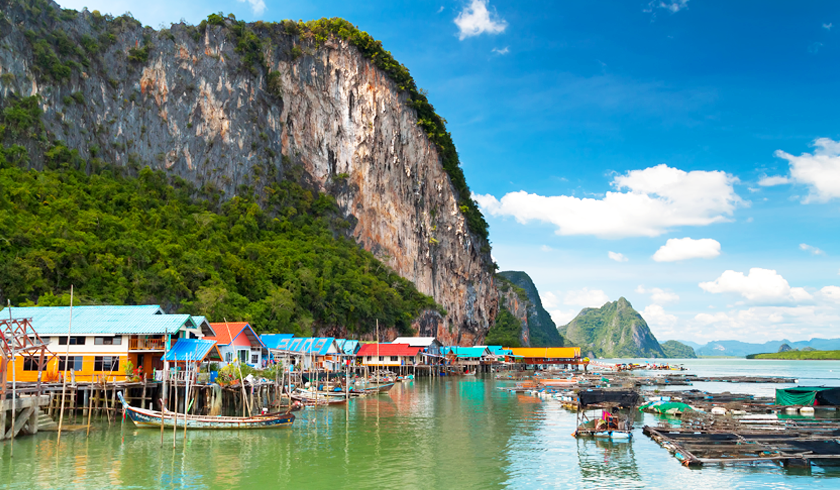 Built entirely on stilts, the fascinating Koh Panyee village is inhabited by locals who live mainly on fishing and tourism. It is intriguing to see a huge golden-roofed mosque, market stalls, and family homes resting on stilts over the water flanked by dramatic limestone cliffs.

Near Koh Panyee village is a prominent site recognized for its ancient cave paintings. It is believed that sea-gypsies and Malay fishermen from bygone days have created these paintings. These earth-hued colorful drawings depict local wildlife and the daily activities of the era.
6. Discover the Cave of the Reclining Buddha
Yet another noteworthy landmark is Wat Suwan Khuha with its huge golden reclining Buddha hidden inside a cave. This area is notorious for naughty monkeys who are known to pull the antennas and rubber strips from cars. Be cautious.
Final Thoughts

There's never a dull moment if you are around the Ao Po Grand Marina with so many enriching sights and experiences to indulge in. Owners and residents of luxury pool villas in Phuket have the best experience of living close to the sea.

If you are interested in Phuket pool villa investment opportunities, connect with our team at SKHAI to avail the best deals on some of the most outstanding locations on the island.