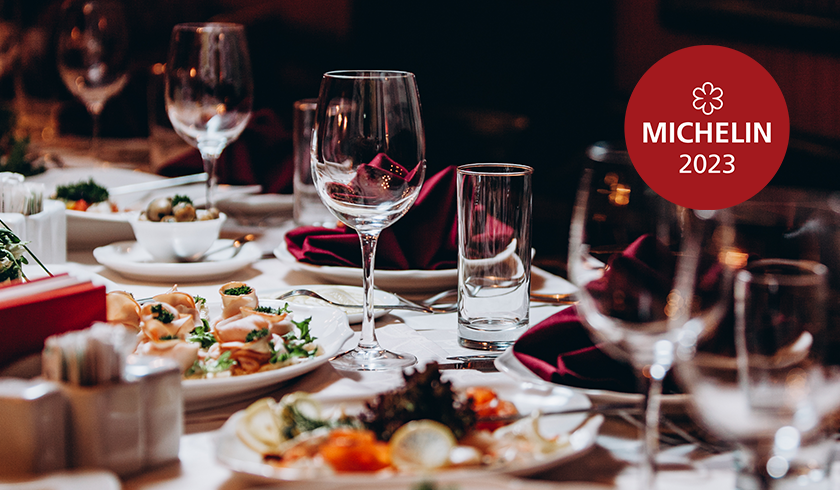 Phuket has reached a new high on the international food scenario with several Michelin-rated dining experiences to boast of. Many expats have got so impressed with the dining experiences and colorful lifestyle of this beautiful island that they have ended up buying luxury pool villas in Phuket to make it their second home.

The gastronomic experiences on the island have evolved rapidly bringing a variety of finest world cuisine to Phuket.If you don't yet know about it, Phuket Michelin Guide rates restaurants mainly in 3 ways. The stars are the best known, followed by the BIB Gourmands and the Michelin Plates, which are more confusing.

Restaurants are rated mainly in three ways in the Phuket Michelin Guide as under:

-Michelin Star rating indicates the great quality of ingredients, mastery of flavors and cooking techniques, the chef's ingenuity, value for money, and consistency.
-Michelin Plate rating implies excellent food and the chance to reach up to the star rating in the coming years.
- Bib Gourmand is a sign of a good quality menu for a modest price.

We've curated a list of five of the best Michelin rated restaurants in Phuket as below:
1. PRU Restaurant at Trisara
Michelin Rating: 1 Star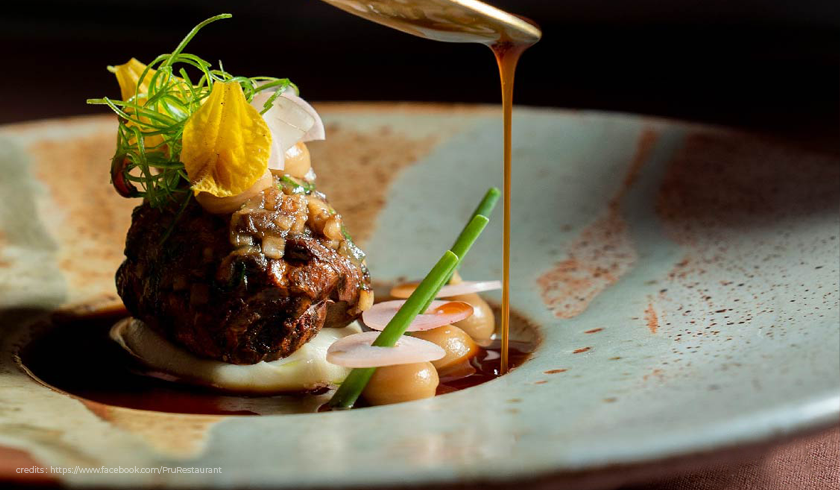 The first and only restaurant to receive a star in the new Phuket Michelin Guide is Pru Restaurant at Trisara Phuket. Although several restaurants in Phuket have received BIBs and Plates ratings from the Michelin Guide only Pru has been awarded a star which adds to the repute of the restaurant and expectations from it.

The ambiance is relaxing and intimate with only a few tables. Pru in Thai is the place where the forest meets the sea, suggesting their commitment to using only local produce grown in their resort garden and from areas around Phuket or in Northeast Thailand.

Serving innovative Thai cuisine, they offer five courses and eight courses with the option of wine pairing, the menu is extensive. However, there is no 'A la carte menu. Their service is smooth and the food is undoubtedly excellent.
2. Bampot Kitchen & Bar in Bangtao
Michelin Rating: Plate
Past Boat Avenue is the Bampot Kitchen & Bar in Bangtao at the entrance of Laguna Phuket. A trendy restaurant with an open kitchen, it is a wonderfully designed spacious restaurant.

Serving modern international cuisine, the restaurant's Chef Jamie Wakeford is a vast experience of working with Michelin chefs. With a lot of detailing to the recipes and presentation, each dish is crafted impressively to delight the guests. Their cocktail list is unique and creative with fun cocktails such as the highly recommended 'Mangoretto' cocktail. Even their wine list is extensive.
3. Bang Pae Seafood
Michelin Rating: Bib Gourmand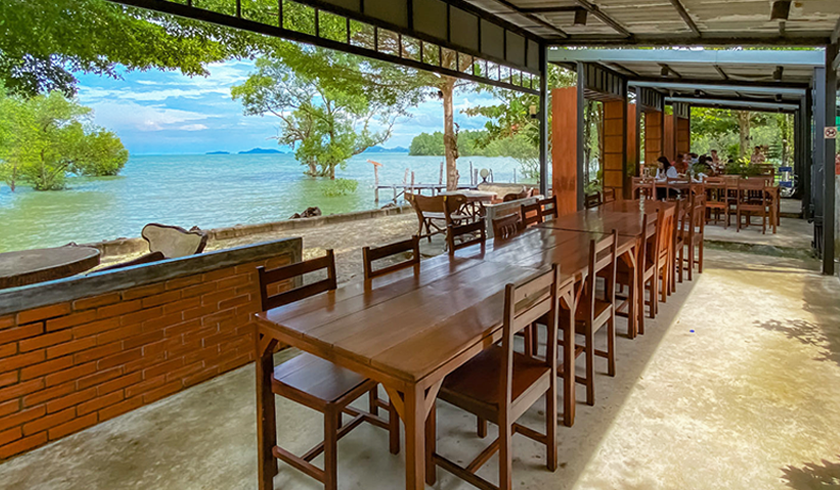 Tucked away on the east coast of Phuket is the Bang Pae Seafood restaurant known for its great food. It is on the way to the Bang Pae waterfall and is a must-visit if you're visiting the area. A simple yet attractive place its location on the edge of a mangrove against a sea view makes it perfect for a leisurely lunch.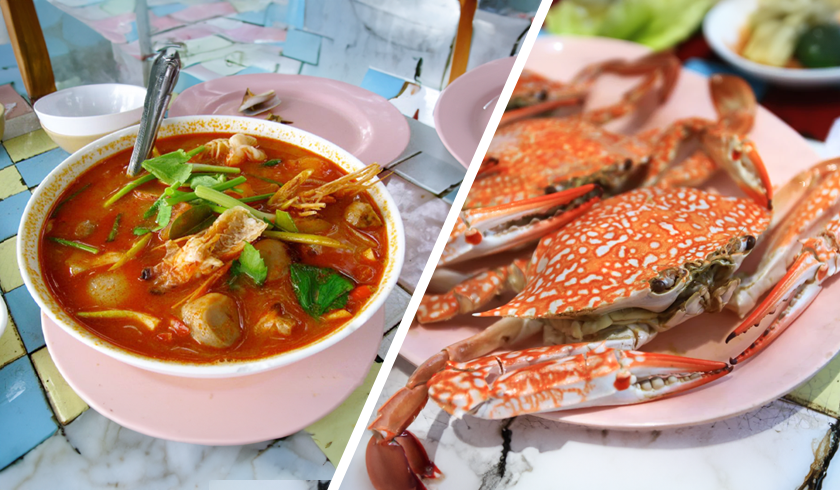 The dishes worth trying here are Poh Tae which literally means exploded fisherman's basket and their blue crabs which are the best ones in Phuket.
4. Raya
Michelin Rating: Bib Gourmand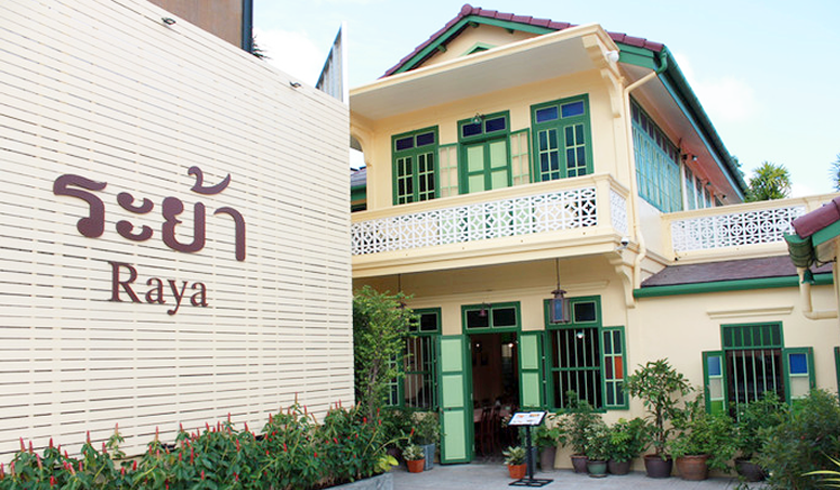 Housed in a beautiful Thai house without many renovations, the Raya restaurant is an unpretentious place to enjoy your meal feeling as though you're visiting a friendly Thai home for a feast. The floors are tiled as in the typical Sino-Portuguese style houses and the windows are in green wood with Portuguese stained glass, exuding an old-world charm.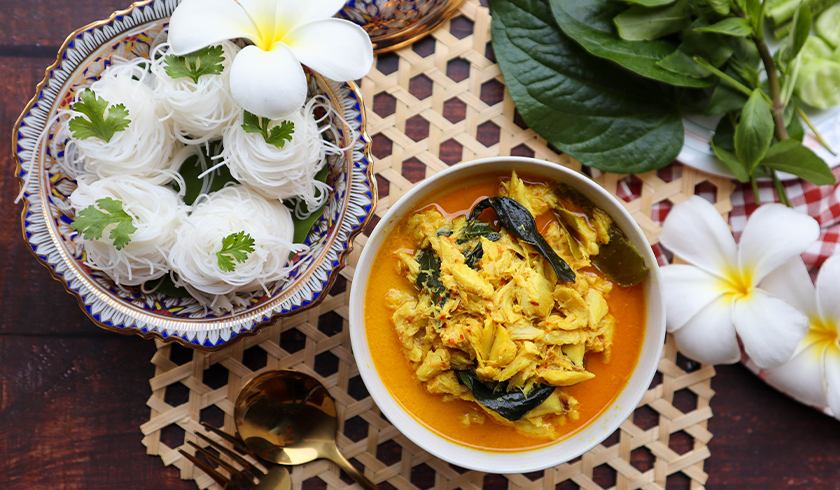 One must try their creamy crab meat curry with rice noodles and fried pan leaves cooked with dry shrimps or pork.
5. Surf & Turf by Soul Kitchen
Michelin Rating: Bib Gourmand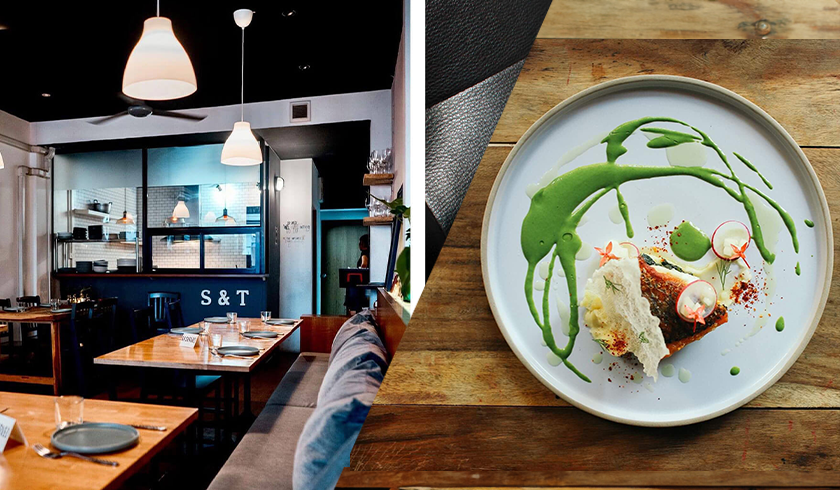 Situated on the Phang Nga Road is a small Thai-German-owned restaurant known as the Surf & Turf by Soul Kitchen. Offering a variety of European-Thai dishes, including some delicious vegetarian options, the menu is limited but keeps varying every day.

You can expect dishes such as sautéed sesame spinach, beef tartare with pickled shallots and cured egg yolk, or a grilled seabass beurre blanc with passion fruit. Presented beautifully, each plate is exceptionally delicious.
In Conclusion
There are several other fantastic dining experiences in Phuket, both Michelin-rated and others that offer myriad tastes and experiences. Phuket has fast evolved as a food destination, alluring many visitors with its fantastic spread of world cuisine set on its sensational beaches, and vibrant with its pulsating nightlife.

If good food, recreation, and a great lifestyle is what you're looking for, Phuket is the perfect place for you. If you are interested in Phuket pool villa investment opportunities, reach out to our team at SKHAI to avail of great deals on some of the most spectacular and affordable pool villas in Phuket.