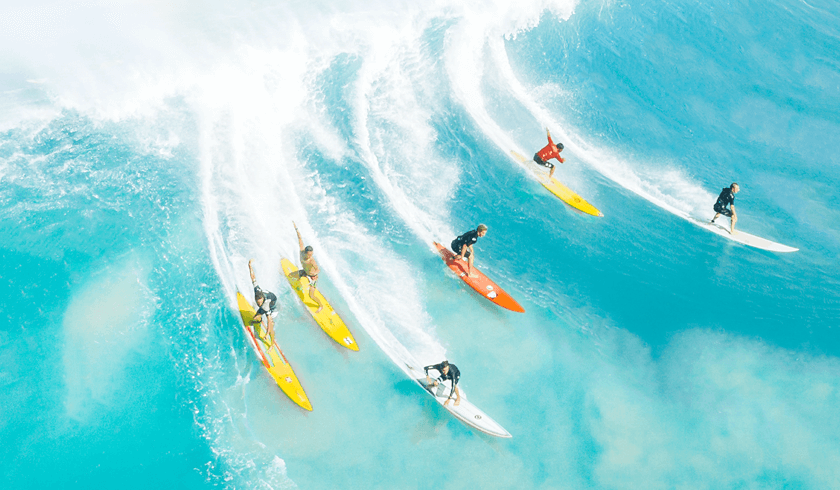 Surfing can be an exhilarating sport and a wonderful way to connect with nature. For that brief time that you're riding the waves, you're one with the ocean currents! That's probably why this sport is fast gaining popularity in beach destinations across Thailand, attracting surfers of all levels to the crystal waves of these glorious islands. Many expats who are surfing enthusiasts have ended up buying luxury pool villas Phuket as holiday homes or permanent residence to enjoy this sport.
Phuket's Climate and Surfing Conditions
Although this beautiful island is not considered a surf destination, for years now expats and enthusiastic locals have been surfing around the west coast of Phuket. With about 40 km of west-facing coastline that comprises scenic bays and spots, pristine sandy beaches, and a few interesting reefs, the prospect of surfing in Phuket does seem attractive.

The best season to surf in Phuket is said to be from the end of April until October, while the rest of the year the ocean is usually flat. May and September are often considered the best months for surfing in Phuket. The consistent monsoon winds blowing for the north-west during this time produce 'surfable' winds that swell up to four feet. However, chances of finding waves between November and March are rare. Sometimes a bigger storm off the coast can also bring up the waves during the off-season, so Phuket can end up surprising you positively at any time of the year

Here's a list of some of the best places to surf in Phuket:
Kata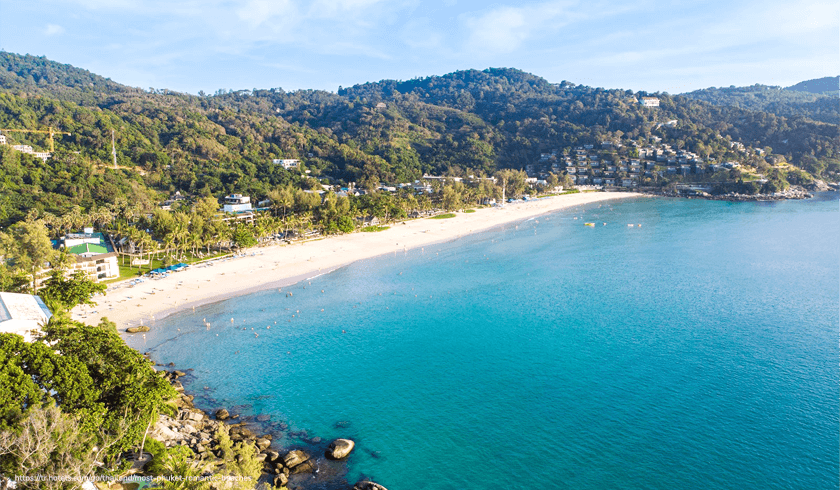 Hugely popular amongst the surfers in Phuket, Kata is the core of Thailand's surfing culture where some of the biggest players in the industry host numerous surf contests annually. The southern end of the beach is best for surfing. Stretching out at a coastline length of 1500 meters the wave heights taper at two meters usually. Kata beach is a busy beach during normal days. The peak surfing season for Kata Beach is around September and the place is great for surfers of all levels.
Bang Tao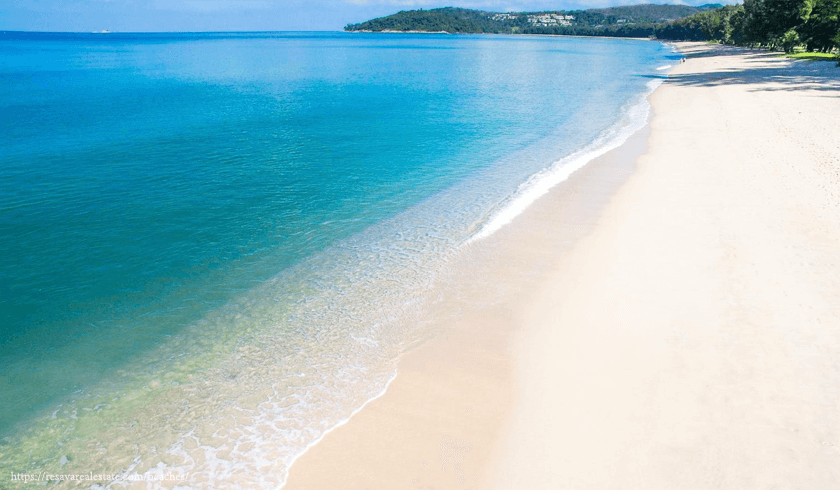 With its fine white sand, aquamarine water, and fabulous views, Bang Tao is ideal for surfers at an intermediate level, known for being a suitable place to learn how to surf popular with many instructors guiding local kids and adults who are first-timers at surfing. Right in the middle of the 8 km beach is a protected area with tame waves ideal for newbies. The waves at Bang Tao usually reach up to three meters in height giving a great opportunity for surfers who are up for a bigger challenge.

Closer to the Siranath National Park headquarters is the quieter end of the beach where the waves can turn out to be more demanding due to the winds blowing in from the west. So, it is advisable to be accompanied by someone who knows the place well.

There are many shops and restaurants around to hire equipment and get some refreshments to remain energized.
Surin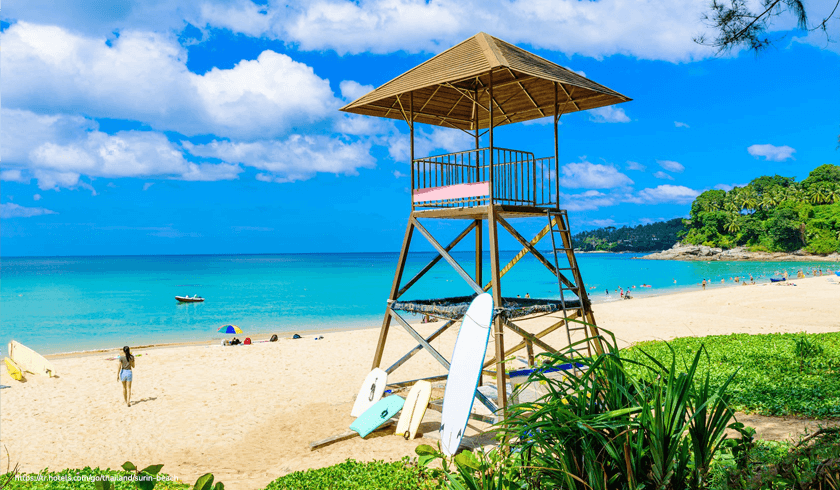 Surin is known for its heavier waves in Phuket. Surfing here can be a bit of a challenge as it can experience some hefty swells and roaring tides that are only advisable for advanced surfers. On better days the waves get rolling really fast. During the dry season, Surin is a picture of tranquility with a crystal-clear beach. But when the season shifts it transforms into a lively surfing spot with waves leaping up in action. Both ends of the beach have some good surfing opportunities.

Local vendors sell some refreshments around the car park area, where you can replenish your lost energy with some Thai snacks.
Pansea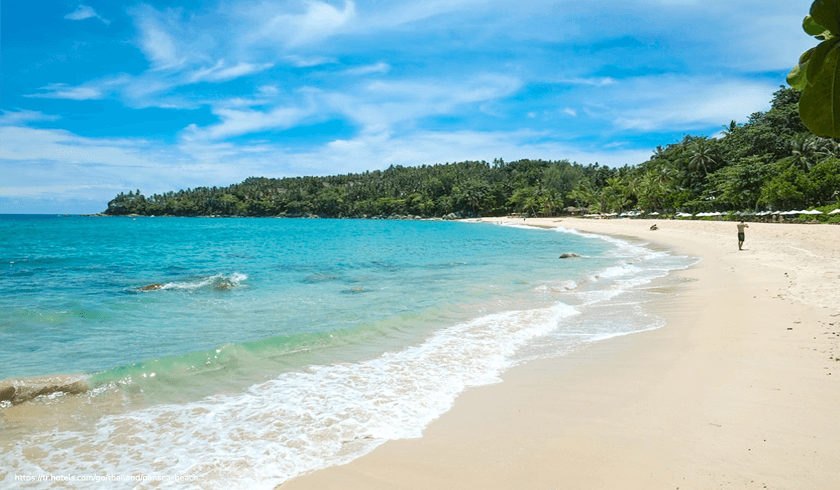 Pansea Beach is located between Bang Tao and Surin. It is a small beach offering a little more privacy than the busier beaches around. Although it is one of the smallest beaches in Thailand measuring just 250 meters, don't let the size fool you! The waves at Pansea are quite fast picking up speed until they reach the shore. The wave heights reach up to two meters and are suited for experienced surfers.
Patong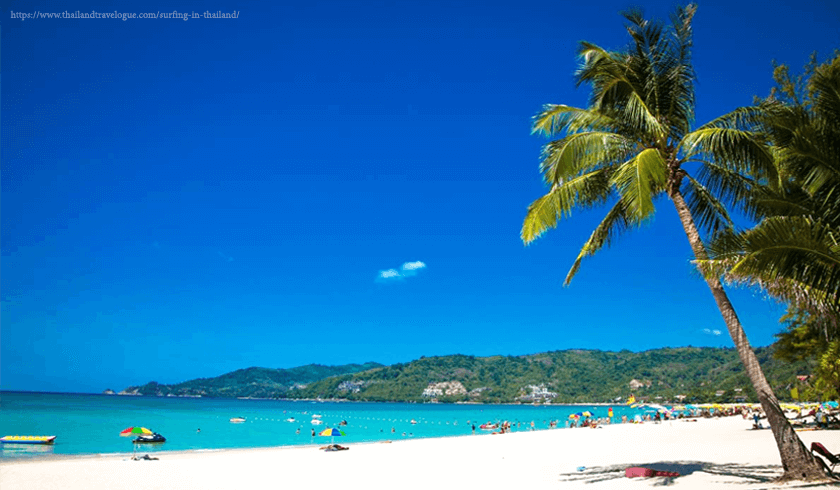 You will love Patong Beach for its great surfing experience! With several restaurants, cafes, and bars, the beach has a touristy and friendly vibe to it. The north of the Patong beach is a popular spot with safer waves that are more predictable making it perfect for beginners and families. At an impressive stretch of 2,850 meters, this coastline has waves touching the height of up to 1.5 meters.
Kamala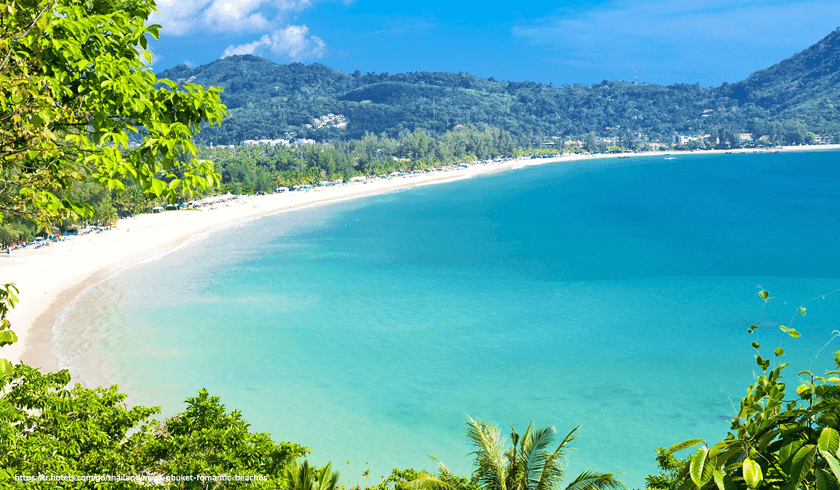 The Kamala Beach is quite pretty and laidback offering a great surfing opportunity towards its northern part. This beach can be divided into three surf sections. The southern point has a gentle swell that is ideal for newbies. Towards the center the sandbanks create waves up to three meters high, so it is suitable for a little more experienced surfer. The northern end is splendid but there is a small reef point break that you will have to dodge. However, surfing is usually much better in this spot depending on the overall conditions of how the tides and winds are behaving.
In Conclusion

An ideal place for beginners to professional surfers, Phuket with its warm oceans, a plethora of amazing spots for surfing, and inviting spirit is a wonderful place for surfing. The superb restaurants serving fresh seafood and refreshing drinks around these beaches keep you refueled and entertained when you're not chasing a naughty wave.

With plenty of water activities and its welcoming tropical climate, it is a great place for seaside living in affordable pool villas in Phuket. If you are interested in Phuket pool villa investment opportunities close to one of these wonderful beaches, connect with our team at Skhai to avail yourself of some of the best deals on spectacular locations in Phuket.