Who doesn't like a guaranteed passive income? All of us like certainty and security. And that is what is incredible about Guaranteed Rental Return (GRR).
What is Guaranteed Rental Return?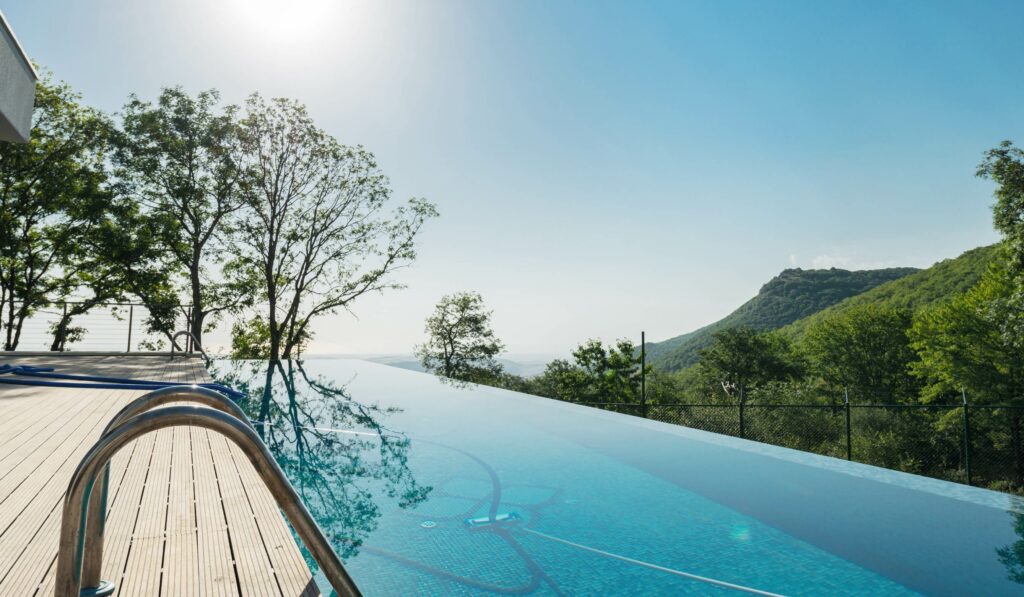 Guaranteed Rental Return is a unique type of offer where owners buy a property from developers and are assured a passive income in the form of monthly rentals for a designated period of time.

Essentially you purchase a property from the developer with a promise that they will rent it out on your behalf and deliver the income to you for an agreed period.

This type of offer is particularly attractive for international investors as they are provided the opportunity to buy a property and receive the income from the rent without having the hassle of managing the property themselves.
What makes Guaranteed Rental Returns Beneficial?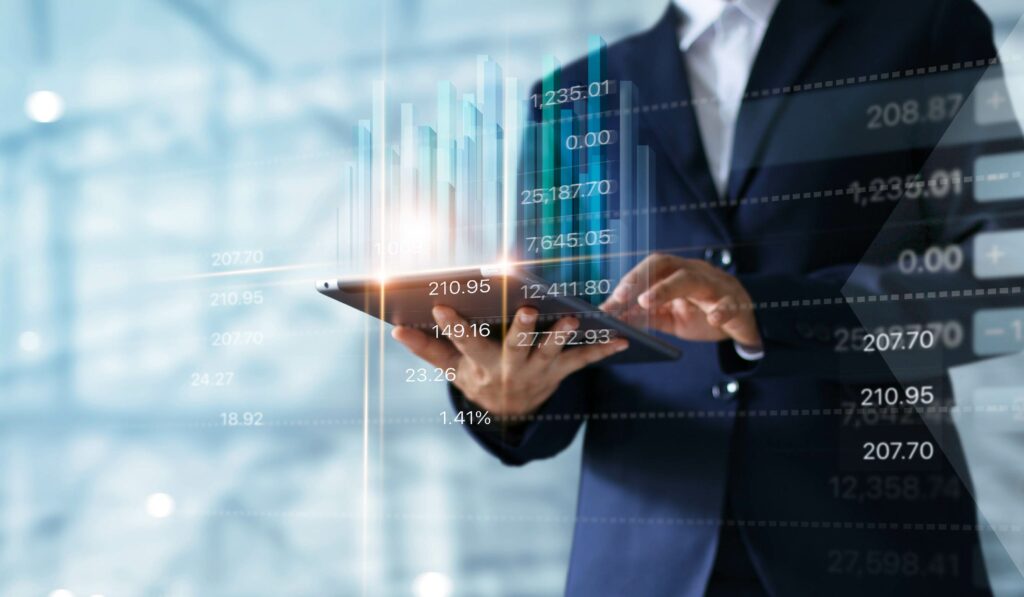 You will be receiving a consistent and fixed cash flow and a reasonable level of liquidity during that time.
Usually, a Guaranteed Rental Return scheme comes with Rental Management Services provided by the developer. Managing a property and making sure it maintains consistent occupancy can be quite an effort for the owners if they live elsewhere. Rental Management Services transfers all the burden of managing the property onto the developer making it an effortless investment with great returns.
Making good returns come with risks and if it can be controlled by expert management you can be assured of guaranteed returns.
How the Rent is Guaranteed in Guaranteed Rental Returns?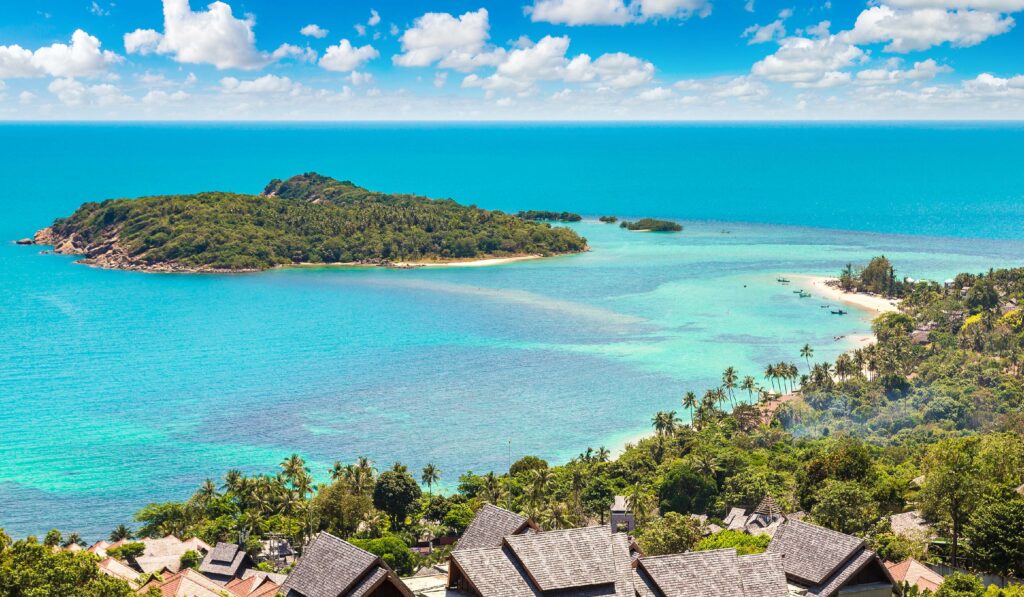 A property designed with the intent of renting it out is planned with all the right features and characteristics to derive guaranteed consistent rental returns. Let's look at what those are:
A lot of market research is done before developing a property to ensure that it is a perfect investment asset that will assure short-term as well as long-term capital gains.
A perfect location is chosen for the property which is attractive in all ways with proximity to the beach allowing spectacular sea views and is easily accessible to major lifestyle amenities.
The villa is designed with a lot of thought in incorporating exclusive features such as a private pool and spectacular sea views with contemporary décor to attract renters.
The price point of the villa is attractive and much lower despite its location in a prime area with a host of amazing features in the villa. A similar villa in any other popular international beach locations such as the Maldives, Mauritius, or the Capri island is priced much higher than those in Thailand.
As a part of the Rental Management Services, the developer promotes the villa at a much cheaper rate and to the right audience such as renowned portals such as Airbnb and Booking.com as well as tour operators who generally direct their clients to rental properties to attract potential renters. The developer has the advantage of being well-connected to these platforms to get a good deal to market with them.
Guaranteed Rental Returns of 15% with Bandalee Seaside Estate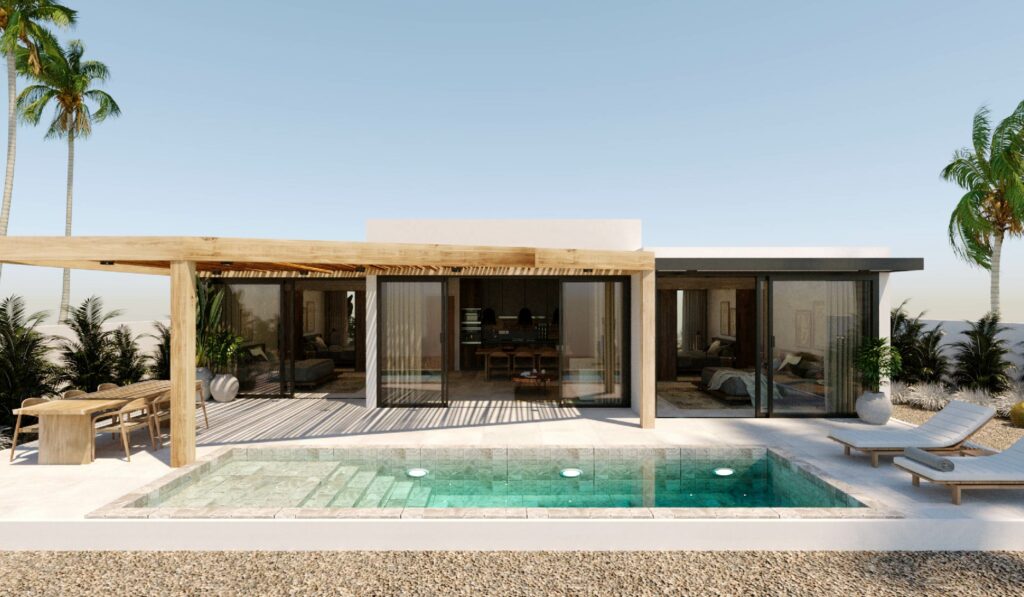 We at SKHAI have brought out an excellent investment product, the Bandalee Seaside Estate, a promising and beautiful Phuket property that is a lucrative as well as safe investment.
How Does it Work?
Our Guaranteed Rental Returns offer is an attractive limited-time offer that provides you with a fixed annual rental revenue of 15% of guaranteed rental income spread out over three years.
Escrow Back Guaranteed Rent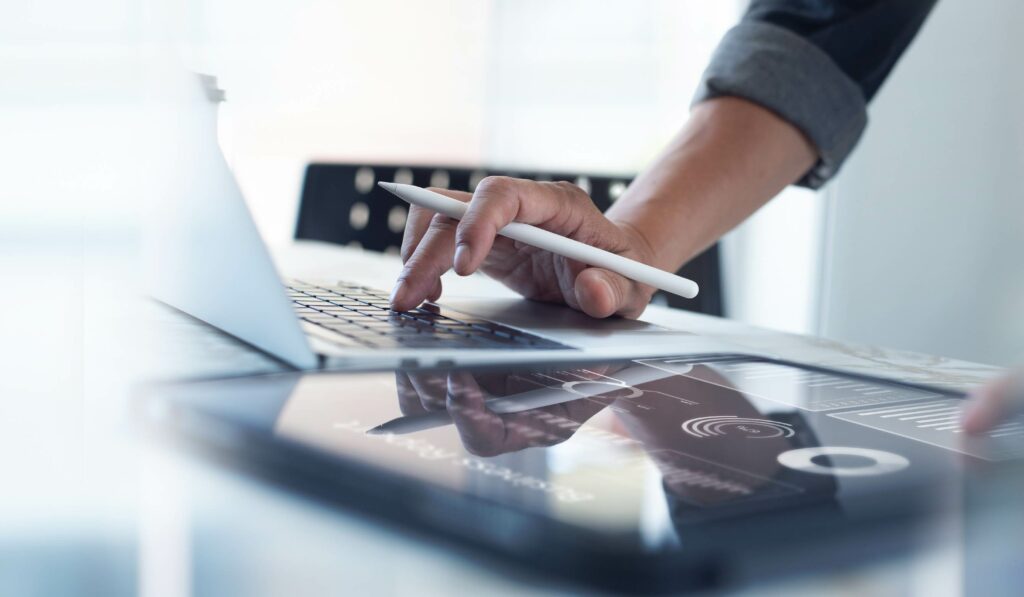 To ensure you with absolute security the amount for the guaranteed rental income will be held in an escrow account in advance. It will be sent to you before the beginning of the rental term, as 4 % sent before the first year, 5% sent before the second year, and 6% sent before the third year respectively adding up to 15% at the end of three years. The fact that the amount is offered to you in advance and not after the year ends, makes it a highly secure investment.
Property Management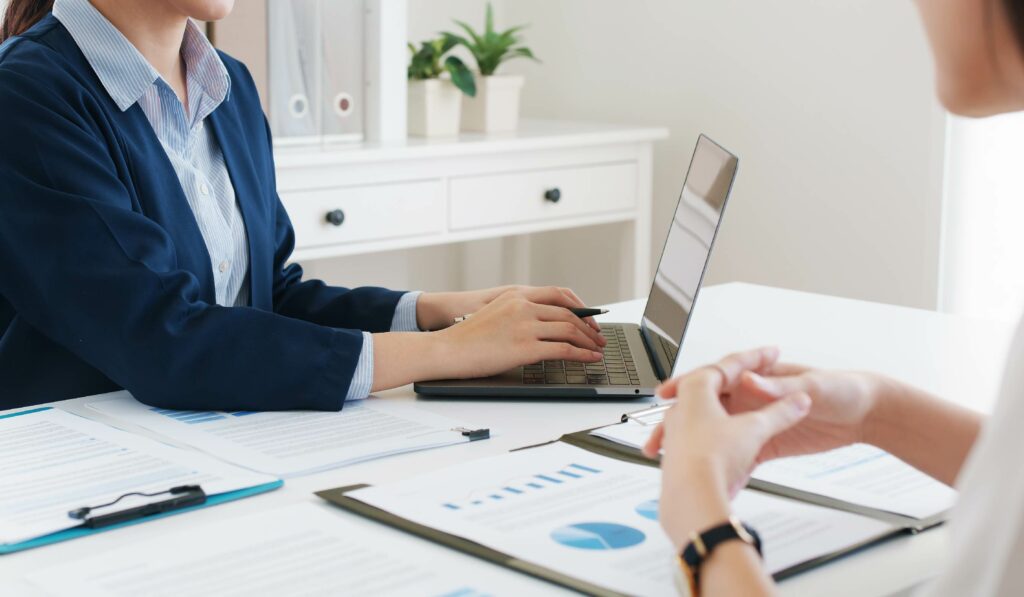 When you choose Guaranteed Rental Returns, it includes SKHAI's expert Rental Management Services which ensures that you have a hassle-free investment along with consistent rental income. We take care of the property for you making sure that it is maintained well. We market your property on renowned websites such as Airbnb and Booking.com to attract potential renters. We also host it for you providing you with frequent updates on what's happening with your property. All of this is managed by us to make sure that you receive great capital gains from your property.
What Makes Bandalee Seaside Estate a Perfect Investment Asset?
Scarce Property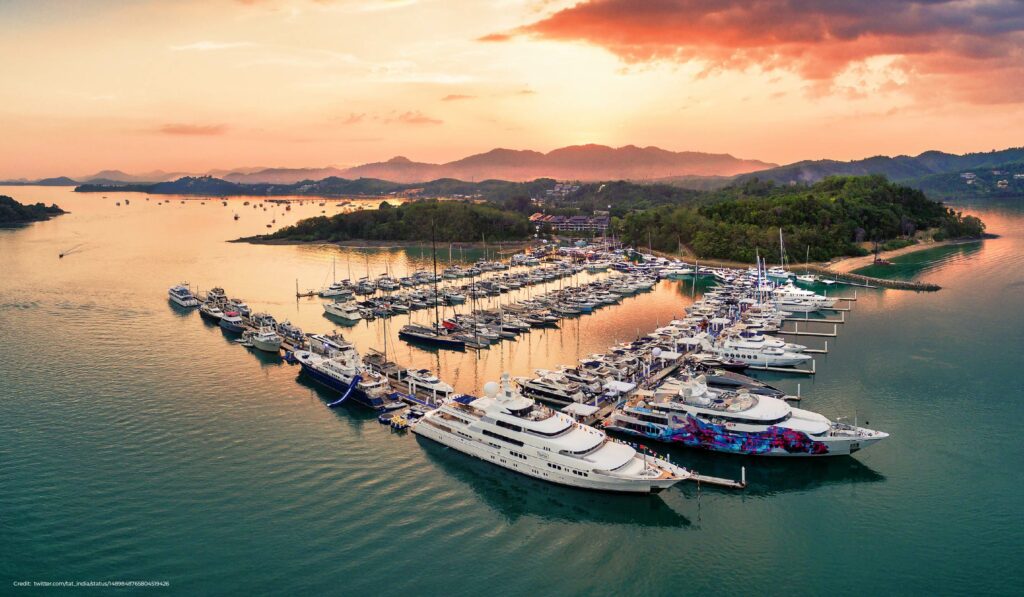 Bandalee Seaside Estate is a scarce property due to their unmatched sea view location. Situated a mere 25 meters from the sea and about 280 meters from Kevin Beach with striking sea views of the Phang Nga Bay it enjoys a perfect location with the spectacular Ao Po Grand Marina only 2.4 km away and the Phuket International about 20 minutes away.

Only 5% of properties in Phuket have sea views. Therefore, Bandalee Seaside Estate is a scarce property given their proximity to the ocean and the splendid sea views.
Villa Design and Aesthetics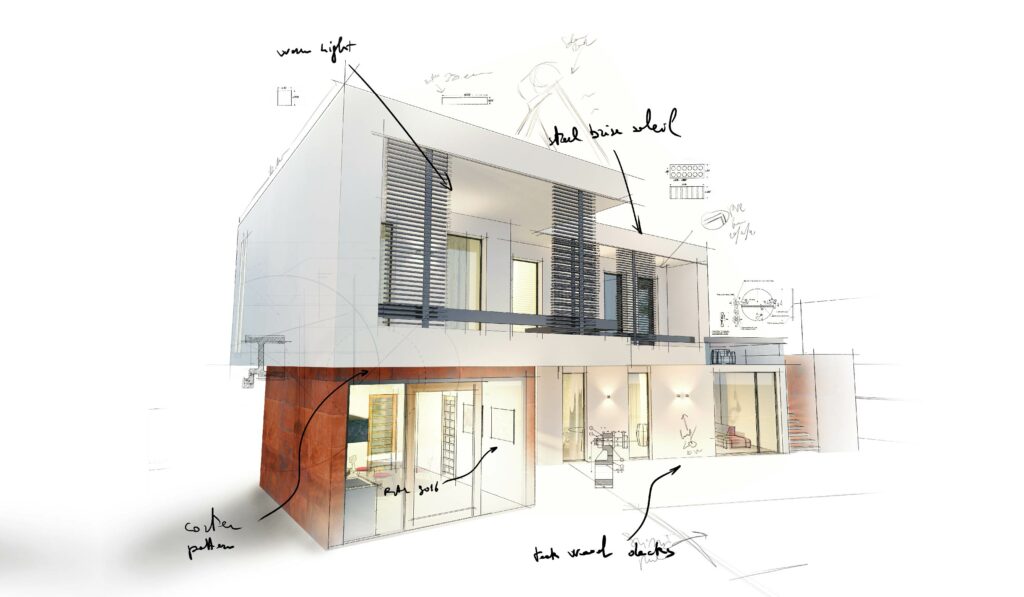 We at SKHAI know exactly what attracts renters to a property. Our contemporary villa design is planned with exclusive features such as a private pool and stunning sea views that renters usually desire when they look for a property on rent. Therefore, the villas are assured of a consistent occupancy rate.
In Conclusion
In a market full of uncertainties and confusing investment options buying an investment asset especially an investment property such as exclusive pool villas in Thailand, with Guaranteed Rental Returns that promises a cushion of security along with the assurance of sure-shot attractive passive income is undeniably the best investment decision to go forward with.
Contact our team at SKHAI, if you are interested in Phuket pool villa investment opportunities or pool villa property investment in Koh Samui that are rewarding investment products with great returns situated at spectacular locations.