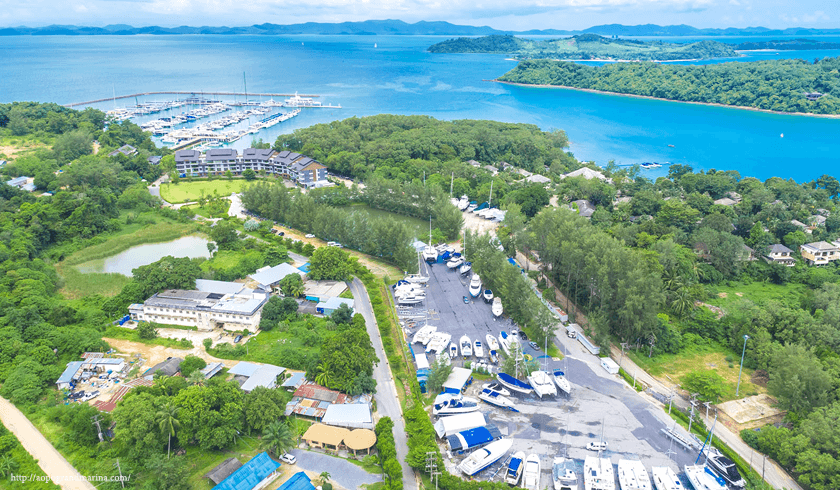 Phuket is a delight for marine enthusiasts and rightfully so, with numerous marinas sprinkled across the island offering boat charter services. Many marine enthusiasts have therefore ended up buying luxury pool villas in Phuket as second homes. The most prominent marina of all of them is the Ao Po Grand Marina that serves as an ultimate getaway to explore the bounty of water adventures on the island with the plethora of charter companies it features.

Ao Po Grand Marina is set on a prime location on the northeast coast of Phuket at the magnificent Phang Nga Bay's entrance making it ideal for exploring the stunning islands and beaches surrounding it. You can choose from a variety of yachts that come in different styles and sizes to indulge in a variety of activities around Ao Po Grand Marina. If you fancy a luxurious sail on the crystal water you can do it in style with an affordable boat tour of the tranquil and spectacular destinations around the island.

Close to 50 islands are easily reachable within a day or half of it from Ao Po Grand Marina, a proud venue for the Thailand Yacht Show. Centrally located on the island's east coast, it serves as an ideal starting point from where you could explore a wealth of marine treasures in the vicinity.

Let's have a look at some of the best day-trip destinations that are just a short cruise away from Ao Po Grand Marina:
Naka Yai Island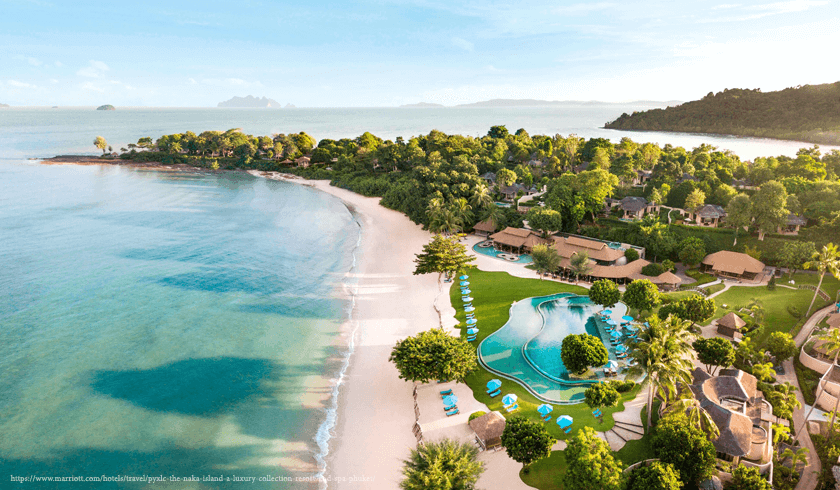 Naka Yai is a verdant island with gorgeous beaches on both its east and west coasts. It can be reached from Ao Po Grand Marina in under 10 minutes. Three floating jetties provide easy access to the island. The mainland is close to the island offering some incredible dining options and some indulgent spa and wellness therapies from The Naka Island, a Luxury Collection Resort & Spa located on the north-western tip of the island. Towards the east coast is the well-known COMO Beach Club that offers some excellent entertainment and leisure opportunities.
Koh Chong Lat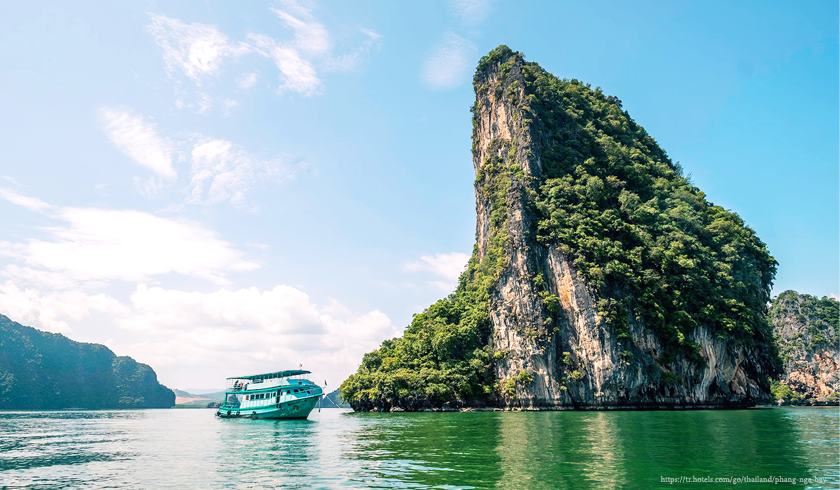 When you cruise towards the north of Phang Nga Bay, the seascape takes on a mysterious old-world charm. Many popular Hollywood movies have been filmed across the fascinating Phang Nga Bay. Due to its abundant natural beauty, and its geological and topographical importance the bay is now being considered for being declared as a Unesco Heritage Site.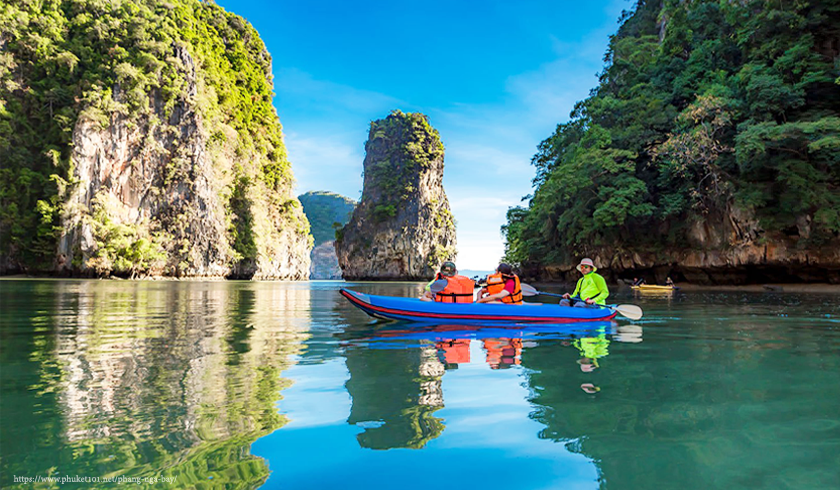 The northern side of the bay showcases impressive limestone karsts that jut out vertically from the sea. Koh Chong Lat boasts of enormous 200-meter high limestone cliffs that are the most striking of all of them. Being a relatively untouched area of the bay, Koh Chong Lat is one of the most spectacular spots around Ao Po Grand Marina. The mainland is about 100 meters away with local seafood restaurants of Laem Sak Pier serving amazingly fresh seafood and local southern Thai cuisine.
Yao Noi Island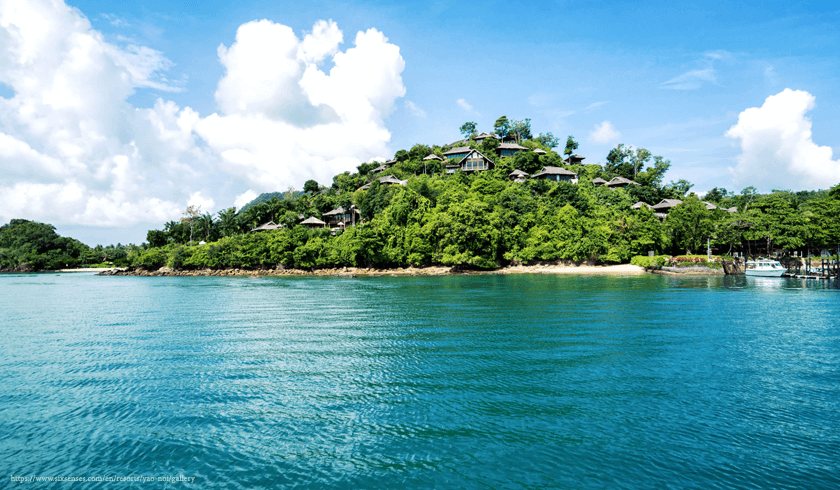 Yao Noi island is a little further from Ao Po Grand Marina that comes together with a smaller Yao Yai island to form a natural barrier separating Phuket from Krabi. Although it is smaller, Yao Noi island is more developed among the two islands with an impressive selection of resorts including the 6-star Six Senses Yao Noi Resort and restaurants. Both the coasts have piers that facilitate easy access.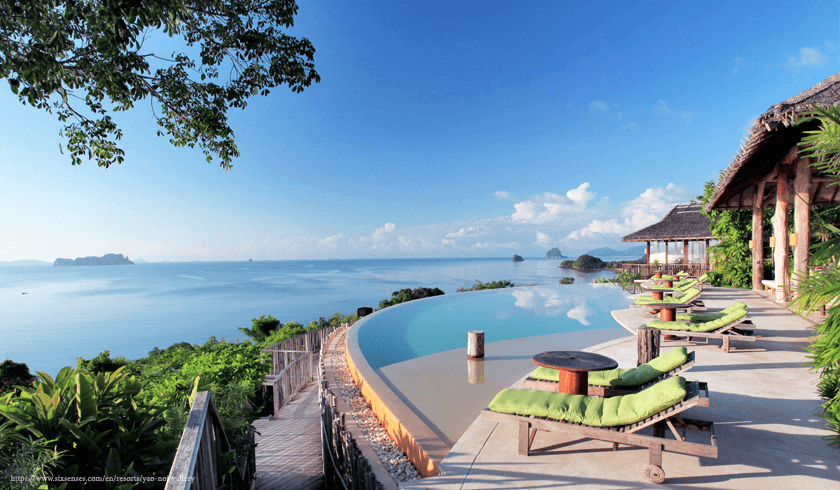 The island gives you a feel of the local life of its inhabitants whose main occupation is fishing. Therefore, be prepared to expect the freshest seafood with the opportunity to pick from the catch of the day. A trek into the inland leads you to the remnants of ancient rainforests featuring giant dipterocarp trees.
Kudu Yai Island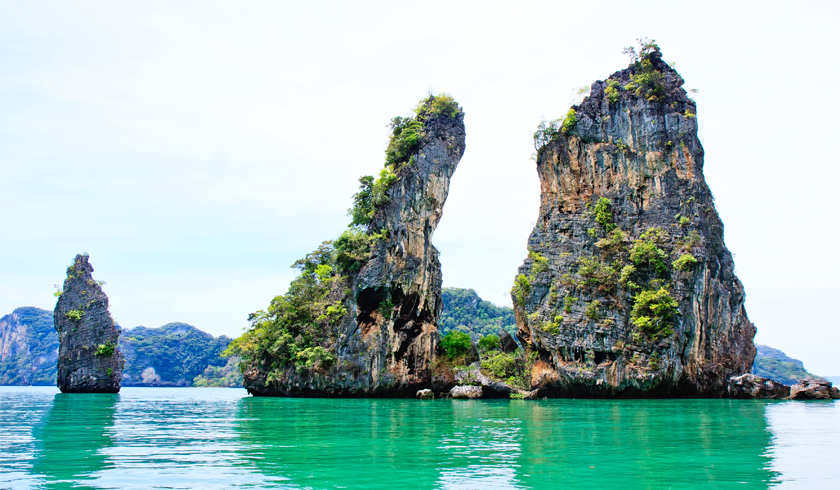 As you head towards the northeast of Ao Po Grand Marina, you will come to a small cluster of islands known as the Kudu Group, made of Kudu Yai and Kudu Leh. You could combine Yao Noi and Kudu Group to make for an interesting full-day itinerary.

Unlike Yao Noi island's elaborate onshore offerings, Kudu Yai has no such facilities, however, both are blanketed in lush jungles. A tender can be used to reach the southern tip of Kudu Yai and a kayak can safely help you explore the interesting nooks and crannies of the island's coastline. If you fancy an adventure, walk into the island's onshore and explore its interiors to discover an idyllic lake.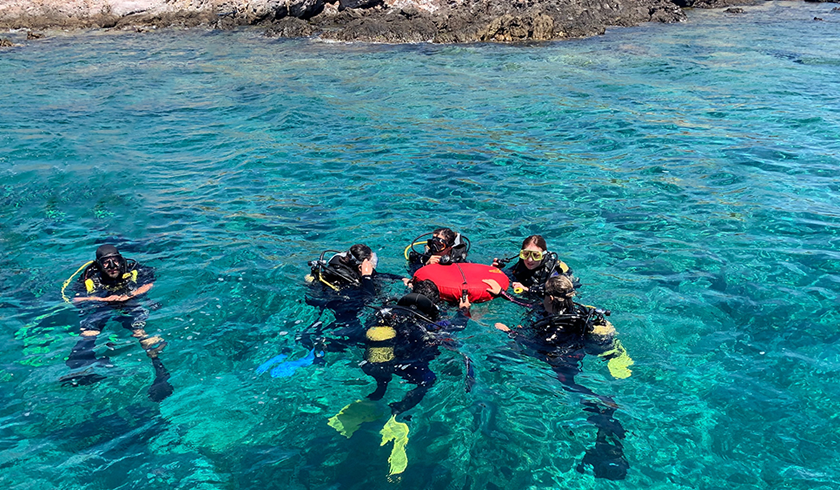 These are only a few glimpses of the many marvelous sights and adventurous explorations that you can undertake from Ao Po Grand Marina. Several scuba diving and snorkeling expeditions are also offered for exploring the rich marine life of the islands around.

In Conclusion

Phuket's extensive topography and its many wonders leave so many tourists wanting to stay back on this glorious island. If you are interested in Phuket pool villa investment opportunities, get in touch with our team at SKHAI to learn about the best deals on the most outstanding properties on the island. Our latest project, the Sunrise Palms comprise exquisite yet affordable pool villas in Phuket allowing the villa owners and residents to enjoy the best lifestyle close to sea.