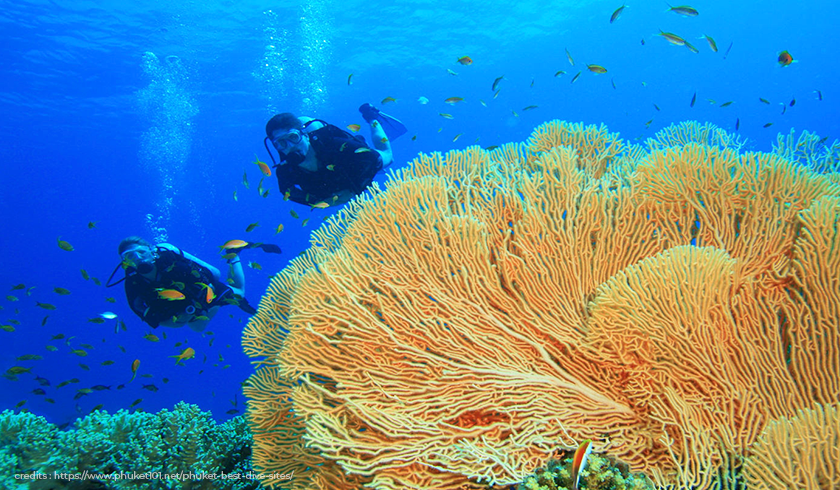 Any passionate scuba diver will vouch for the outstanding experience of diving in Phuket and it is no wonder that this gorgeous island is a recognized and popular diving destination across the world. So much so that scuba diving enthusiasts even end up buying luxury pool villas in Phuket.

Gigantic fringed reefs, dramatic drop-offs, intriguing granite walls, caves, tunnels, and wrecks, make diving in Phuket a haven for scuba divers of all levels. These clear waters house a vast range of colorful marine life such as pelagic like manta rays, whale sharks, and tuna to tiny macro-critters like ghost pipefish, harlequin shrimp, seahorse, and more.

You can take a liveboard trip from the island up Thailand's west coast to the best dive sites of the Andaman Sea taking shorter day trips to enjoy the amazing local sites nearby. The island also provides a great base for taking PADI courses.
Water, Weather, and Accessibility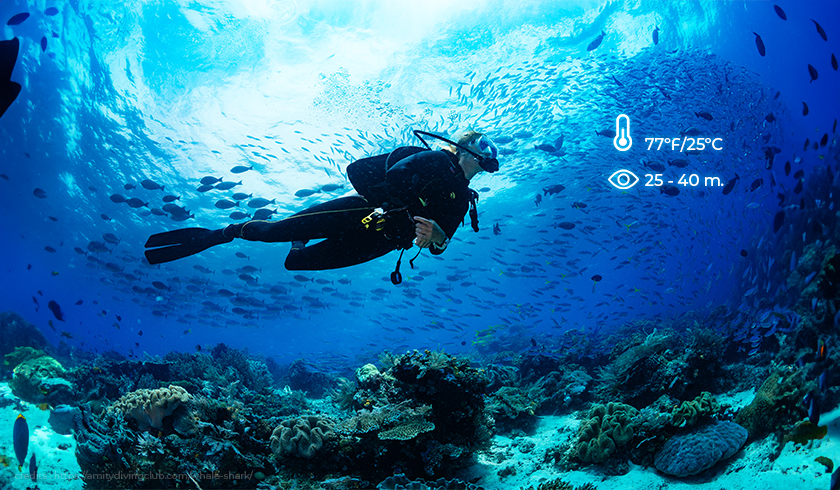 Phuket's warm water rarely going below 77ºF/25ºC welcomes divers year-round with National Marine Park open for diving all through November to May. The range of visibility is from 25-40m. The dive sites in Phuket have, on average, a maximum depth of 18 to 30 meters with difficulty levels from easy to medium. Currents are inclined to be gentle year-round making it suitable for all levels.

Most of the island's dive sites are situated near the coast with a shore entry or within a short distance that can be covered by a speedboat or longtail transfer, therefore, accessibility to these sites is rarely affected by seasons.

Night dives happen around the year with the moonlight turning a dive site into an alien planet with nocturnal underwater life highlighted by fluorescent accents letting you explore these incredible sites from a whole new perspective.

Some of the most spectacular diving sites in Phuket are:
1. Anemone Reef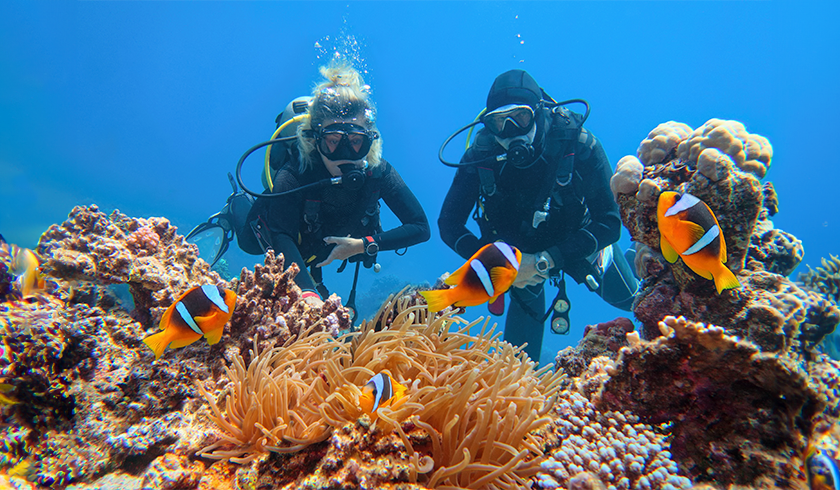 A limestone pinnacle, Anemone Reef gets its name from the abundance of enchanting blue and green colored anemones that cover it and is known as 'Hin Jom' in Thai which literally means 'submerged rock,' with the rock rising 30 meters up from the floor of the sea to just beneath the surface abruptly ending and dropping back to the bottom of sand and oyster shells.

Expect to see a lot of Lionfish, Clownfish, turtles, reef sharks, leopard sharks, and more, and also a large shipwreck of a car ferry that struck the reef and got sunk there in 19997.

The maximum depth can go up to 24 meters making it suitable for divers of all levels all year round and the visibility ranges from 5 to 15 meters with a slow to strong current. The high season on this site is from November to April.
2. Koh Doc Mai
Koh Doc is a small jungle-covered island with a huge limestone rock that rises steeply out of the sea as the limestone walls continue vertically underwater with a drop on the east side and a gentle slope on the west side. It is called 'Flower Island' in Thai because of its colorful gorgeous flower-like corals that spread across every surface under the water.

This reed is home to many fish such as the Clownfish, Angelfish, Butterflyfish, sharks, sea turtles, horse fish, and many more. When you dive on the eastern side you get to see two small caves.

With strong currents often, the visibility can range from 5 to 25 meters and the maximum depth going up to 33 meters, it is recommended that only people with a certain level of diving experience should take the plunge. November to April is the high season here.
3. Koh Racha Noi/Yai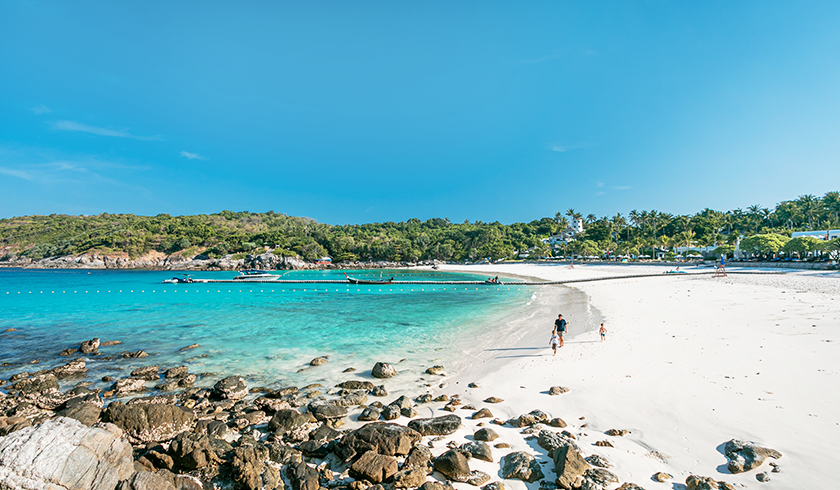 Located to the southeast coast of Phuket the twin-island of Racha Noi and Racha Yai are renowned for their clear blue and emerald waters. They can be reached by speedboat within half an hour, while it might take longer by dive boats depending on the season and due to its distance from Phuket, it has significantly lesser visitors as compared to the other islands around.

Towards the south of Racha Yai and Racha Noi lies a haven for experienced divers as the depths here are greater and the currents stronger. A strikingly different topography is seen here. Diving in Racha Noi is definitely more challenging compared to Racha Yai but the rewards are far greater.
4. Racha Noi Island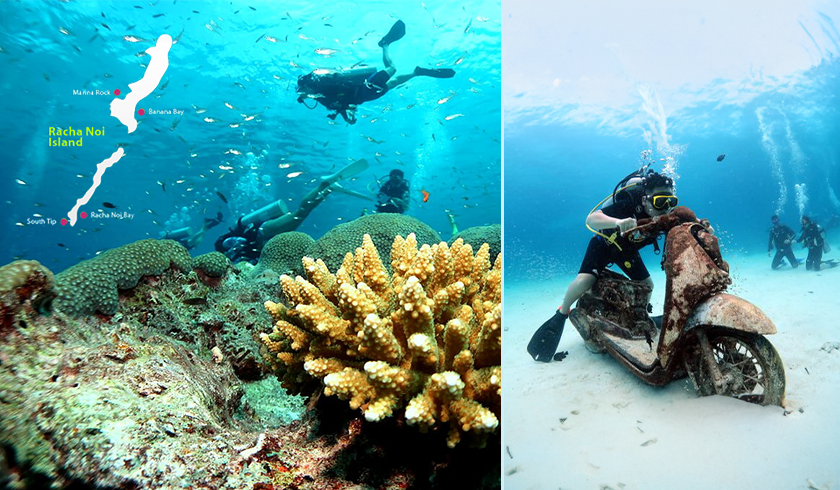 Surrounded by a hard coral reef, with huge underwater granite boulders that descend to a depth at the north and south points that are similar to those seen in Similan island, Racha Noi is a beautiful, uninhabited tropical island. It usually has excellent visibility, one of the best in Phuket. There is a good chance of spotting manta rays and occasional whale sharks around the boulders.
5.Racha Yai Island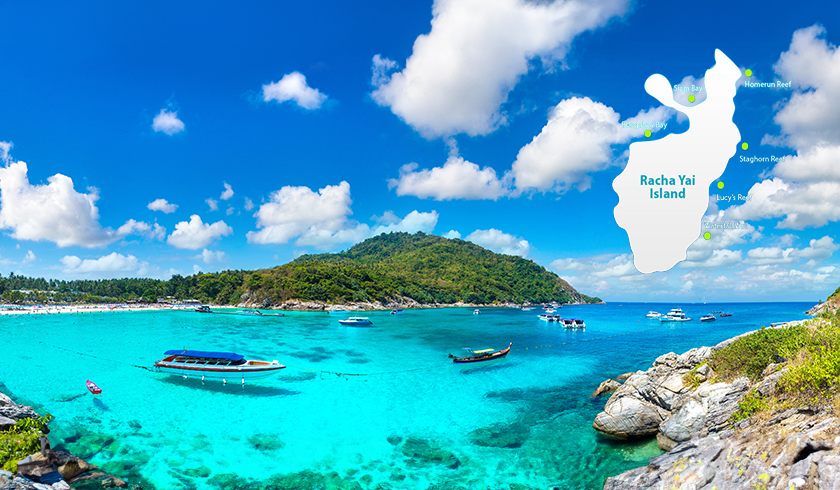 Fringed by a hard coral reef, this granite island boasts several beautiful tropical beaches with protected shallow bays and crystal-clear waters. This is an ideal location around the year where you can either learn or refresh your scuba diving skills if you have not dived for a while.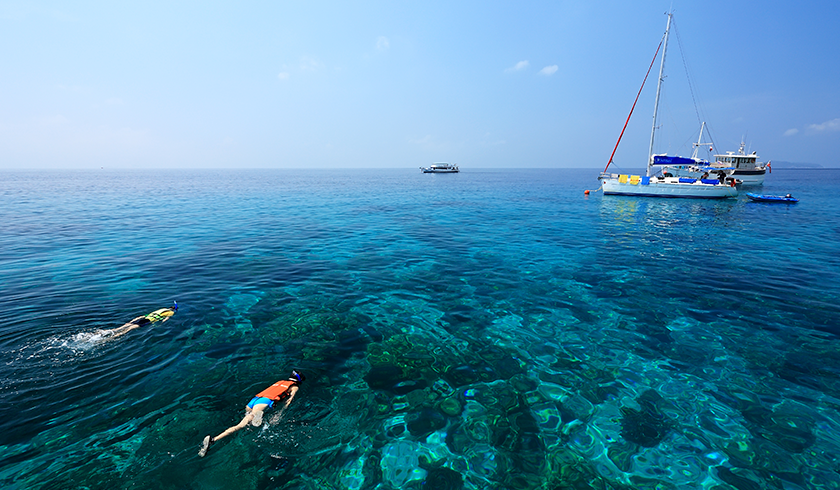 The diving conditions are generally easy making it perfect for divers of all levels of experience and snorkelers to visit it. With water depths ranging from 3-30 meters, the visibility is usually good but it varies according to the seasons.
6. Shark Point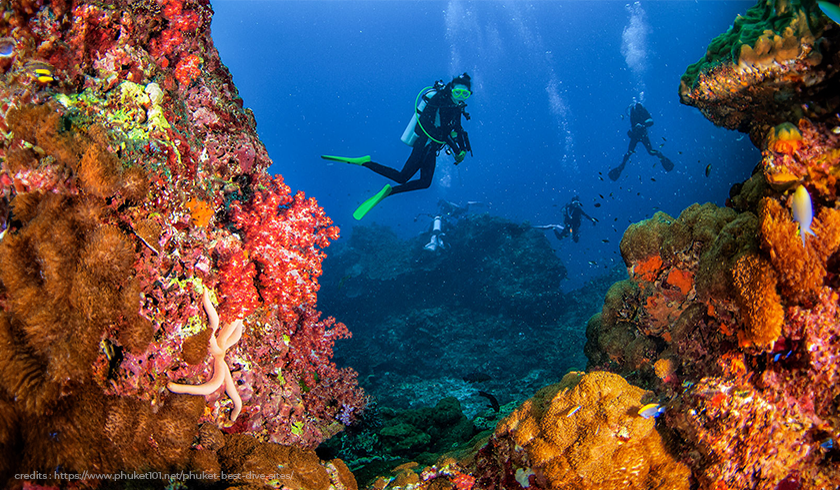 Due to its high popularity, expect to see a lot of crowd during the high season from November to April. A combination of three small reefs forming a unique structure of submerged limestone covered with corals is seen here.

The abundance of rich flora and fauna here makes this place unique with a variety of tropical fish along with rays, sea turtles, and sharks living here.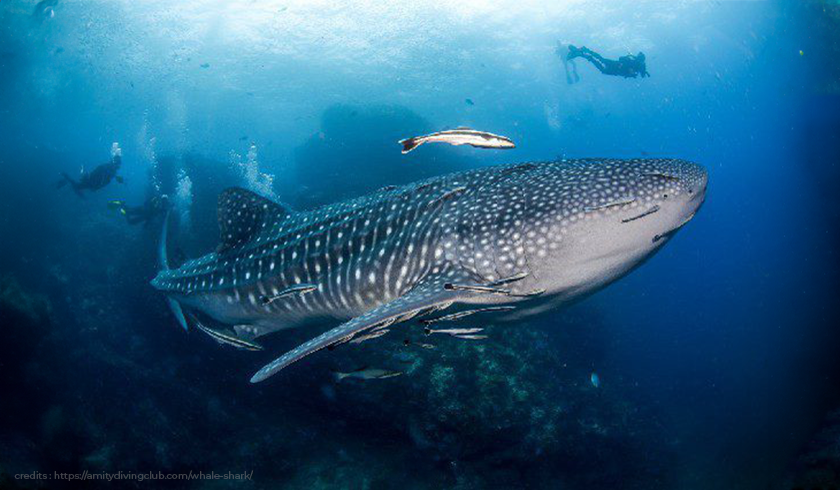 The depth goes up to 30 meters and the visibility ranges from 2 to 25 meters. It is a great place to dive with sharks as the name suggests and more suited for experienced divers given the strong currents and rough seas.
In Conclusion

The thrill of exploring the depths of the ocean in Phuket can delight you to no end with its numerous islands bestowed with dazzling clear waters, unique topography, and colorful marine life.

If you are a die-hard ocean-lover and keen on exploring exciting Phuket pool villa investment opportunities contact our team at SKHAI to get the best deals on affordable pool villas in Phuket at the most breathtaking locations on this gorgeous island.

Click here to read about the best beaches for surfing in Phuket.