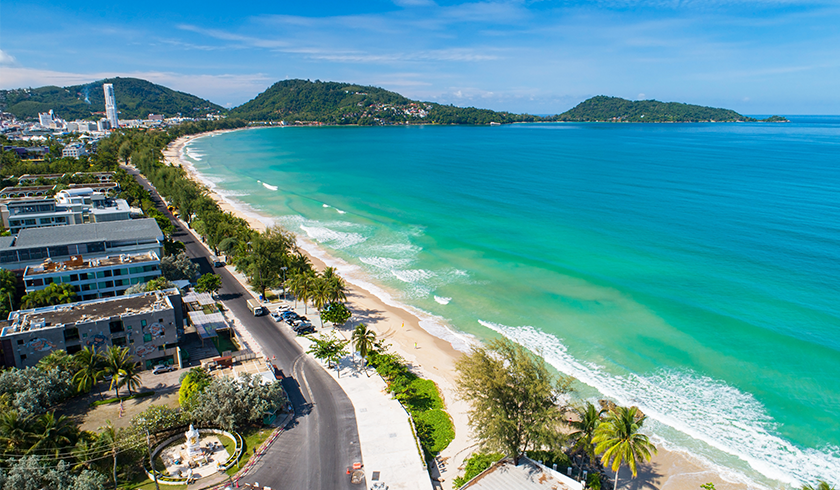 Phuket is still one of the best places for property investment in luxury beach villas in Thailand, even with all the uncertainties in the real estate market globally due to the pandemic. Each area in Phuket has its own unique quality and charm.

Here are the 5 best areas that are great for buying luxury pool villas in Phuket:
Bangtao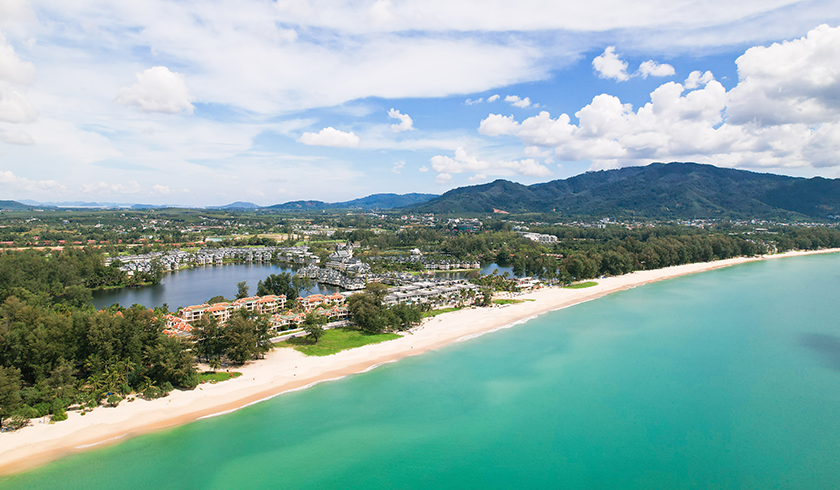 One of Phuket's most promising areas, Bangtao has a culturally diverse community. Situated on the west coast of Phuket it has a beautiful coastline. It also has a great downtown area with plenty of amenities for the convenience of its residents. Bangtao also has a wonderful variety of relaxed entertainment options in the form of family-friendly restaurants, beach clubs, supermarkets, hotels, and luxury resorts.

The famous Catch Beach Club is located in Bangtao. It is also home to some of the largest and most luxurious resorts on the island, such as Banyan Tree Resort, Dusit Thani Laguna Phuket, Angsana Phuket Resort, and SAii Laguna Phuket Resort. The Phuket Adventure Mini Golf and Laguna Phuket Golf Club are great recreation venues for golf enthusiasts.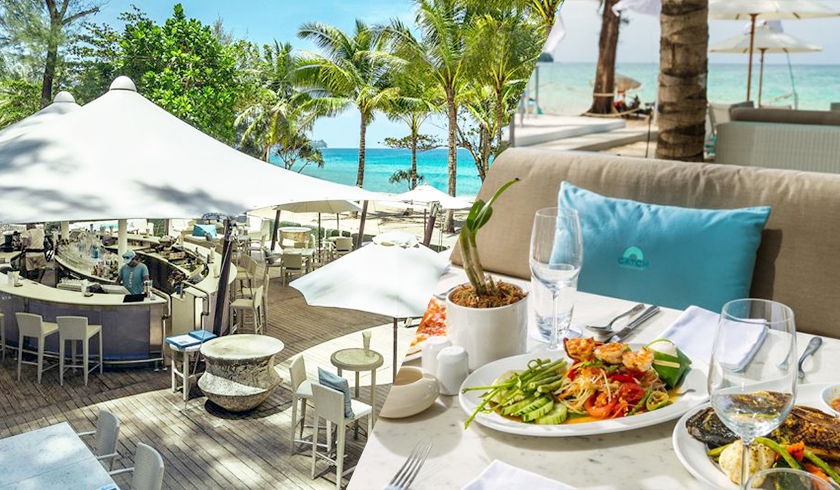 Bangtao Beach is one of the longest beaches in Phuket, located between Phuket airport and Patong Beach. The sand here is a little less powdery than on other beaches on the island. Many small local restaurants and bamboo bars are spread across the beach for visitors to enjoy a relaxing time by the sea.

Bangtao is a continuously growing area offering a wide variety of property options to choose from, be it luxury villas or high-end condominiums. It is undeniably one of Phuket's best areas for expats to live in. The property price here ranges from THB 3.49 million for a condominium to THB 123 million for a 5-bedroom villa in a central location.
Layan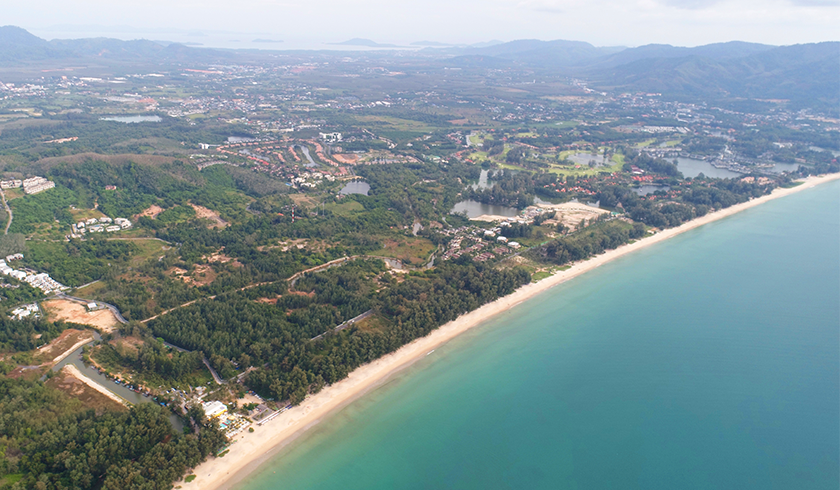 Layan is a gorgeous area with sparkling beaches surrounded by lush green vistas. Located in a prime area, Layan has a great offering of fine dining, bars, and shopping in proximity. This is an ideal place to enjoy local cuisine and fresh seafood and shop at its farmers' markets.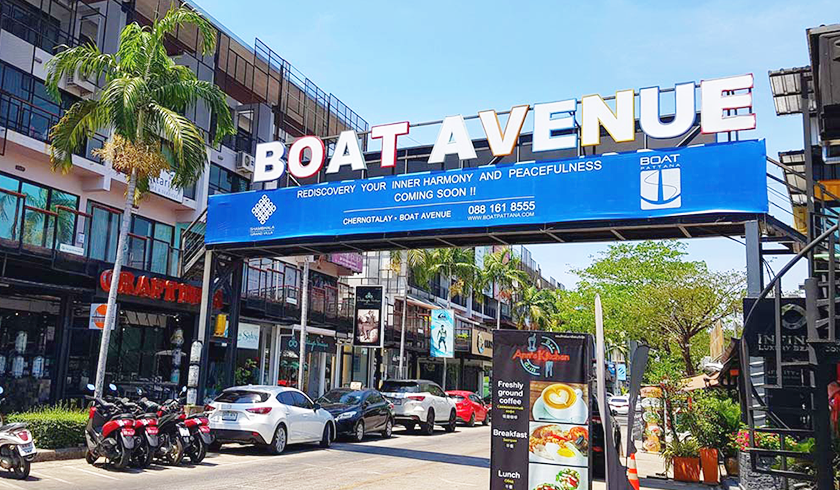 The Boat Avenue Shopping Complex located in this area is a shopper's paradise. It spreads over an area of 30,000 square meters and is Thailand's first container mall. It features many fashion boutiques and restaurants, as well as a large Villa Supermarket and a weekly night market.

The area in and around Layan Beach is perfect for nature and wildlife lovers. The Elephant Retirement Park Phuket is where visitors can observe aging and rescued elephants in their natural habitat. Sirinat National Park is another popular park housing diverse species of animals. It also has an offshore coral reef and mangrove woodlands.

Layan beach is a quiet place preferred for its tranquility by locals and expats to enjoy a leisurely lunch with family or friends. One can also indulge in a therapeutic beach massage or at a spa at nearby resorts.

Layan is a popular area for both tourists and expats. It is one of the fastest-growing areas on the island with exciting real estate projects coming up. The new residential projects here are mostly luxury condominiums and pool villas. The property prices in Layan range from THB 2.5 million for a small studio condominium to THB 393 million for a spectacular sea-view villa near Layan Beach.
Rawai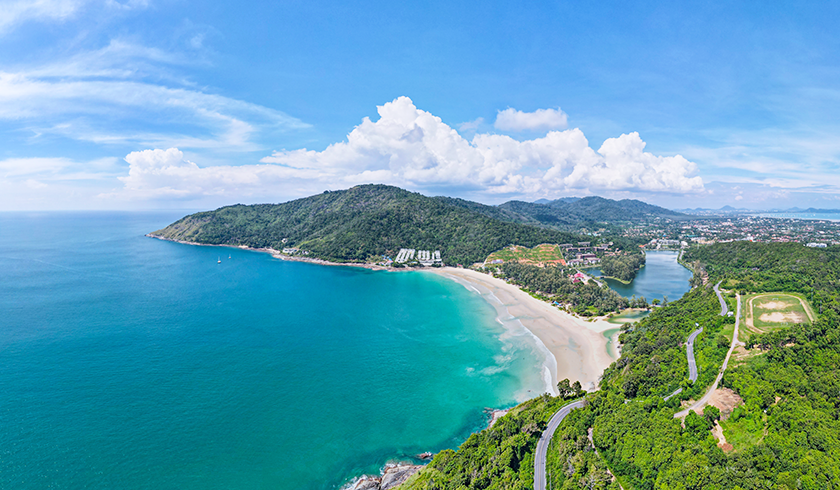 Spread over a vast area of the south of Phuket, Rawai not only has some of the most spectacular beaches on the island but also houses some of the most famous tourist attractions, excellent bars, and restaurants. The area is tranquil with many developments coming up.

Rawai beach has local and laidback atmosphere. It is the perfect starting point to do island hopping. A major highlight of Rawai is Phromthep Cape which offers incredible views of Phuket and the Andaman Sea making it one of the most photographed locations on the island.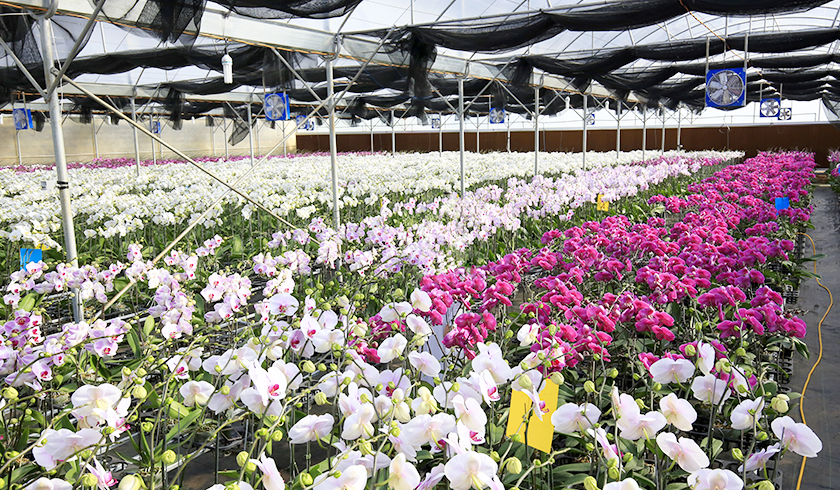 The Phuket Orchid Farm in Rawai is one of the largest nurseries on the island. Visitors can feast their eyes on over 15,000 different species of flowers here. Another great venue for recreation is Rawai Park which offers a waterpark, a semi-indoor playground, and an air-conditioned kids' club.

There are a variety of beautiful properties available here which are ideal for residing as well as for investment purposes. These properties offer high rental income, great appreciation, and beautiful beach locations.
Kata-Karon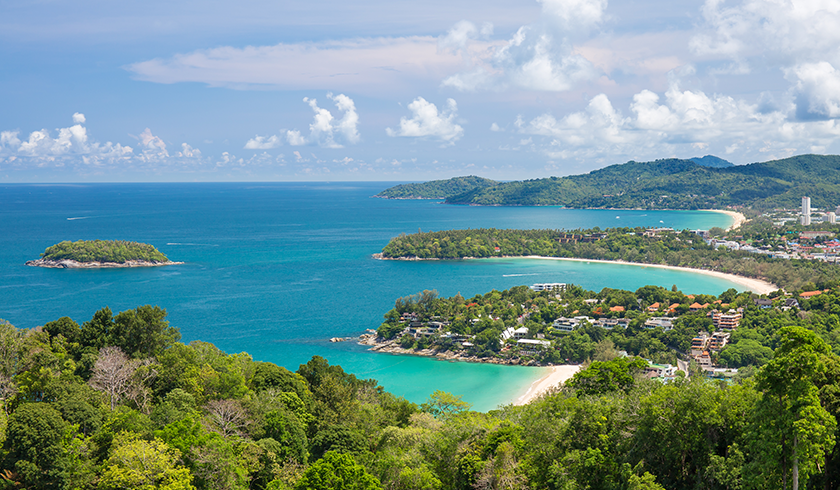 Located on the west coast of Phuket, close to Patong, Kata-Karon is a scenic seaside area. Bestowed with long stretches of beautiful beaches, Kata-Karon has the best viewpoints on the island. The most popular surfing beach on the island is located in this area. This bustling neighborhood not only has amazing restaurants, bars, shopping centers, and outdoor activities, but it also hosts a variety of events all around the year, such as surfing contests and food festivals.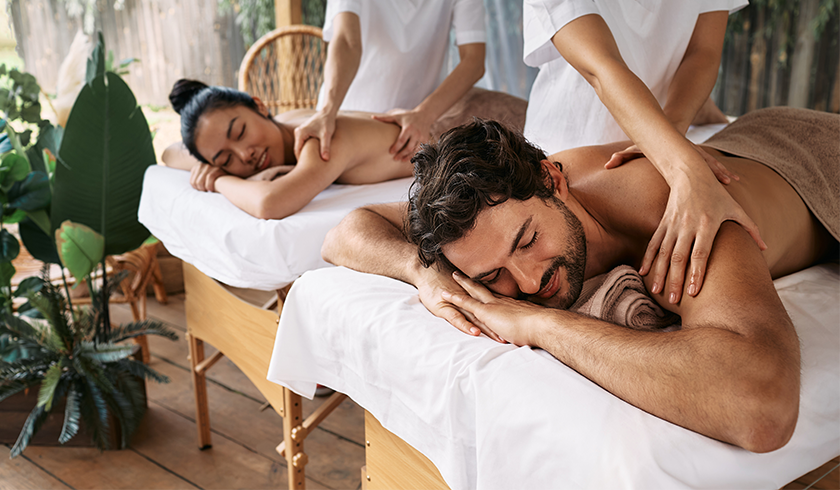 Kata Beach is a stunning beach and one of the most visited beaches on the island after Patong. Featuring a beautiful sandy bay with blue waters and an iconic island standing in the middle of the ocean, it is excellent for clicking brilliant sunset photos. This beach is also a perfect place for indulging in a spa treatment. The spas here have friendly therapists who are skilled in a wide range of massages, facials, and body treatments, especially traditional Thai massage and reflexology.

One of the longest beaches in Phuket, Karon Beach is spread over a 3 kilometers stretch of white sand. It has a few good options for dining and nightlife and is not crowded with tourists. This large beach is lined with big hotels across the frontage road.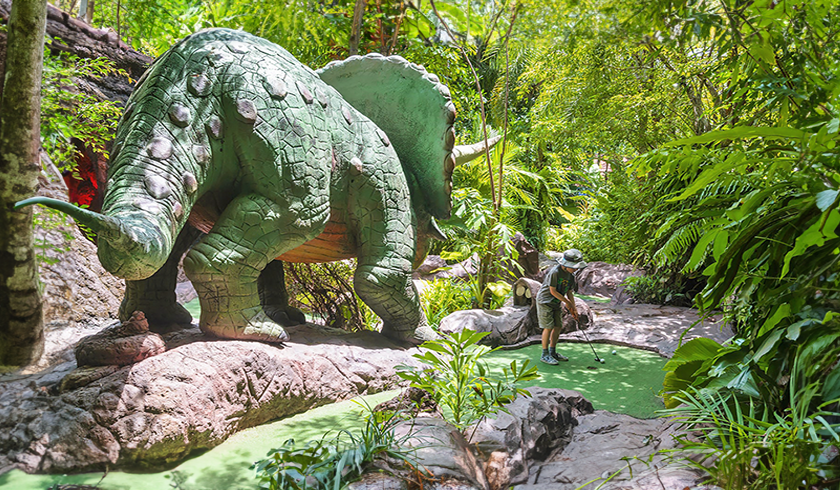 The Dino Park Mini Golf located between Kata and Karon beach is a combination of an open-air dinosaur park and jungle with an 18-hole mini-golf course, and a restaurant & bar. It also features a waterfall and a big cave filled with lava. This is a fun place to go with kids.

This is the perfect place for family living close to the sea. Several high-rise properties offering a variety of amenities with stunning views of the Andaman Sea are available in this area. Property prices here start from THB 5.2 million for an affordable sea-view condo to THB 189 million for a beachfront pool villa with outstanding sea views.
Kamala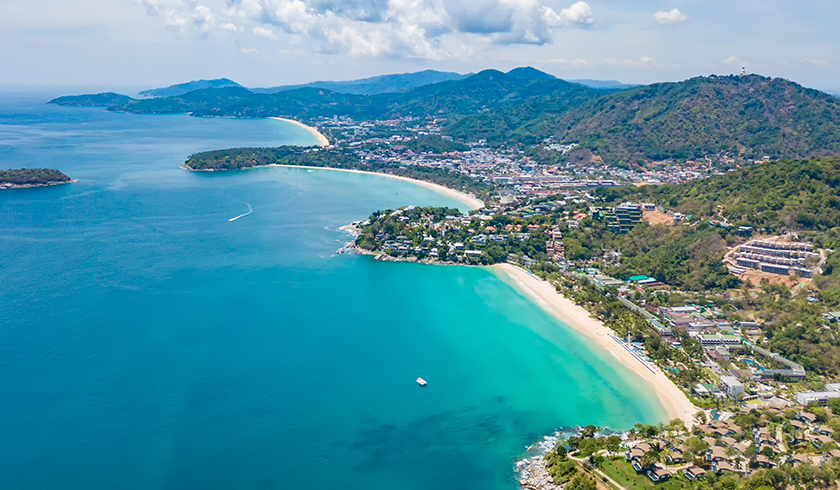 One of the most charming areas of Phuket, Kamala offers a great quality of life. With a lot of development in the neighborhood in recent years, the area houses numerous international restaurants, nightlife spots, and luxury hotels.

Kamala Beach is a lovely long beach with clear waters during the high season. It is a quiet place and is an excellent spot for sunbathing. It is home to several beach restaurants, shopping options, and excellent hotels, with direct beach access.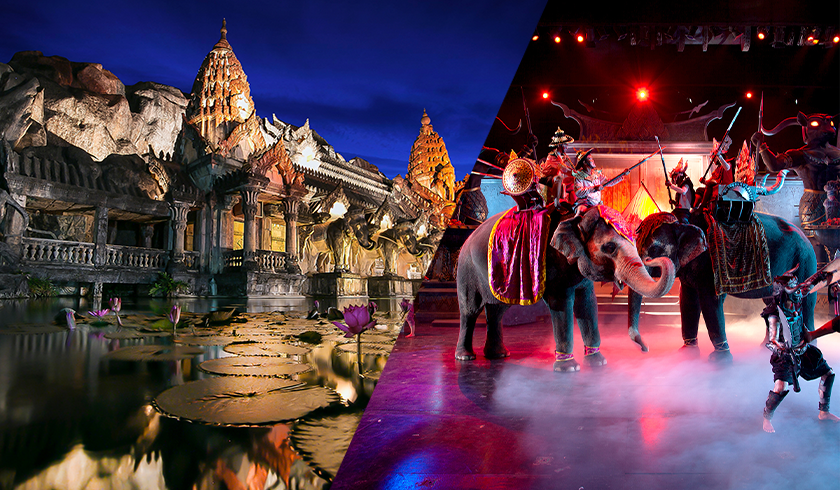 Phuket Fantasea Park in this area is a massive stage performance involving acrobats and adult elephants. Fantasea is a top-rated show in a massive park full of shops and games in the middle of a village. This famous stage performance plays on the ground of a large theme park in Kamala Beach. The show has been attracting visitors and tourists worldwide each year for over 20 years now.

Kamla offers a range of exquisite condos and villas with some of the most exclusive properties on the island. These properties command the highest rents in Phuket with a high demand for sea-view condos and luxury pool villas. Property prices here range from THB 4 million for a spacious hillside condo to THB 249 million for a luxury sea-view pool villa.
In Conclusion
Phuket continues to attract many tourists, expats, and retirees who have made it their forever homes. The beautiful seaside living and the attractive return on investments it offers have compelled many people to buy luxurious yet affordable pool villas in Phuket.

If you are keen on Phuket pool villa investment opportunities, connect with our team at SKHAI to know about our great deals on spectacular properties at some of the most breathtaking locations on the island.