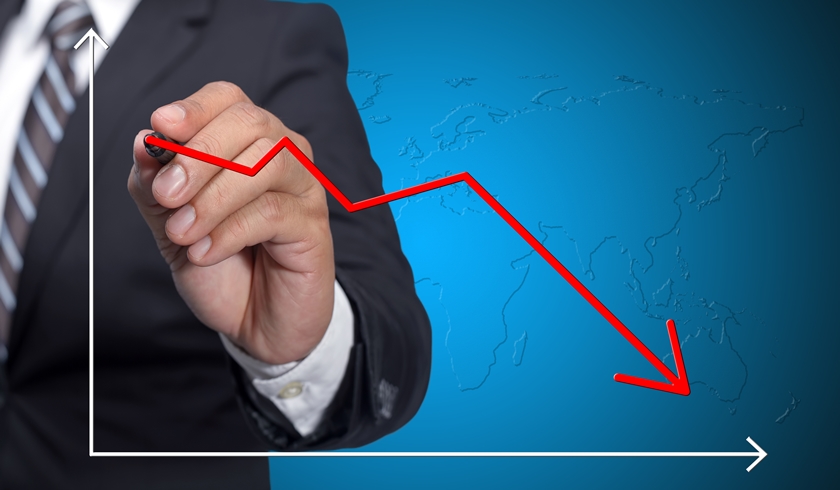 Property investment is considered to be one of the safest and most rewarding forms of investment especially if you invest in pool villas in Thailand. However, you can be assured of safety and good returns on your investment only if you follow certain guidelines through your buying journey. Many people make many classic mistakes while making a property investment.

Here are five of the most common mistakes that one needs to be cautious of while investing in a property:
No Plan in Place
Before you decide to put your hard-earned money to use or get a mortgage you need to decide on an investment strategy. It is easy to get carried away by promising deals when the market is hot. Make the most of it but first, you need to figure out what is it that you're looking for. Are you investing to generate some passive income through rent or do you plan to reside in it? What is the size of the house you want to invest in, a 1-bedroom villa for a couple or a 3-bedroom villa, ideal for renting out to large groups? Once you have your answers, start looking for properties that fit your plan.

We at SKHAI have a variety of interesting layouts to choose from, from 1 to 4-bedroom villas. Our properties are off-plan properties that give you the flexibility of customizing your villa as per your individual needs.
Inadequate Research
Often while making impulse buys we tend to overlook doing adequate research which could end up being a costly mistake. It is important to follow due diligence and conduct rigorous research before deciding on property investment. Ask a lot of questions about the property, the neighborhood where it is located, quality of construction, delivery timelines, amenities provided, accessibility, or any problem areas specific to the place such as natural disasters. Ensure that you double-check facts before making a buying decision.

All of SKHAI's properties have an excellent quality of construction. Our properties boast of great sea views but at the same time are safe from natural disasters such as tsunamis due to their strategic location on a hilltop.
Overlooking Renters' Requirements
If you plan to purchase a property such as private pool villas in Thailand that you intend to rent out, you need to consider who your potential renters are. Are they young families, couples, or a group of vacationers? If it is a young family that you plan to rent out to, your property needs to be close to essential amenities such as schools, hospitals, and shopping centers, whereas if you're planning to rent it out to vacationers, you need to find a property that is close to the beach or local attractions, has great sea views and exclusive features such as a private pool.

SKHAI's exclusive pool villas in Thailand are located in prime areas attractively close to the beach, surrounded by essential lifestyle amenities and entertainment options. We know what appeals to renters and therefore we have included irresistible features such as a private pool and stunning sea views in our villas.
Trying to Do Everything Yourself
A lot of buyers assume that they can close a real estate transaction on their own. There are possibilities of unexpected errors happening along the way when you do everything yourself. It is advisable that you hire a local lawyer at the property location to represent you while making such deals to guide you with the local laws of property investment, conduct diligence checks of the property on your behalf, and help you make a secure investment.

When you invest with SKHAI we assist you in finding a local lawyer to help you with the legal details as per the laws of Thailand and also make the required diligence checks on the property in your absence to assure that you're on the right track.
Managing the Property on your Own after Acquisition
Maintaining, and renting out a property requires plenty of effort and time. It can be a highly challenging task to manage all of this yourself especially if you do not live close to your property. To ensure that your property is well-maintained to appreciate in time and to generate a consistent rental income, it is vital that you choose a developer who can provide the convenience of Rental Management Services and provides offers such as Guaranteed Rental Returns and the Easy Sell option so that you can receive both short-term and long-term gains effortlessly.

Once you have invested with SKHAI, you are given the option of selecting our expert Rental Management Services which includes property marketing, regular housekeeping, property maintenance, guest-hosting to ensure that you receive a consistent rental income. We also provide frequent updates to you on what's happening with your property in your absence without you having to do anything.

SKHAI's Guaranteed Rental Returns provides you with a fixed annual rental revenue of 15% of guaranteed rental income over three years. To provide absolute security, the amount for the guaranteed rental income will be held in an escrow account in advance and sent to you before the beginning of the rental term, as 4 % sent before the first year, 5% sent before the second year, and 6% sent before the third year respectively adding up to 15% at the end of three years. 

When you decide to sell your villa in the future you can opt for SKHAI's Easy Sell option wherein we sell your villa charging a 50% commission.

In Conclusion

A property investment that is done after thoroughly researching the project and selecting the right developer who can provide you exclusive services and offers can prove to be an extremely rewarding buying decision you have ever made.

If you are interested in Phuket pool villa investment opportunities or pool villa property investment in Koh Samui, contact our team at SKHAI to learn about our attractive deals and offers on a range of properties at breathtaking beach locations in Thailand.