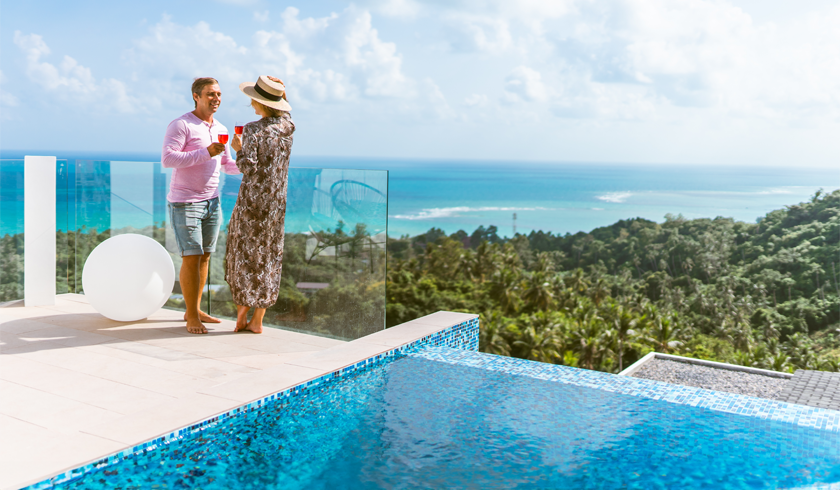 Who doesn't find the prospect of owning a villa in a warm beach destination engulfed by stunning landscapes near expansive sandy coastlines attractive? And what if this amazing villa also has a private pool? Sounds exquisite, right?

While most of us dream of buying luxury pool villas in Phuket or ocean view pool villas in Koh Samui, we often wonder if it's really worth having a private pool at such an exotic locale especially since the beach is only a few steps away. The answer is yes! Private pools are not only delightful but they also prove to be advantageous in many ways, even if your villa is conveniently close to the beach.

Here are the best seven reasons why:
Perks of Privacy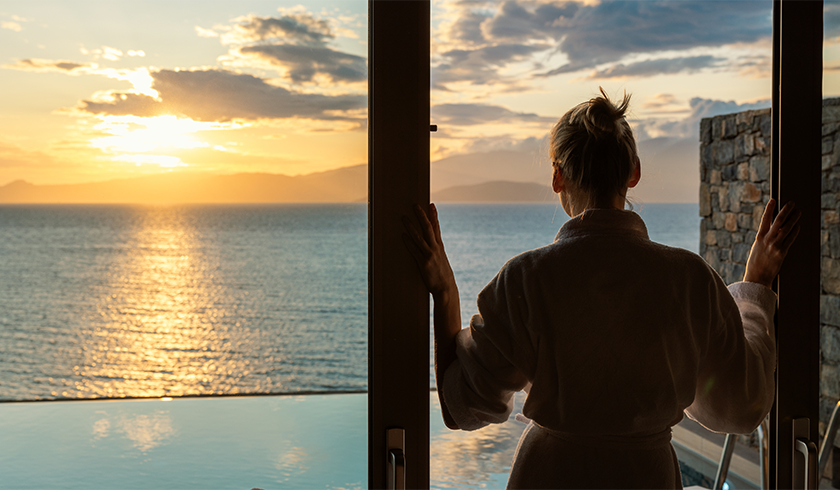 When you have a private pool you have the entire place to yourself. You can do what you want to do without a second thought whether it is listening to your favorite music, sunbathing without inhibitions, or simply playing around in the water without having to worry about splashing accidentally on a stranger.
Cleanliness Guaranteed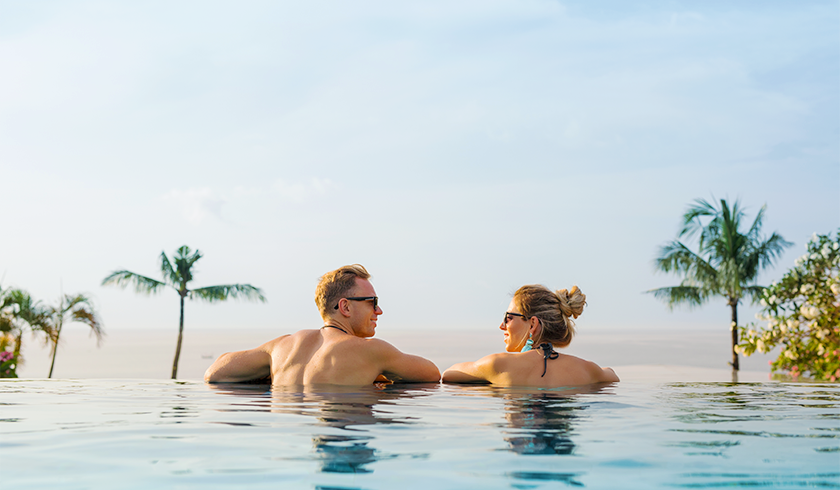 Beaches are a great place to swim, and the striking beaches in Phuket and Koh Samui are some of the best. But not many people feel comfortable splashing around in the same water that has hundreds of strangers. A private pool is definitely a better option offering full control over the quality, hygiene, and cleanliness of the water. You get full control of the maintenance of your pool.
Unlimited Entertainment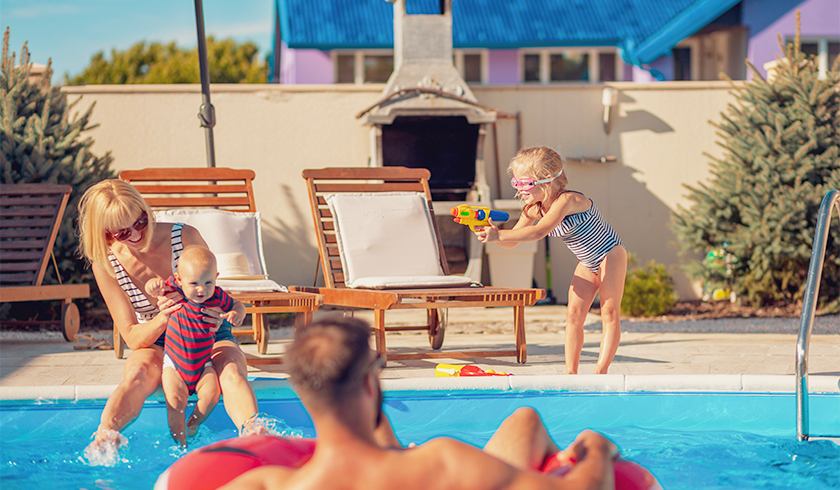 Relaxing in and around the pool is appealing to all age groups. It allows quality time with your family and friends at any time of the day. It will keep your children more time at home splashing around in the pool than get dirty on sandy beaches and that too under your supervision. You also get to invite friends over for an impromptu barbeque under the stars by the pool. The possibilities for entertainment are endless.

A private pool will give many reasons and opportunities for a whole family and friends to come together, spend quality time together, have fun together.
Health and Happiness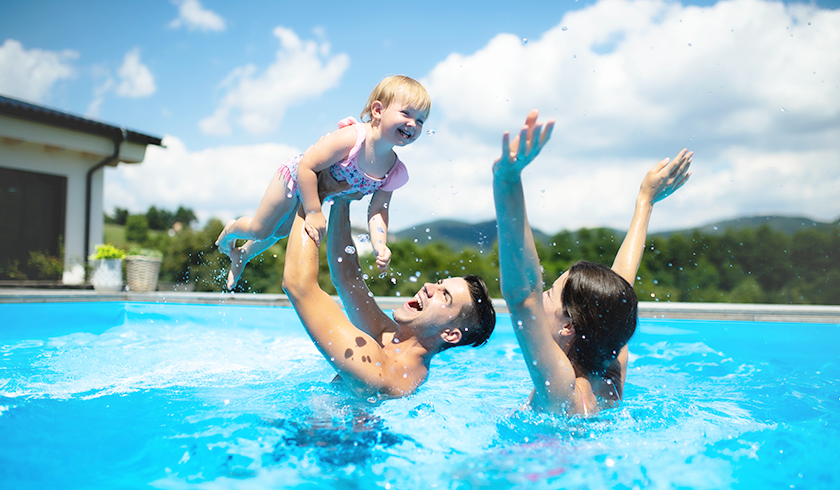 Water has natural healing properties that are good for both your physical and mental health. Not only does a swim in the private pool ensure that you are physically active and fit but it also invigorates your senses washing away all the stress in the process. A lone tranquil moment by the pool can be as therapeutic as a happily frolicking time in the water with your family and friends.
Easy Accessibility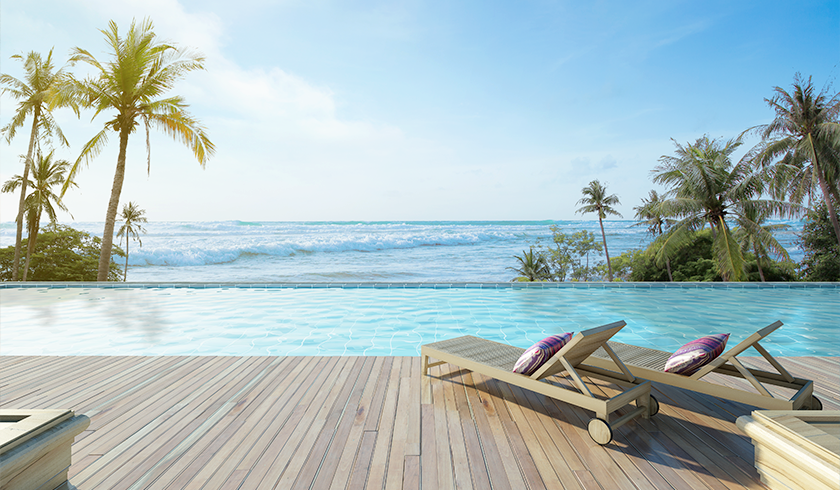 The topmost benefit of having a private pool is that it is right there, easily accessible. You don't have to worry about the commute or being presentable to be seen in public. It is a few steps away from everything, your bedroom, kitchen, the television. Whether you want to grab a quick bite between your swim or simply crash onto your bed as soon as you're out of the pool, everything is comfortably close.
Attractive to Renters
If you don't plan to live in your private pool sea view villa and you hope to make a neat rental income out of your investment, a private pool villa is the best bet! Holidaymakers who look for renting out villas are lured to a property with a private pool. The occupancy rate of private pool properties is always high as they are much in demand by families and groups of friends on vacation.
Adds to the Property Value
With the addition of a private pool, the value of your property increases significantly as it is an exclusive feature that attracts many buyers. When you decide to sell your villa, it is sure to appreciate with high capital gains due to the presence of a private pool.

In Conclusion

While the natural beauty of a breathtaking beach destination gives your villa a spectacular location, a private pool in your villa is a great feature to maximize the most from when you invest in pool villas in Thailand, be it an enhanced lifestyle or attractive capital gains. You can never go wrong with a private pool villa that boasts of stunning sea view!

If you want to explore Phuket pool villa investment opportunities or pool villa property investment in Koh Samui, connect with our team at SKHAI to discover exciting deals on splendid private pool sea view villas at some of the most spectacular locations in Thailand.