Phuket's cuisine is as diverse as the host of attractions seen on the island. A beautiful blend of Western and Thai cultures, it speaks volumes of the history that shaped the culture of Phuket. If you are contemplating Phuket pool villa investment opportunities, along with its wide range of lifestyle conveniences, you will be delighted with the gastronomic pleasures the island has to offer.

When in Phuket, you simply can't miss enjoying the local-style seafood. With fresh catch coming in daily from the ocean right onto your plate, the authentic Thai seafood dishes are accentuated with a wonderful mix of flavourful sauces and crunchy veggies. Whether you choose to have beachfront restaurants to small iconic food stalls in the old Phuket town, there's plenty to explore in this food haven.

Here are 5 of the many delicious seafood dishes that you must try in Phuket:
1. Khanom Jin with Nam Ya Pu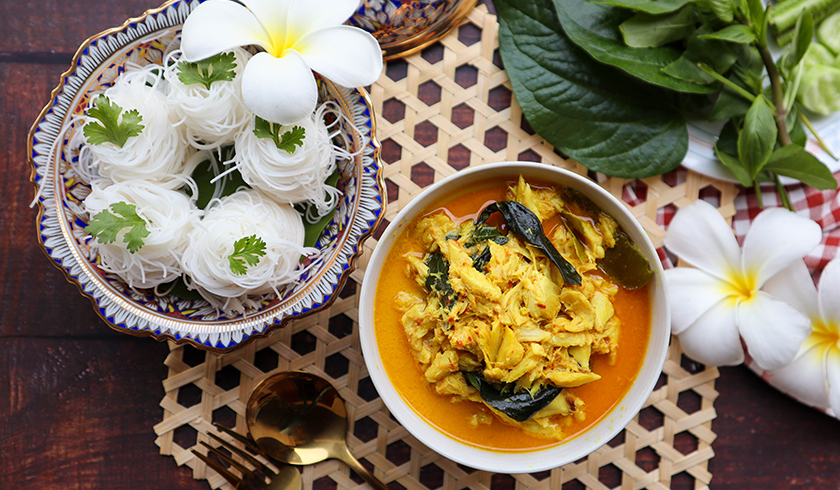 This popular breakfast dish is a local favorite in Phuket. It comprises round rice noodles paired with curry-like toppings. Most locals love to have their Khanom Jin with Nam Ya Pu, a spicy crab curry featuring coconut milk. It is served with an array of vegetables, fruits, herbs, and seasoning that are supposed to be mixed into the curried noodles.

The best place to enjoy this dish is at small restaurants and stalls like those at the Thanon Ranong Day Market.
2. Kang Liang Goong Sod
An extremely healthy soup packed with nutrients, Kang Liang Goong Sod is a spicy vegetable prawn soup infused with herbs. Powered with the healing properties of Thai basil leaves and peppercorns, this fragrant broth provides excellent nourishment and is absolutely delicious. The crunchy veggies and fresh prawns add a bite to this delectable soup.

One of the best Kang Liang Goong Sod is served by Peang Prai Restaurants near the Bang Pae waterfalls in Paklok.
3. Yam Talay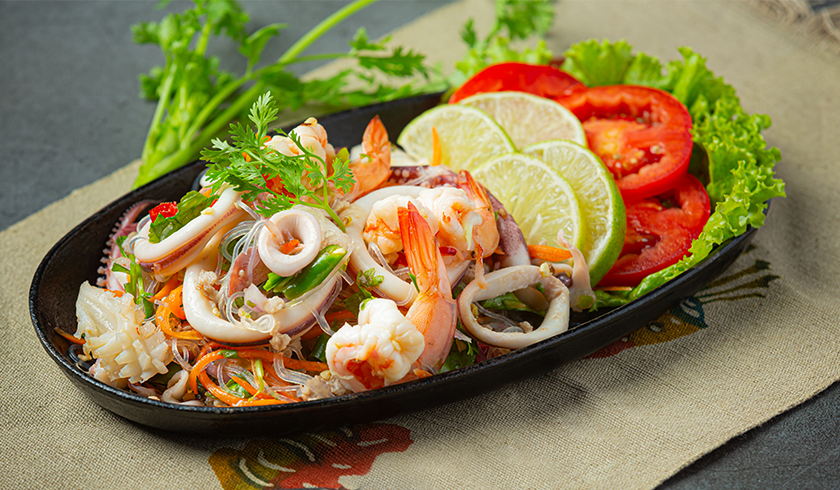 Yam Talay is a hot favorite with the locals. A mix of crunchy veggies gently cooked prawns, and squids are tossed in the typical Thai sweet, sour, salty, and spicy flavors. Yam Talay is available commonly at many places on the island.

Bangtao's Palm Seaside Restaurant & Lounge offers the most authentic version of this salad.
4. Oh Tao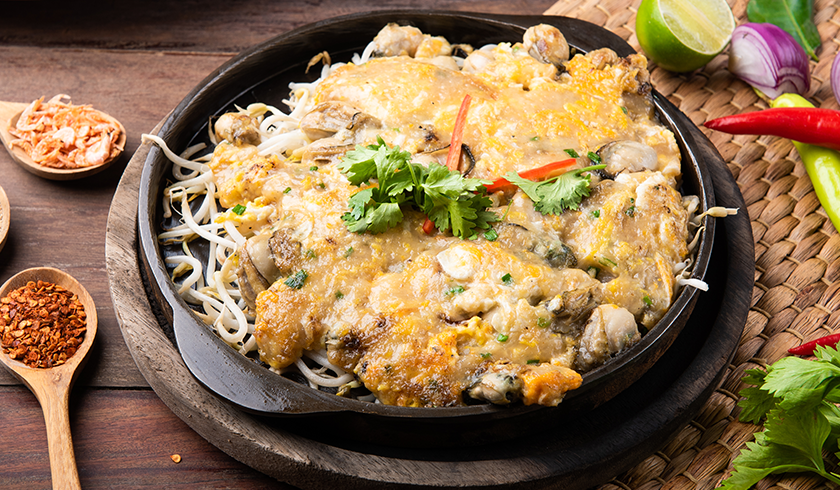 Oh Tao, or the Oyster Omelet, is a legendary Phuket delicacy, a traditional food popular during the Chinese New Year. This Omelet derives its flavors from the taro, a root vegetable, baby oysters, eggs, flour, and onion garnished with pork and bits of garlic. Locals and a large number of tourists enjoy Oh Tao or Oyster Omelet which originates from Phuket's Chinatown. This famous delicacy has been around for about 80 years now.

The best place to have this ancient delicacy is at street stalls in Phuket Town.
5. Pla Nuang Manao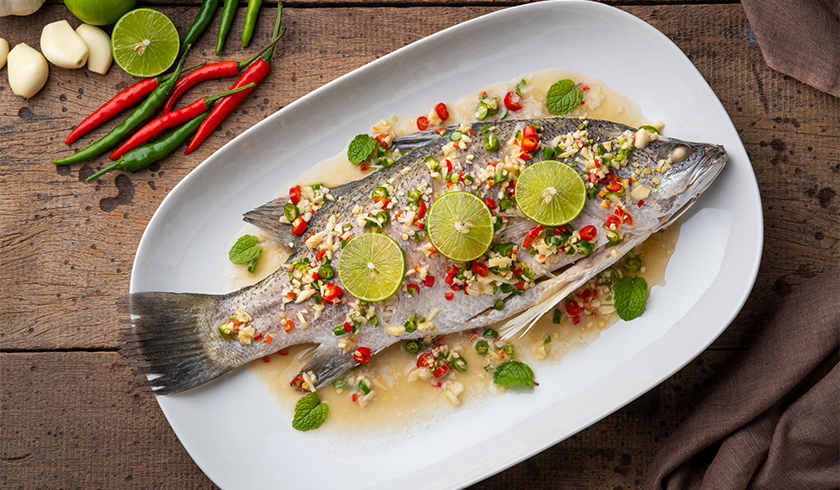 This healthy dish is loaded with great nutrition and a burst of flavors features a whole steamed fish drizzled with garlic, lime, and cilantro sauce. The sauce is salty, spicy, and sour. The freshness of the fish is the key factor apart from the flavors it is cooked with when it comes to the success of this dish.

Slaloy Seafood in Rawai makes it the best as they source the freshest of catches for this dish from the local market.
In Conclusion
Recently, Phuket has reached a new level on the international culinary scene with many Michelin-grade food hubs emerging on the island. However, don't underestimate the humble street food and traditional dishes that are typical of Phuket. A range of local delicacies is waiting to be explored here, especially the ones that feature fresh seafood.

Phuket offers a mix of so many exciting activities that can be incorporated into a world-class living experience. Several visitors have fallen in love with this wondrous island and have chosen to make it their home by investing in luxury pool villas in Phuket. If you are interested in doing the same, connect with us to learn about our affordable pool villas in Phuket, which could be an excellent property investment.