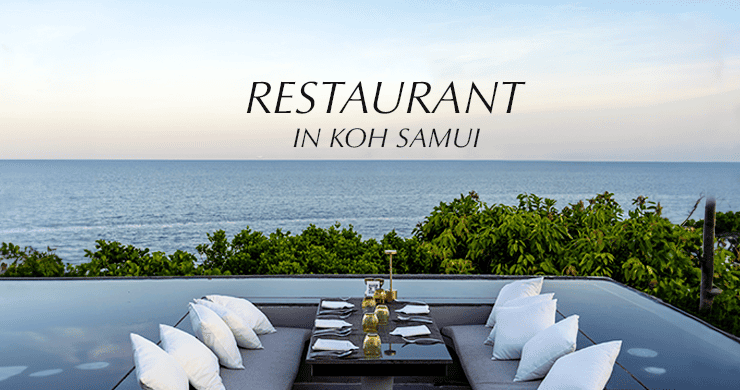 Koh Samui is now a culinary destination in its own right with the best restaurants that have incredibly talented chefs. Undeniably, one of the joys of traveling lies in exploring the cuisines, and Koh Samui will not disappoint with its culinary delights. And if you decide to go for a pool villa property investment in Koh Samui you get to enjoy a range of world cuisine all year round. From traditional, authentic Thai cuisines to trendy fusion creations, the best restaurants in Koh Samui have endless flavors for you to discover.

Justifying the rich authenticity of Thai cuisine, each restaurant presents a beautiful personal twist to its array of dishes. Here is a list of some of the best restaurants in Koh Samui.
1. Seventy Fahrenheit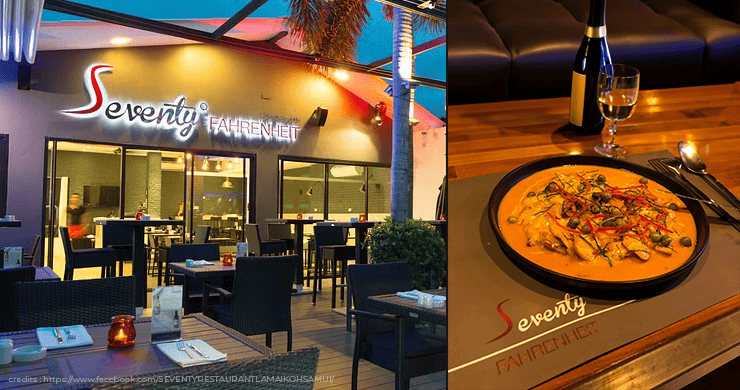 Located in the heart of Lamai Beach Road, Seventy Fahrenheit's has a beautiful location offering an excellent mix of Thai and Mediterranean cuisine, that promises to pleasantly excite your palates.

The restaurant features outdoor patio seating that is a huge favorite with the guests. The most popular starter on the menu is the Assortment Platter as it gives you the chance to sample a variety of Thai delights. The Duck Yellow Curry is a recommended main dish that is mild yet delicious.
2. Dining on the Rocks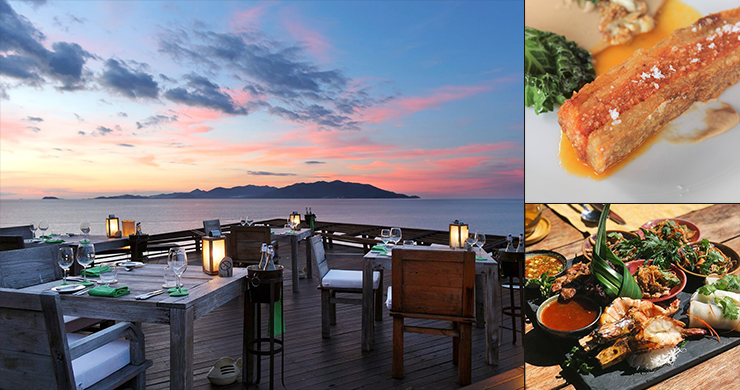 Opening up to a spectacular view of the sea, Dining on the rocks offers delicious food from the local as well as international cuisine. This award-winning restaurant sits at the top of the headland with a beautiful outdoor setting exuding calm and peaceful vibes that perfectly blend with the stunning view.

Housing eleven tables overlooking the endless sea while relishing a good meal and listening to the melody of water lapping is something words cannot do justice to. Their menu redefines utmost care and elegance, with Scorched Lobster Crispy and Cured Pork Belly being the most sought-after dishes.
3. Vikasa Life Café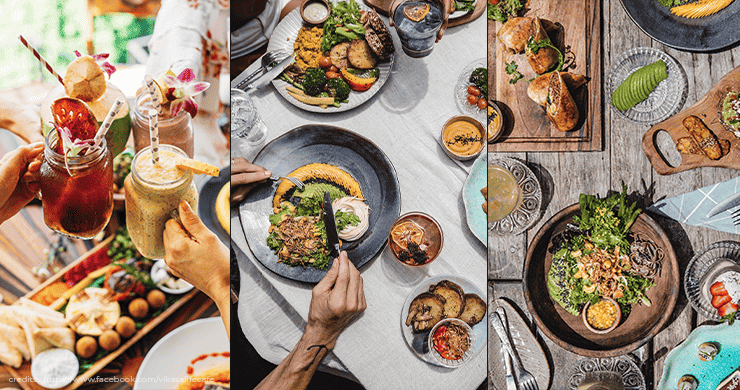 Distinct due to its traditional take on food, Vikasa Life Cafe has beliefs rooted in yoga and consciousness, offering an extensive range of dishes all of which are farm fresh and organic.

The menu is created by the collaboration of two immensely talented chefs hailing from Berlin and Paris. Their menu includes delicious salads like Creamy Teriyaki Almond and other Thai sensations like crushed coconut avocados, however, Vikasa Life Cafe's Mediterranean bowl seems to be their best offering.

The best time to visit this place is during sundown as the sunset looks magical from here.
4. The Boudoir Koh Samui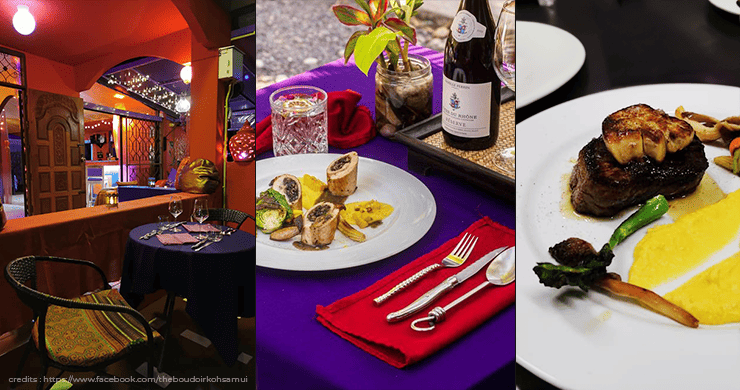 The Boudoir Koh Samui is a French restaurant inspired by Shahrazad's Arabian Nights. The restaurant's Decor includes oriental lanterns and rich textiles that bring a Middle-Eastern touch to the tropics. Founded by a husband and wife team, The Boudir Koh Samui is routinely ranked as one of the best restaurants in Koh Samui.

Dishes include confit and tournedos Rossini, followed by classic Creme Brulee all of which is amazingly delicious.

5. Tree Tops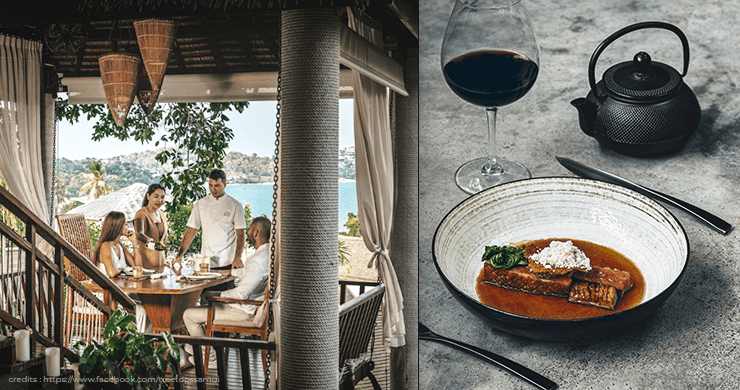 Being one of the best and most accomplished restaurants in Koh Samui, Tree Tops Sky Dining and Bar is situated at Anantara Lawana Resort with 8 private tables occupying a treetop canopy, this dining venue is great for enjoying a romantic dinner with views of a rainforest.

The dining spaces are linked together with a series of wooden walkways that are safely roped off. The entire area has an outstanding stateliness to it, with large boulders and antique trees all around.

It is worth mentioning that their seasonal food menu focuses on seafood, meat, and Thai dishes. Some standouts include pan-seared duck breasts and grilled Australian Lamb Lion. They also have an extensive list of wines that includes 170 labels from 13 countries.
Final Thoughts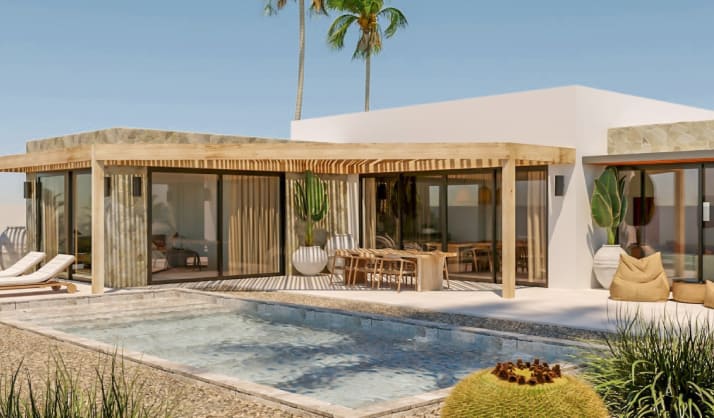 Koh Samui has some of the best dining and entertainment options that can satiate a wide variety of customers. No wonder more and more international visitors are increasingly looking at making this beautiful island their forever home.

All of SKHAI's best pool villas in Koh Samui are situated at prime scenic locations close to a plethora of interesting restaurants, beaches, and other great recreation options. If you are looking at exploring Koh Samui pool villa real estate reach out to our team to get the best deals and the most spectacular properties on the island.