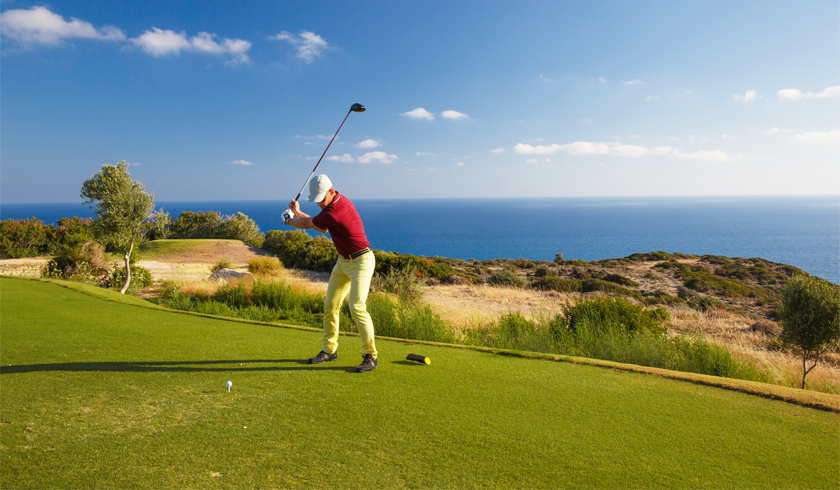 Koh Samui, Thailand's second-largest island, is especially known for its marvelous beaches, interesting cultural sites, and elegant spas. This popular island also has an exhaustive range of recreational activities and attractions that appeal to a wide range of audiences. Most of them love the island so much that they end up exploring Koh Samui pool villa real estate so that they could invest in a second home there.

Home to some of the best Golf courses in Thailand, Samui is one of the best places for Golf lovers. Now that being said let's take a closer look at the best golf courses in Koh Samui, Thailand.
1. Royal Samui Golf and Country Club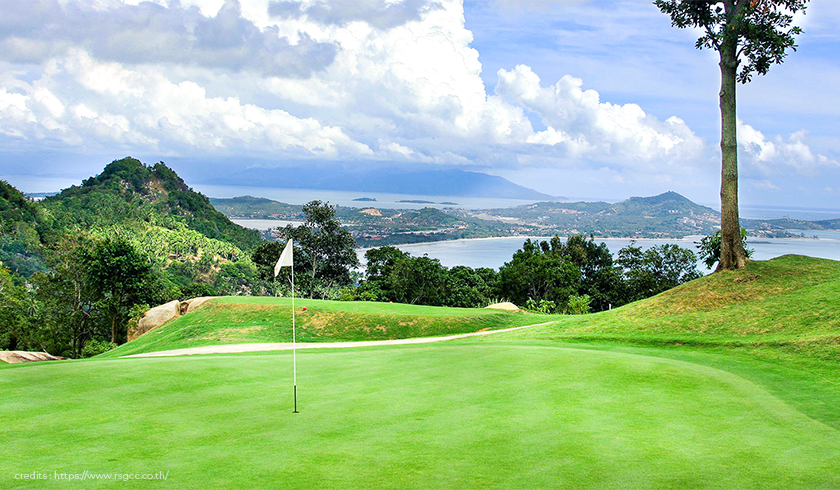 Royal Samui Golf and Country club is a 9 hole golf course, constructed on the highest mountain points above Chaweng and Lamai. Each hole here offers picturesque views of neighboring holes with breathtaking elevation drops. Best of all, the tees, fairways, and rough are built using mountain grass, thus, providing higher resistance to drought and heavy rains.
2. Santiburi Samui Golf Club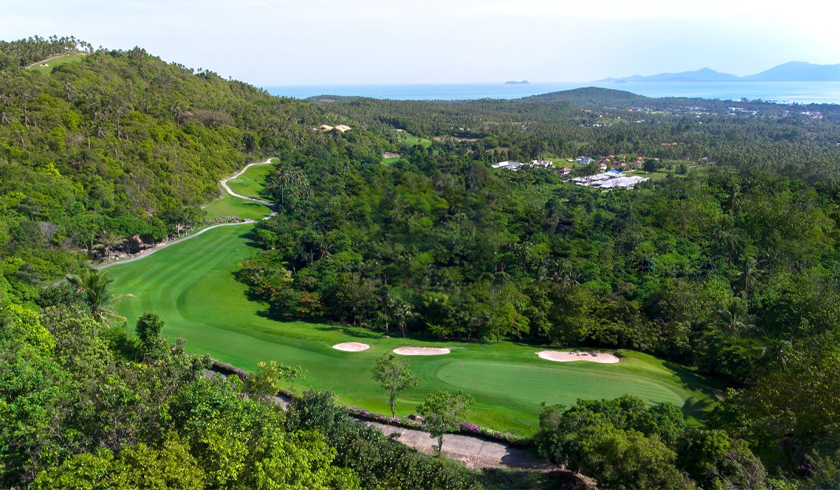 Santiburi Samui Golf Club is an amazing hilly golf course with a magnificent view of the beaches and hills at the same time. This golf course is located along the Northern Koh Samui hills stretching across a hilly terrain ranging from 290 meters as the highest and 30 meters as the lowest.

Santiburi Samui is the first and only golf course on the island that complies with the international golf course standards. It fits harmoniously with the rolling contours of the hills, making it one of the best golf courses in Koh Samui, Thailand.
3. Rajjaprabha Dam Golf Course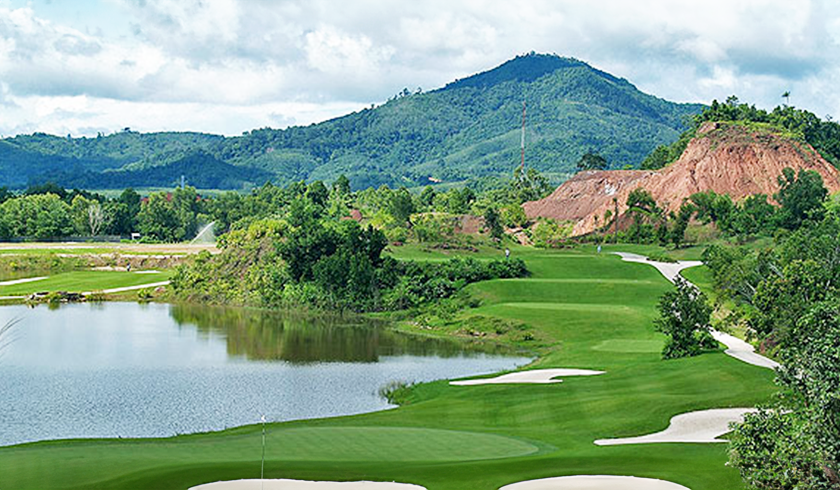 Rajjaprabha Dam Golf Course is an astounding 18 hole Golf Course near Khao Sok National Park. Best quality greens and caddies are available here to carry your clubs and balls. Golf carts and caddies are available for those who want to enjoy a ride and skip workouts.

The golf course is also equipped with a clubhouse that consists of a bar, restaurant, and other facilities. Dense forests surround the Rajjaprabha Dam Golf Course making it one the most scenic Golf courses.
4. Samui Golf Club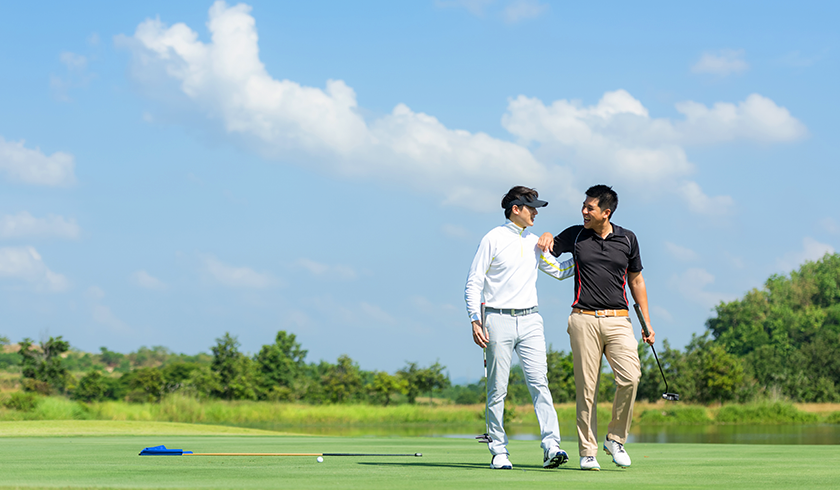 Samui Golf Club sits on the hillside of a peaceful location surrounded by verdurous nature. It has a 250-yard driving range where you can work on swinging techniques. In addition, there is a putting green, a bunker area, and an area to practice chipping.

The best part is that you can take golf lessons from specialists at this golf course. Equipment is available for rent, and there's a restaurant that serves delicious Western and Thai cuisines.
5. Koh Som Disc Golf Course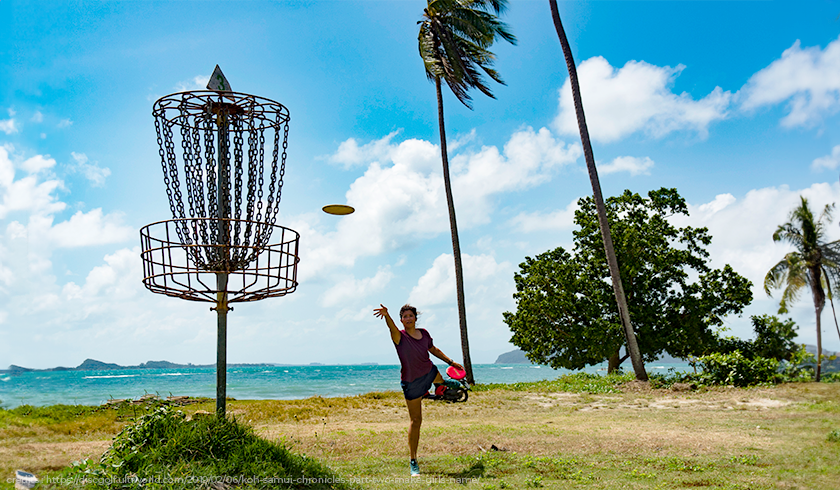 Koh Som Disc Golf Course is located on a private island on the northern coast of Koh Samui. Interestingly, Koh Som offers a tropical gaming experience where you don't need to swing; instead, you get to hone your throwing aim on point.

While rules are similar to regular golf, disc golf involves throwing a frisbee around the course and then aiming for the baskets marked with poles. The views here are stunning, just like any other place in Koh Samui.

In Conclusion

The verdant golf courses on this island with all the wonderful features they offer leave you believing that Koh Samui is indeed a golf paradise on earth. An enhanced lifestyle with plenty of world-class recreational facilities, Koh Samui has made many visitors fall in love with its myriad offerings and investing in some of the best pool villas in Koh Samui.

If you're looking at claiming a slice of this paradise by buying a pool villa property investment in Koh Samui, contact our team at SKHAI. You can be assured of you the best real estate investment deals at the most spectacular locations on the island.

Click here to read about the 5 best Golf Courses in Phuket.