Chaweng Noi is located on the eastern coast of Koh Samui, known for boundless beauty and tranquility. It lies to the south of the popular Chaweng Beach. The Chaweng Noi Beach offers a calmer alternative to the buzzing Chaweng Beach and has some of the best pool villas in Koh Samui. Stretching across half a mile of pristine white sands, dazzling the clear waters fringed by swaying palms, flourishing with tropical foliage and bright sunshine, Chaweng Noi is easily one of the best places in Samui to enjoy a life of blissful tranquility and relaxed entertainment.
How is Chaweng Noi different from Chaweng?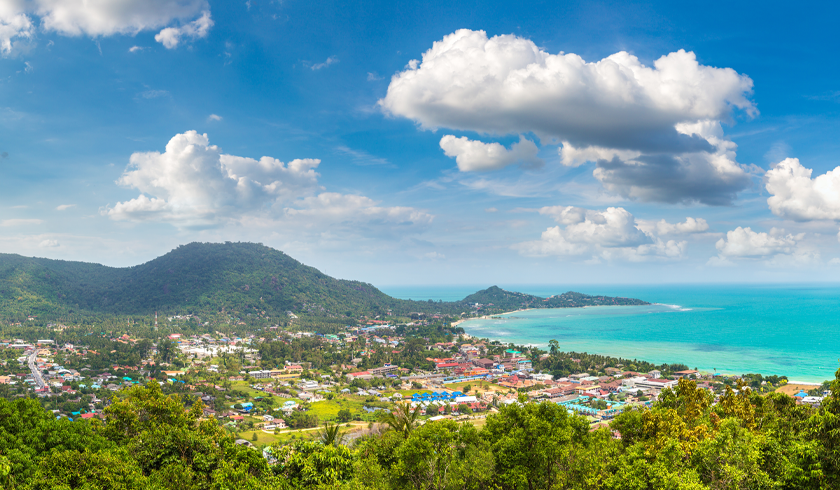 Chaweng has the largest beach in Koh Samui located along the east coast. Approximately 7 km long, it is lined with beautiful coconut trees. Chaweng is the heartbeat of Koh Samui's vibrant nightlife with several bars, nightclubs, and restaurants and is a hot favorite with youngsters and party-goers for its pulsating energy.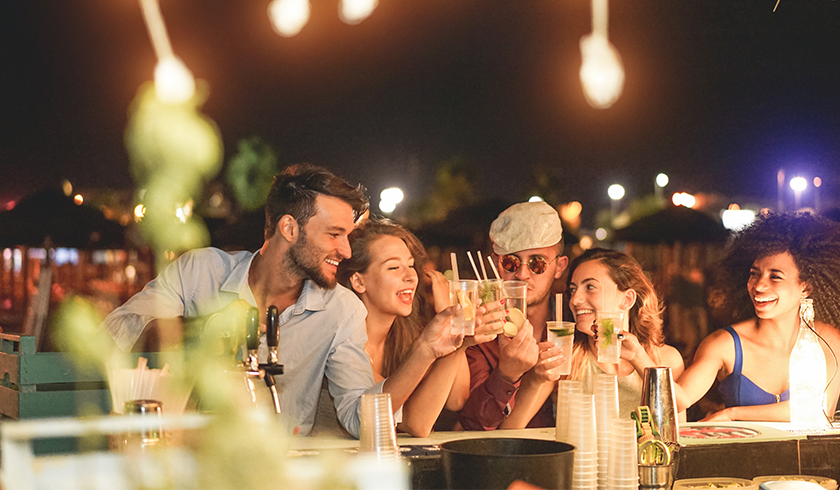 Chaweng Noi on the other hand caters to those who prefer a slightly laidback vibe such as families. It caters to peace-loving yet outdoorsy people. Located at the southernmost tip of Chaweng it is around a headland. This tranquil stretch of powdery sand is nothing like the larger beach to the north. As you cross the headland you will discover calm and crystal-clear water laced by virgin sands. On full moon nights, the beach is spectacular with moonlight cast all over the untouched landscape and you can spot large stingrays in the water that highlight the beauty and uniqueness of the beach.

In comparison to the busy upbeat life in Chaweng, living in Chaweng Noi can offer a fine balance of relaxing in peace as well as enjoying some wholesome entertainment.
Family Fun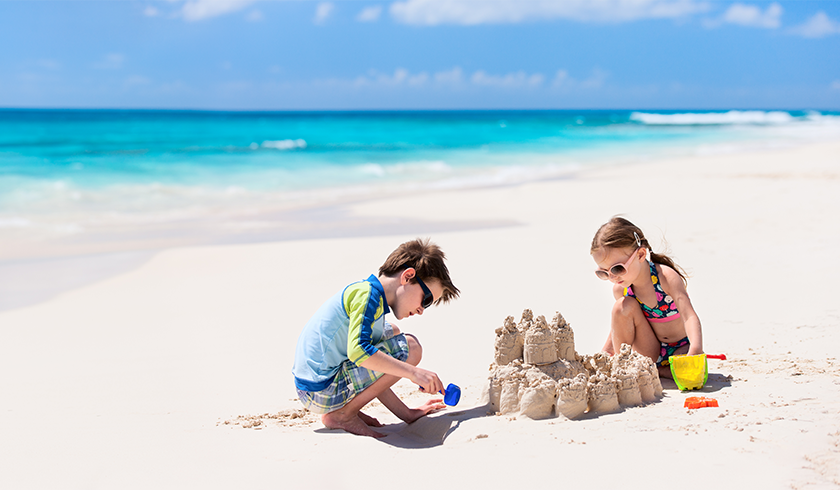 Chaweng Noi is the perfect place to have a great time with family. The beach at Chaweng Noi has a shallow part where children can safely play and have lots of fun. Whether you plan to relax under a leafy coconut palm or soak in the sun, this is just the ideal place for people in search of tranquil beauty.
Beach Activities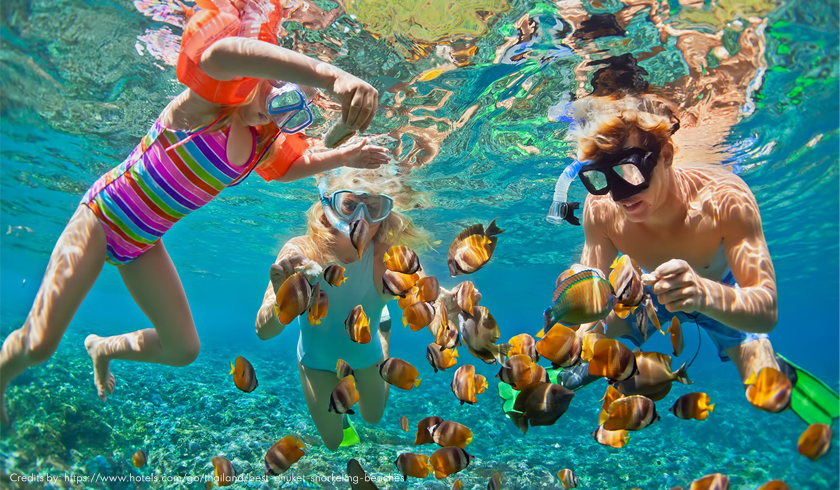 For those who prefer some activity, there are snorkeling opportunities around the northern headland. There are lots of traditional beach entertainments such as banana parachutes, the Philippine boats-jags, riding wave runners, and more such options. Beginners can experiment with their first time at windsurfing. Ocean view pool villas in Koh Samui, therefore attract many buyers due to the easy access to the beach.
Food and Drinks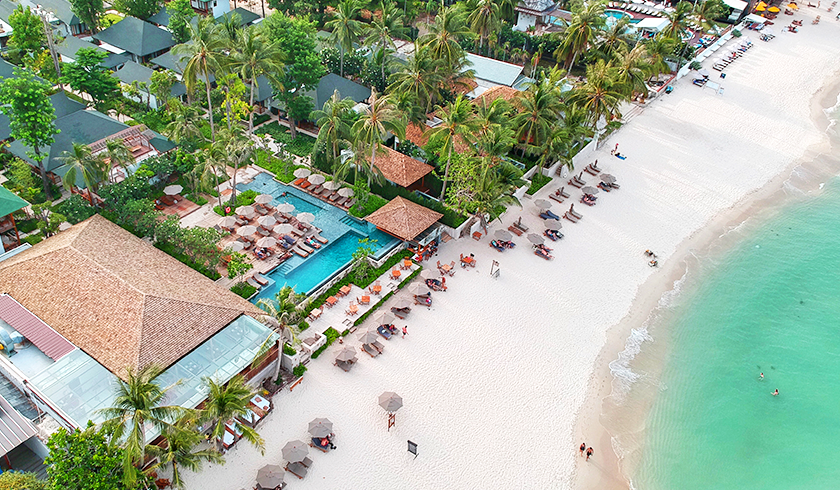 The prominent hotels which occupy the beach provide their guests with the best services, such as soft deck chairs, sunshades, showers with fresh water, and, of course, restaurants with sea views. If you crave authentic Toscana cuisine, cross the ring road, to get to the restaurant 'Marco Polo', which is owned by an Italian. There is an abundance of restaurants, bars, swimming pools, spa salons, and practically all the other entertainment options that you can imagine.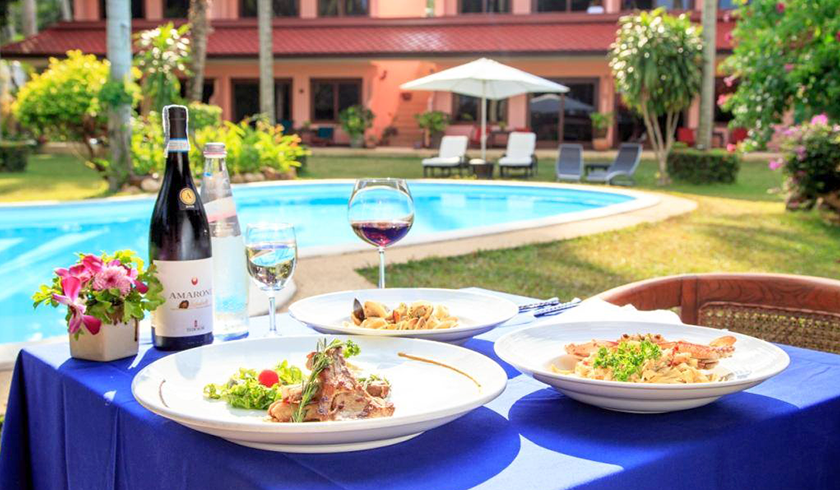 Chaweng Noi houses incredible hotels and beach restaurants. Some of the notable hotels here are Impiana Resort & Spa Koh Samui, The Sarann, The Fair House Beach Resort, New Star Beach Resort, and Imperial Koh Samui Beach Resort.
A Romantic Getaway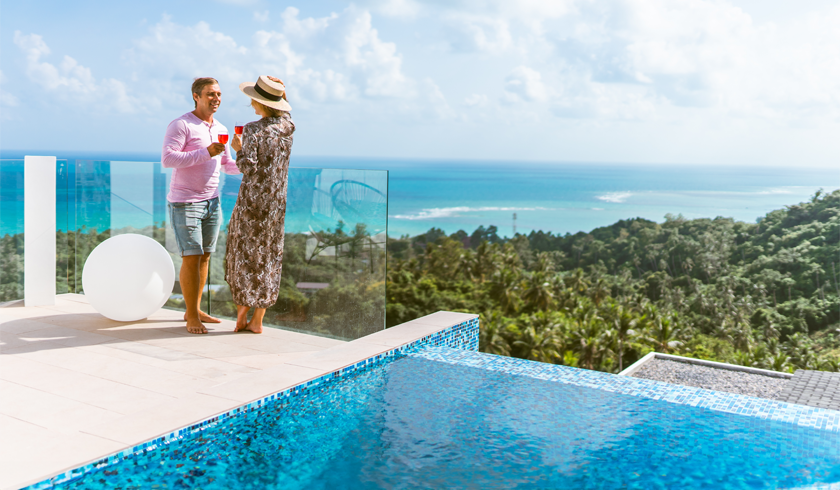 Chaweng Noi is an ideal place to enjoy a romantic time with your partner by the beach with its breathtaking sea views and has some of the most romantic pool villas in Thailand. If you fancy swimming at a depth of 24 meters under the crystal-clear waters, be prepared to be delighted with bright fascinating marine life. Sip on your favorite cocktail as you watch heartwarming sunsets at one of the many beachfront bars.

A soft breeze plays through this beautiful beach making the palm trees rustle gently in rhythm all through the evening and nights setting just the right ambience for cherished romantic moments.
Education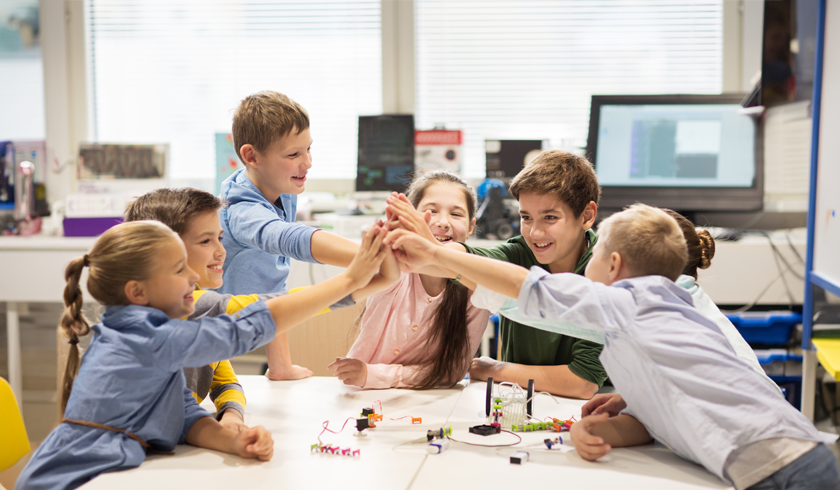 There are plenty of quality international schools in Koh Samui. Among them, one of the best schools on the island is the Panyadee, the British school in Chaweng Noi, which offers international standards of education to students from preschool to secondary, from both the international community as well Thai locals. Approved by the University of Cambridge International Center, it follows the Cambridge International Curriculum.
Healthcare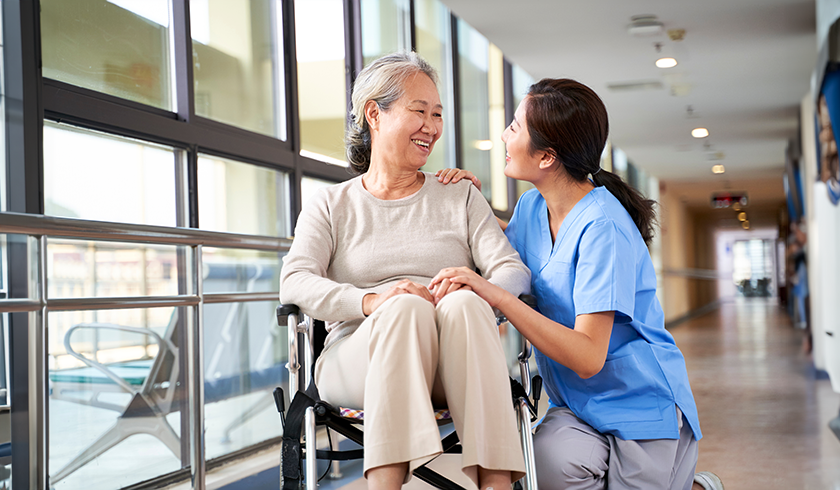 There are some world-class hospitals in the vicinity of Chaweng Noi such as Bangkok Samui Hospital, Samui International Hospital, and The Bandon International Hospital with state-of-art facilities.

The Bandon International Hospital facilitates ultra-modern healthcare facilities to the residents of Koh Samui with its qualified staff and a full range of medical services, from primary care to multiple specialty experts. It maintains the highest internationally accepted standards of medical practice delivered efficiently by fully-trained personnel to both local and international customers.
Shopping and More Recreation Options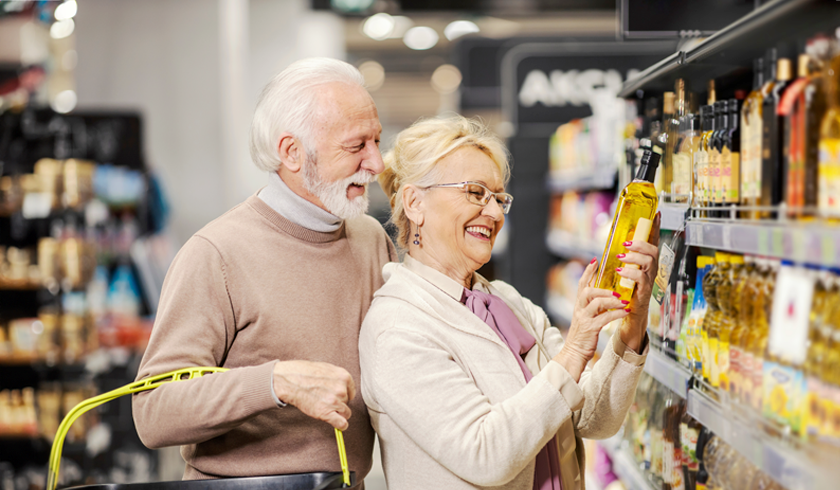 Chaweng and Lamai have a good number of supermarkets and food markets which are only a few minutes away from Chaweng Noi. If you are looking for a break from the laidback life and want to indulge in some high-spirited revelry, Chaweng is only five minutes away with its action-packed bars, clubs, and nightlife options.

Here's a list of some amenities and attractions within 15 minutes drive from Chaweng Noi:

Chaweng Beach
Lamai Beach
Crystal Bay
Central Festival shopping mall
Tesco Lotus supermarket
The Wharf
Fisherman's Village
Chaweng Noi View Point
Elephant Trekking
Samui GoKarting
World Gym Samui
The Cliff Bar & Restaurant
Samui International Airport
In Conclusion
Chaweng Noi is preferred for its natural beauty and serenity. It is known as the most picturesque among other beaches on the island and also offers a lot of entertainment options facilitating a balanced and enhanced lifestyle on the sensational island of Koh Samui.

If you are interested in a Pool villa property investment Koh Samui, get in touch with our team at SKHAI to learn about the best deals on some of the most spectacular properties on the island.