Unveiling the Approach to Our Exceptional Sea Views
If you're contemplating buying a villa in Koh Samui, a key aspect to consider is the view. At SKHAI, we recognize the value of a captivating sea view and ensure our villas feature awe-inspiring panoramas of the Gulf of Thailand. Here are the essential strategies we employ to ensure uninterrupted sea views in our sea view projects:
1. Hilltop location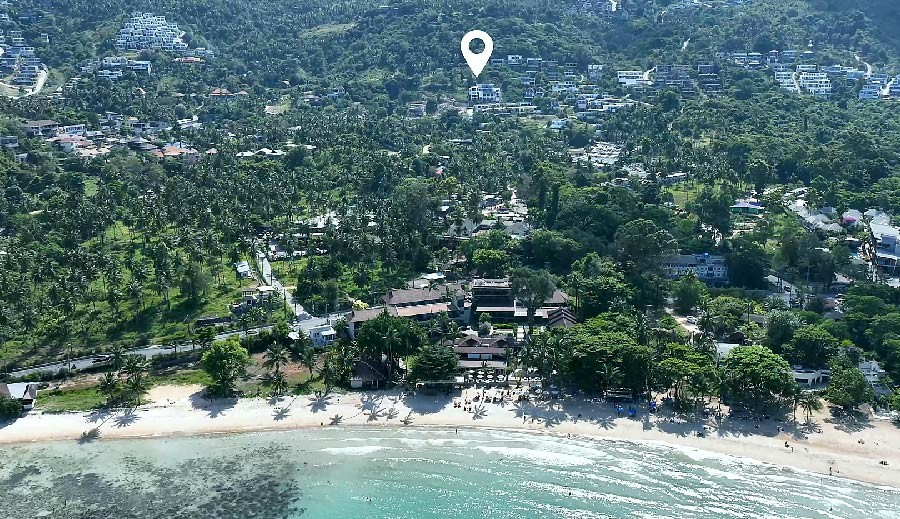 We carefully choose the location of our villas, selecting sites that offer the best possible view of the sea. Our villas are positioned on the top of the hills, which allows us to create a platform for your home that ensures a panoramic view of the ocean. Our expert team conducts thorough research and analysis of the terrain to select the perfect spot for your villa.
2. Elevation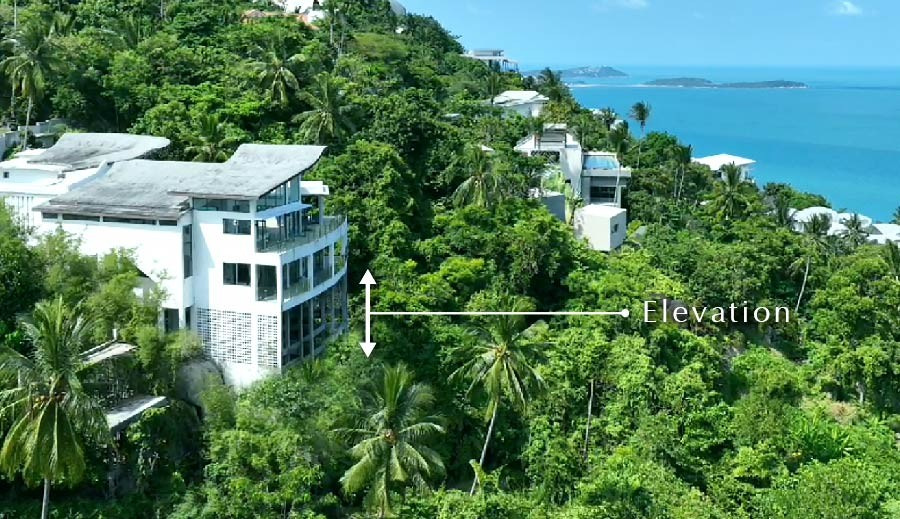 We understand that you want to enjoy your sea view from every possible angle, and that's why we elevate our villas a few stories above the ground. By doing so, we can ensure that every level of your villa, including the pool area, offers a stunning view of the sea. You can enjoy the view of the crystal clear waters of the Gulf of Thailand from the comfort of your own home.
3. Koh Samui zoning regulations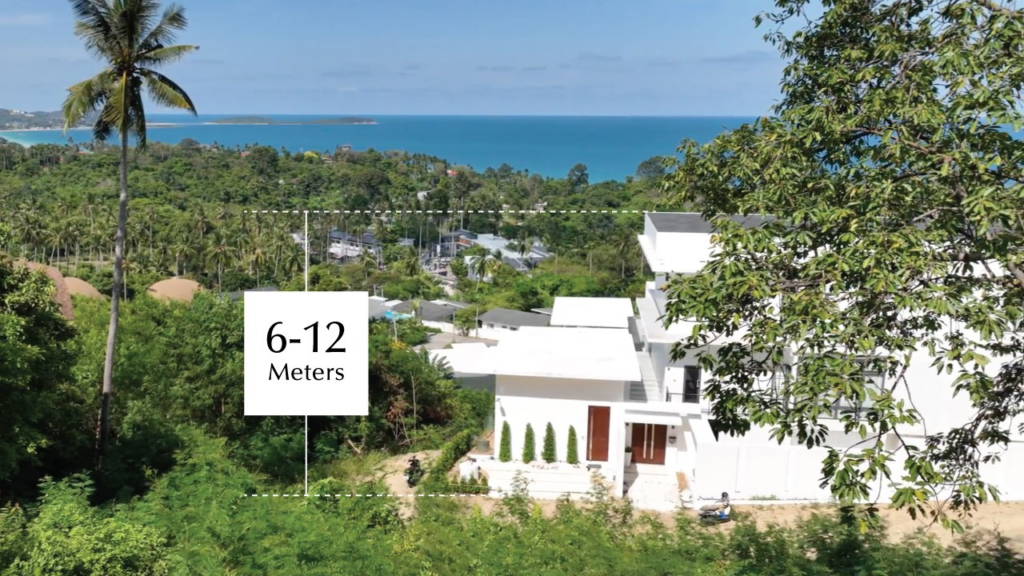 The island has strict zoning regulations that prevent developers from building structures that obstruct the view of others. As such, you can rest assured that your stunning sea view will remain unobstructed. There is no risk of high rise condos blocking your view, which is a common concern for many people looking to purchase a property with a sea view.
4. Layout Customization
We offer the option to customize your villa to ensure that the sea view is optimized for your personal preferences. By working with our team to customize the layout of your villa, you can ensure that the rooms with the best sea views are positioned in the most optimal locations.
5. We Help You Select the Right Materials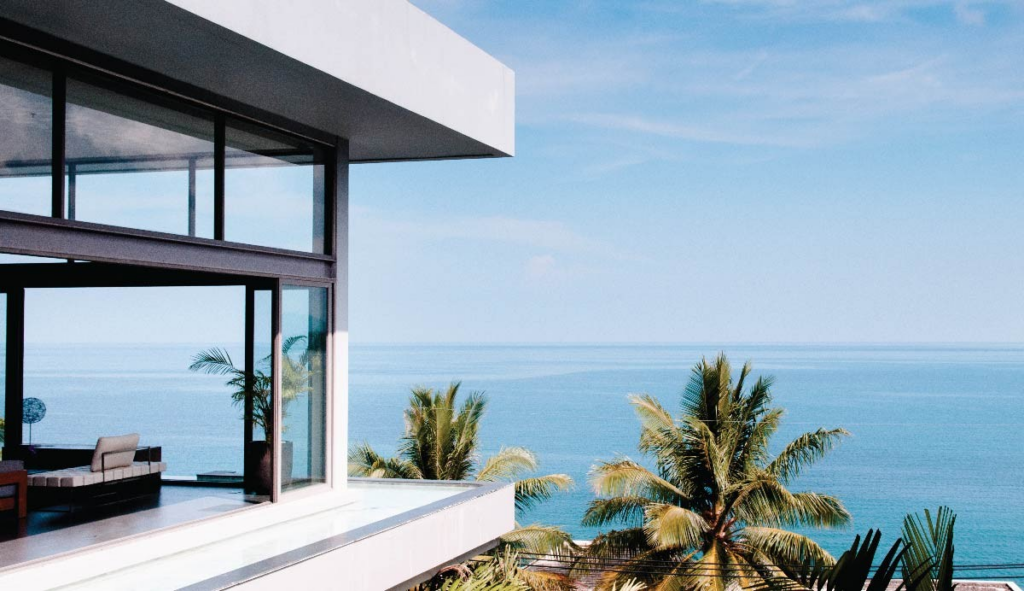 By choosing the right materials and finishes for your villa, you can enhance the sea view even further. For example, you might want to choose large windows or sliding doors that offer unobstructed views of the ocean. You could also choose light-colored materials that reflect the natural light and create a bright and airy atmosphere.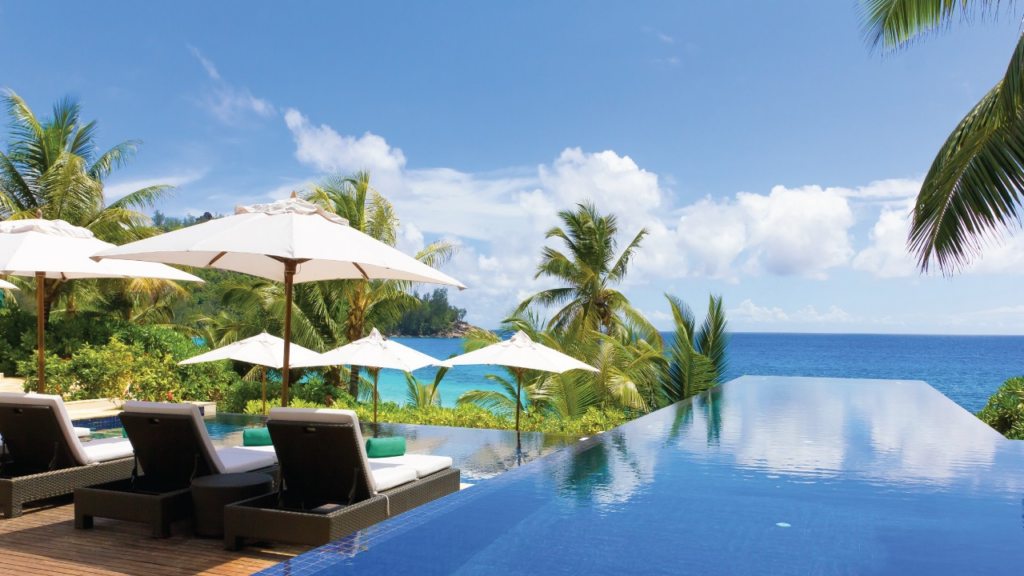 In Conclusion
At SKHAI, we take immense pride in the superior quality of our villas and ensure unobstructed sea views. Our dedicated team of experts assists in selecting the ideal location and design for your villa, ensuring you can savor the breathtaking sea view for years to come. We recognize that a sea view transcends luxury, serving as an essential aspect of the Koh Samui lifestyle. With our unwavering commitment to excellence, you can confidently invest in us for the epitome of luxurious living.

As sea view plots become increasingly scarce and expensive, our mission at SKHAI is to cater to a variety of budgets and preferences. Consequently, not all of our Koh Samui projects offer sea views. Regardless, we invite you to contact us to explore both our sea view and non-sea view projects on the island, ensuring you find your perfect home. We appreciate your time and encourage you to subscribe to our Thai Property Market Insights newsletter for the latest updates and information.