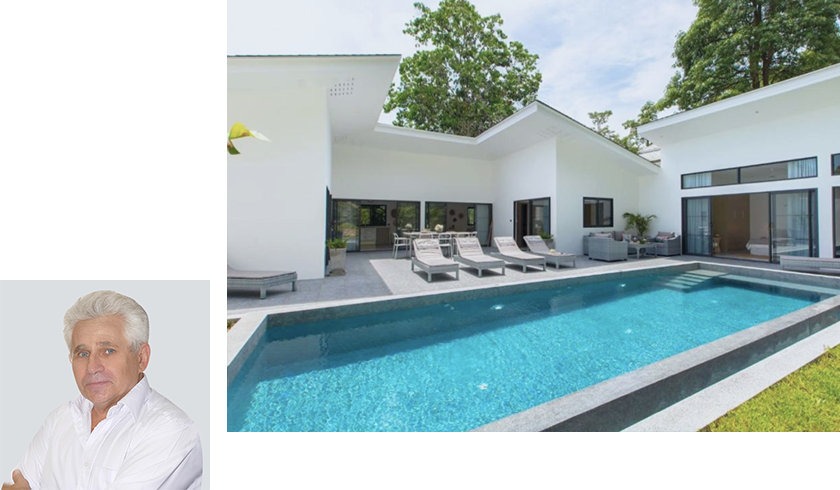 "We wanted, just like every person who is retiring, to make the rest of our lives the best of our lives. The dream home we acquired from Skhai helped us achieve that.

We moved from Finland for the simple reason that we always dreamed of living by the beach in a warm and tropical country. We wanted an active, yet relaxing lifestyle in which we could take walks on the beach in the morning, enjoy sunset views and be surrounded by abundant nature. But we knew it would be tricky for us to find a developer because there are no projects in the Samui market with homes particularly designed for well, seniors like us.
Skhai, however, is rather special in that although their project wasn't designed for retirees, the attention to detail and adjustments made for us were incredible. Andrew, the customer service person in particular, was very helpful and patient. He suggested anti skid flooring for areas around the villa that would be dangerous, as well as other specifics like double doors for easy movement - we even had various areas of the villa enlarged. These much needed adjustments to their original design gave us a home we felt safe and comfortable to reside in.
They also have security within the gated community, 24-hours of the day, as well as concierge and housekeeping services, which makes us feel even safer and makes it easy for us to maintain our home. Needless to say, the location of the project is also fantastic. We have many shopping centers, local markets, restaurants, yoga studios, as well as hospitals that are within a 4 km radius.

This really enables us to make the most of our years and enjoy a very active and vibrant lifestyle, If you are looking for the same thing, the choice is clear. Skhai is who you want."